2016 OLDER MUSIC BLOGS
BIG KUNTRY KING ft Young Dolph
"Trap Mode"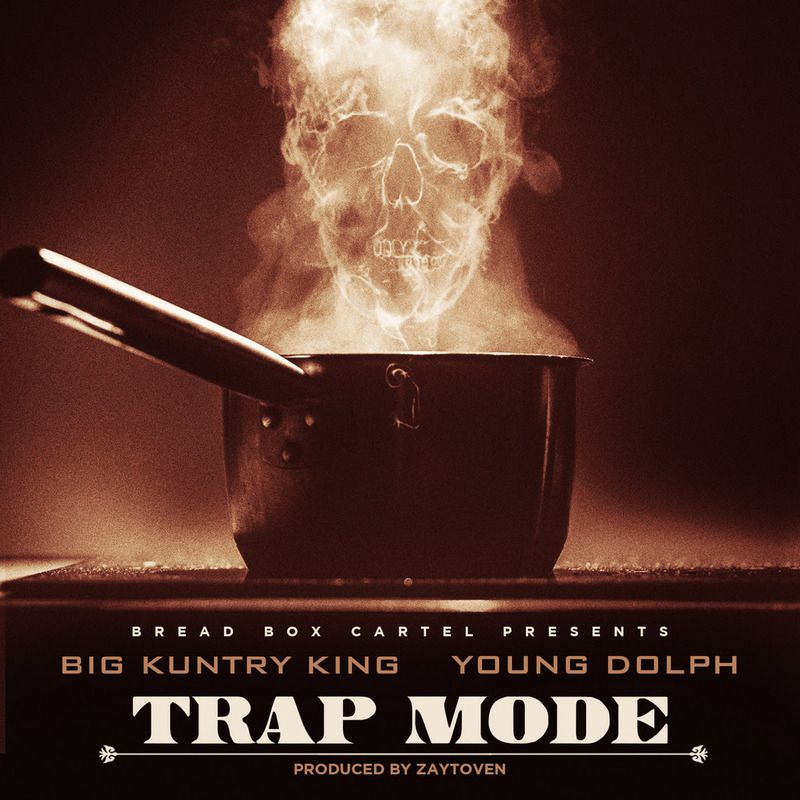 ///////////
DORROUGH MUSIC
 "Japanese"
///////////
The Game ft Ice Cube, Dr. Dre, Will.I.Am
"Don't Trip"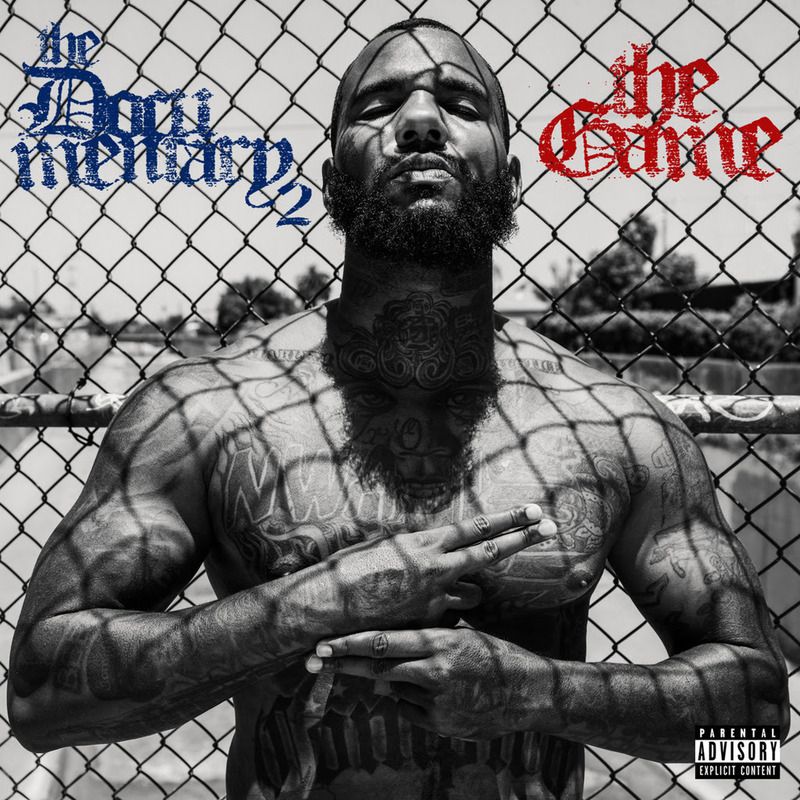 ///////////
Missy Elliott ft Pharrell Williams
"WTF"
(Where They From)
CLICK HERE TO DOWNLOAD
///////////
 Kevin Gates
"2 Phones"
//////////
RAY J


"CURTAINS CLOSED"


THE NEW SINGLE WORLD PREMIERE

CLICK HERE TO LISTEN
///////////

Biggest Names in Music, Film and Television to Toast and Pay Homage To Honorees Luke Bryan, Blake Shelton, Florida Georgia Line, Sam Hunt and Little Big Town
This week CMT announced that legendary country superstar Kenny Rogers will receive the prestigious "Artist of a Lifetime" award presented by Ram Trucks during the sixth annual "CMT Artists of the Year," the definitive year-end party, live from Schermerhorn Symphony Center in Nashville on Wednesday, December 2 at 8pm ET/PT. Rogers is only the second recipient of the award with Merle Haggard receiving the inaugural honor in 2014.
"You go through your life and your career and you try to do the right things and make the right decisions. You don't always do that, but I have been very lucky. I am grateful for it all. This is a great honor and one I highly treasure. Being in with Merle Haggard on anything is always a thrill. To CMT, the fans, and all who made this incredible award possible, I can't thank you enough," said Rogers.
The sixth-annual 90-minute special will feature once-in-a-lifetime performances, unexpected tributes and unforgettable toasts as the biggest stars of music, film and television gather to celebrate the five artists selected by CMT as the top artists of the year: Luke Bryan, Blake Shelton, Florida Georgia Line, Sam Hunt and Little Big Town. These artists collectively dominated the last 12 months ruling CMT's platforms and country radio, scoring chart-topping album and singles, and selling out arenas around the country. Additional performers, presenters, and special guests will be announced at a later date.
They join an overgrowing prestigious list of past "CMT Artists of the Year" honorees that includes Jason Aldean (2010, 2011, 2012, 2013), Kenny Chesney (2011, 2012), Eric Church (2012), Hunter Hayes (2013), Toby Keith (2012), Lady Antebellum (2010, 2011),Miranda Lambert (2012, 2014), Tim McGraw (2013), Brad Paisley (2011), Taylor Swift (2010, 2011), Carrie Underwood (2010, 2012), Keith Urban (2014) and Zac Brown Band (2010).
Previous "CMT Artist of the Year" performances have included Adeleand Darius Rucker performing Lady Antebellum's "Need You Now," Lionel Richie and Luke Bryan's mashup of "Oh No" and "All Night Long," and Maroon 5 covering Taylor Swift's "Mine." The show has featured appearances by Ellen DeGeneres, Matthew McConaughey, Selena Gomez, Billy Bob Thornton, Roger Clemens, Morgan Freeman and more.
/////////////
KEMOSABE RECORDS PRESENTS
ELLIPHANT

"CLUB NOW SKUNK"
/////////////
T.G. SHEPPARD TO HOST HEARTLAND TV HIT SHOW "COUNTRY CLASSICS"
After making a successful comeback with his latest album, Legendary Friends & Country Duets, country legend T.G. Sheppard continues to build on his momentum with upcoming appearances on Heartland TV's hit show, "Country Classics." Tune in as Sheppard hosts four upcoming episodes from the popular Willie Nelson & Friends Museum in Nashville, Tennessee. In addition to hosting duties, Sheppard also takes viewers behind-the-scenes from the recording process for his new project, which features collaborations with George Jones, Willie Nelson, Merle Haggard, Conway Twitty, Jerry Lee Lewis, The Oak Ridge Boys, Crystal Gayle, Lorrie Morgan and many more. Legendary Friends & Country Duets, released via Cleopatra Records, is available on iTunes, Amazon, and in music retailers nationwide.
"I had so much fun taping these episodes" said T.G. Sheppard. "I always enjoy listening to classic country, which is why this was such a perfect fit. I hope everyone enjoys the special footage of myself in the studio with some of my musical heroes while recording the new album."
"Country Classics" will air new episodes each week, beginning November 16. Additional all-new episodes will air on November 23,November 30 and December 7. Along with Heartland TV, the show will air on Blue Highways TV, The Family Channel, Angel Two (DISH TV), AMG-TV, Country TV (New Zealand) and DTC Cable (check local listings).
Fans can catch T.G. Sheppard this weekend on the nationally syndicated radio show, "Honky Tonkin' with Tracy Lawrence." The 3-hour show takes listeners inside the career and life of some of country music's biggest stars. Sheppard and Lawrence will reminisce about some of the biggest moments of the chart-topper's 40-plus year career.
T.G. Sheppard on tour:
Nov 15 – Wisconsin Dells, WI – Crystal Grand Theater
Dec 06 – Branson, MO – Andy Williams Moon River Theater
Dec 23 – Sauk Rapids, MN – Rollies
Jan 14 – Crossville, TN – Palace Theater
Jan 15 – Powderly, KY – Merle Travis Music Center
Jan 30 – Ft. Worth, TX – The Stage Coach Ballroom
Jan 31 – Feb 7 – Port Canaveral, FL – Country's Family Reunion / Larry's Country Diner Cruise (w/ Kelly Lang)
Feb 10 – Tampa, FL – Florida State Fair
//////////////
JADAKISS FEAT. LIL WAYNE
 "KILL" 
/////////////
MEEK MILL
"Lord Knows"
////////////
BEAR FAMILY RECORDS CELEBRATES 40TH ANNIVERSARY WITH AN HISTORIC BOXED-SET RELEASE
Bear Family Records – the German-based independent record label that has served music fans around the world with some of the most comprehensive collections in all of music – is celebrating its' 40thanniversary this fall.
Founded by music historian Richard Weize, the company's first release was 1975's Going Back to Dixie by Bill Clifton. Since then, the company has issued multi-CD packages and box sets of a wide array of artists and genres, ranging from R&B acts like Screamin' Jay Hawkins and Eartha Kitt to Pop legends Dean Martin and Doris Day to and Country icons, such as Porter Wagoner and Dolly Parton.
Country Music Hall of Fame member Bill Anderson has nothing but the utmost respect for the care that Bear Family puts into their work. The Grand Ole Opry star was the subject of a 2011 set issued by the label – Bill Anderson: The First Ten Years, and says he was thoroughly impressed with the attention paid to his music.
"They have the reputation of doing the best box sets of anyone in the business," he said. "I had wanted a box set for the past few years, and wanted Bear Family to be the ones to do it. When I listened to the music, there was a lot of it that I hadn't heard in a long time."
Through the work of Bear Family Records, it is possible to secure the entire recorded catalog of iconic artists such as Jimmie Rodgers, Hank Snow, and Bill Monroe. Perhaps two of their most-extensive collections are In The Shadow Of Clinch Mountain – an incredible 12-CD collection of the complete recordings by the Original Carter Family, as well as The Honky Tonk Years, a 10-disc collection containing the complete recordings of Ray Price through 1966.
The label also has delved into the obscure with their collections. Perhaps one of the most interesting releases by the label was a four-CD collection of songs related to the legendary television favoriteBonanza – including Christmas On The Ponderosa, a rare 1963 Yuletide platter that features recordings from all four of the Cartwright family – Lorne Greene, Dan Blocker, Pernell Roberts, and Michael Landon. Bear Family has also released several single disc sets, focusing on hit recordings by acts such as Don Gibson or And the Answer Is – a collection of three single discs containing many of the greatest answer songs in Country Music history – including "He'll Have To Stay" by Jeannie Black, and Jean Shepard's rarity "The Only Mama That'll Walk The Line."
The label is also well-respected for their lavishly-researched books that go along with each of their box sets. Whether it be Barry Mazor's explanation of the music and life of Connie Smith or Rich Kienzle's in-depth account of Buck Owens and the Bakersfield Sound, music fans get not only an audio delight for the ears, but also get to learn about the history of the music. Each set also includes a detailed discography of the recordings involved, including the dates, the times, and the instrumentalists on each track. That's worth the price of sets alone, says Billboard's Chuck Dauphin, who has written articles on many of the individual packages the label has released.
"The music is the drawing power, of course, but when you read a Buck Owens discography, and see the name James Burton involved on several tracks – it gives you a unique spin on the history of the music, which is priceless," he said.
And, from that first release four decades ago, the company's inventory continues to grow, with the label's catalog containing approximately 1,500 in-print releases including 300 CD boxed sets w/ comprehensive books (LP-size), a wide assortment of historical music DVDs, a selection of high-profile 180-gram vinyl LPs, and even several 45s to round things out.
Bear Family Records continues to plow new musical ground. For a detailed listing of all of their releases, go to www.bear-family.com
///////////
"DABB ON EM"
///////////
Ty Dolla $ign ft E-40
"Saved"
[Produced by DJ Mustard]
////////////
SEAN KINGSTON
///////////
 Pitbull's New Single
"Free.k"
///////////
Do Or Die
"Foreign"
New Radio Single
////////////
Puff Daddy & The Family
"MMM"
Download and Listen to Clean "MMM"
///////////
Haze Da Punter
"You Ain't Bout That"
"Overdue"
The Mix Tape
PHIL VASSAR MESMERIZES CROWDS LEADING UP TO CMA AWARDS

Award-winning singer/songwriter Phil Vassar electrified crowds during performances with Hunter Hayes and STYX's Tommy Shaw leading up to the CMA Awards.
Vassar, who's continuing his #noPHILter tour across the country, collaborated with Hunter Hayes on Vassar's smash hit "Just Another Day in Paradise" Monday night outside Bridgestone Arena. The crowd sang along with Vassar and Hayes during the free outdoor concert that spilled into the streets of Music City's downtown. Hayes and Vassar shared the stage with Cole Swindell, Striking Matches, Charles Kelley, Eric Paslay, Dave Barnes, Will Hoge, Chris Janson and Danielle Bradbery.
During Sunday's Off The Record event benefiting Second Harvest Food Bank of Middle Tennessee, Vassar joined celebrities, designers and musical guests for the elite event and fashion show. The runway lit up during Vassar's star-studded performance with STYX's Tommy Shaw, which included a captivating rendition of the rock hit "Blue Collar Man (Long Nights)." More than 400 guests enjoyed Vassar's performance at Sylvia Roberts' estate, best known for its appearance on ABC's "Nashville."
Vassar will cap off the week with additional #noPHILter dates while working on his latest album project, slated for release in 2016.
Follow Phil Vassar on Facebook, Twitter, Instagram and YouTube.
#noPHILter tour
Nov. 06 – Renfro Valley Entertainment Center – Mt Vernon, KY
Nov. 07 – Weinberg Center for the Arts – Frederick, MD
Nov. 22 – The Kessler – Dallas, TX
Dec. 10 – Eichelberger Performing Arts Center – Hanover, PA
Dec. 11 – Infinity Music Hall & Bistro – Norfolk, CT
Dec. 12 – The Flying Monkey – Plymouth, NH
Dec. 13 – Corning Museum of Glass Auditorium – Corning, NY
Dec. 18 – Franklin Theatre – Franklin, TN
Jan. 23 – Shipshewana Event Center – Shipshewana, IN
///////////
New Music From Tocarra Hamilton
CLICK HERE TO LISTEN TO 
"ALL IN"
CLICK HERE TO LISTEN TO A BONUS TRACK 
"IM OUT"

 FT YOUG DRO
Tocarra Hamilton, Often Called #TheQueenCollaborator Is Now Making
Hits of Her Own
Book This Rising Star Now For
Your Next Event!
The lane is wide open and Tocarra Hamilton is ready to take her spot. The Queen Collaborator, Tocarra has worked with top artists like Usher, Pitbull and Lil Scrappy and now Tocarra is ready to make success for herself as she releases her new single, "All In". You've heard her beautiful voice on Usher's "Daddy's Home", and Raz B and Pitbull's "Dance With Me". Tocarra is a 2x GMA Nominee, has had her music featured on the hit reality television show, "Love&HipHop Atlanta and on the new season of VH1's "Hit The Floor". "No Love Here" with Rapper/Reality Show Star, Lil Scrappy was co-written and performed by Tocarra. and the video has been viewed by millions on VH-1, BET, MTV and YouTube and has also garnered millions of views on YouTube.
"All In" is a true R&B hit, letting you know that no matter what, Tocarra is "All In"!
The Official Website of Tocarra Hamilton: www.tocarramusic.com
Follow Tocarra onTwitter: @tocarramusic
Keep Up With Tocarra on Instagram: @heartmusic7
Check out live Performances and Videos on Youtube: /mshamiltonmusic1
//////////
COUNTRY HITMAKER JUSTIN MOORE SERVES UP NEW MUSIC
Photo Credit: The Valory Music Co.
NASHVILLE, Tenn. (Novemer 2015) – Arkansas native and chart-topping singer/songwriter Justin Moore offers fans a taste of new music today, releasing lead single "You Look Like I Need a Drink" (The Valory Music Co.) to radio and digital retailers. This upbeat breakup song, written by Rodney Clawson, Matt Dragstrem and Natalie Hemby and produced by Jeremy Stover, Julian Raymond and Scott Borchetta, showcases Justin's signature mix of vocal twang and clever lyrics — proof that traditional country will always reign.
This brand new single follows Justin's second consecutive No. 1 album debut, which boasted 97,000 first week sales. OFF THE BEATEN PATH produced Justin's fourth and fifth RIAA® GOLD-certified No. 1 hits, "Point At You" and "Lettin' The Night Roll." Combined with two previous RIAA® GOLD-certified albums, he's sold over 6.9 million digital downloads to date.
With lyrics like "You look like I need a drink right now / You look like you're gonna try to let me down nice and easy / I think I know why you won't sit down / You're just dancin' around / What you came here to do but you're scared to / And all I can think, the way you're looking at me / You look like I need a drink," the crooner sings about inevitable heartbreak and numbing the pain.
The 2014 ACM New Artist of the Year has been featured on "The Voice," "Nashville," "NFL Rewind," and in major print outlets like The Washington Post, People Country, USA Today and more. He has earned multiple ACM, ACA and ACC Awards nominations.
Justin is currently in the studio working on more music for his fourth album. In addition to his own headline dates, he recently hit the road as direct support for both Brad Paisley and Miranda Lambert. Visit justinmooremusic.com for additional information and tour dates.
////////////
Stay Tuned in: Gucci Mane Announces 'The Machine' Expected To Release Early 2016
//////////
DRIICKY GRAHAM ft MAINO
"Pull Up Quick"
Follow Driicky:
Twitter: @DriickyGraham Instagram: @instadriickygraham Facebook: @driickygraham
////////////
RALO – 

"WINNING"

 STARRING DC YOUNG FLY
JIMMY FORTUNE TOPS BILLBOARD MUSIC VIDEO (DVD) CHART LANDING AT #1
ALBUM BECOMES FORTUNE'S FIRST TOP 10 BILLBOARD COUNTRY ALBUM
'Hits & Hymns' Available at Cracker Barrel Old Country Store locations
NASHVILLE, Tenn. (November 2, 2015) – After joining the legendary Statler Brothers in 1982, winning countless awards, and being inducted into both the Country Music Hall of Fame and Gospel Music Hall of Fame, Jimmy Fortune is no stranger to success, as he continues to reach new heights. His latest album Hits & Hymns, is off to a roaring start, as it debuts on Billboard's Country Albums chart at No. 10, becoming his first top ten record on the chart as a solo artist. The feel-good album also debuts at #1 on the Southern Gospel Album chart and No. 6 on the Billboard Contemporary Christian Album chart.
Hits & Hymns is available at Cracker Barrel Old Country Store®locations, iTunes, Amazon, and music retailers nationwide.
Accompanying the album is the Bill Gaither hosted DVD special, Jimmy Fortune: Hits & Hymns, which also debuts with strong numbers. The collection debuts at No. 1 on the Billboard Music Videochart, along with No. 1 on the Christian Music Video chart, marking Fortune's first #1 solo project. Fortune traveled to Indiana to tape the hit DVD, with a featured appearance by Bill Gaither. In addition to performing every song on the album, the "Elizabeth" singer opens up about some of his biggest trials and triumphs. Fans got to preview the collection ahead of time, as it made its debut last month on TBN, Heartland, The Miracle Channel, DISH TV, and more.
The CD project, which features collaborations with Vince Gill, The Oak Ridge Boys, The Isaacs, Ricky Skaggs, Dailey & Vincent and more, has generated a great amount of buzz. Billboard says that "Jimmy Fortune earned his reputation as one of the purest tenor singers in the format," while the Cleveland Plain Dealer says, "It's a great album, and I suspect it will add even more Dove Awards for gospel music to what has to be a very large trophy case."
Jimmy Fortune on Tour:
Nov 12 – The Woodlands, TX – Dosey Doe
Nov 14 – New Boston, TX – Music Country USA
Nov 16-17 – Branson, MO – The Starlite Theatre
Nov 21 – Shenandoah Caverns, VA – Shenandoah Jamboree at the Yellow Barn
Nov 28 – Myrtle Beach, SC – South Carolina State Bluegrass Festival
Dec 11 – Amherst, VA – Clifford Baptist Church
Dec 14 – Weyers Cave, VA – Weyers Cave Community Center
//////////
Dougie F 
"On Purpose"

 Featuring Pitbul

///////////
CLICK HERE TO WATCH THE MUSIC VIDEO
TWITTER: @MD_UNO
IG: @MD_UNO
//////////
Nov. 10 – Atlanta, GA Nov. 11 – Jacksonville, FL Dec. 17 – Dothan, AL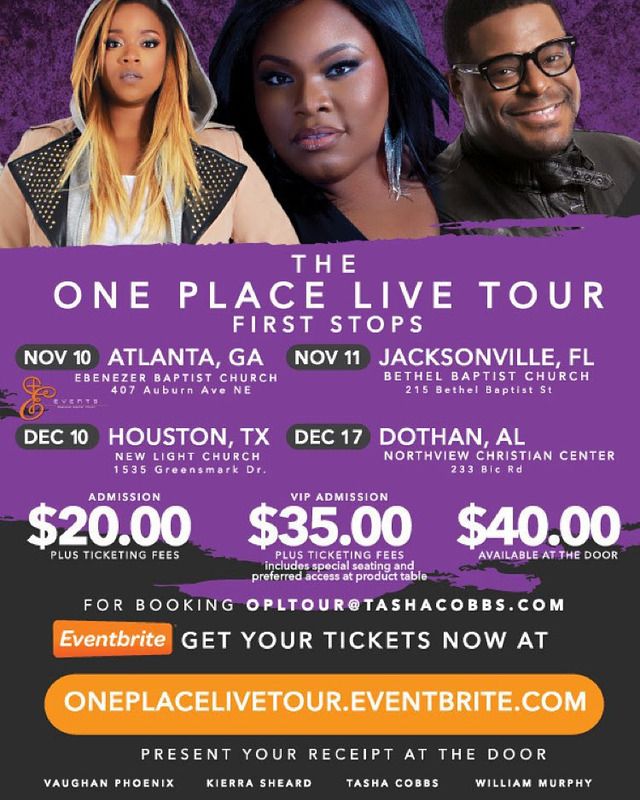 //////////
J MOSS REVEALS ALBUM COVER FOR UPCOMING ALBUM 

'GFG RELOAD'
NEW ALBUM AVAILABLE 

DECEMBER 4

 ON PMG GOSPEL 
New Album Features New Music, Features, Visuals & More!
//////////
The Recording Academy® Producers & Engineers Wing® Announces
Ninth Annual GRAMMY® Week Celebration, Honoring Rick Rubin

Annual Celebration Will Pay Homage to Eight-Time GRAMMY Winner Rubin at The Village Studios in West Los Angeles on 

Feb. 11, 2016
Santa Monica, Calif. (October 2015) — The Recording Academy®Producers & Engineers Wing® will celebrate its ninth annual GRAMMY® Week event by honoring multi-GRAMMY winner Rick Rubin for his commitment to creative and sonic excellence and ongoing support for the art and craft of recorded music. The event will be held on Thursday,Feb. 11, 2016, at The Village studios in West Los Angeles. GRAMMY Week culminates with the 58th Annual GRAMMY Awards® on Monday, Feb. 15, 2016, airing live on the CBS Television Network, at 8 p.m. ET/PT."Rick Rubin has said he has one rule regarding his recording process, 'The only rule is that it's not done until it's great,'" said Neil Portnow, President/CEO of The Recording Academy. "His contributions to music and to the artists he's worked with prove that Rick is beyond simply great. He is remarkable. We look forward to celebrating this musical icon and his pioneering career, which continues to inspire and climb to new heights."
One of the highlights of GRAMMY Week, the Producers & Engineers Wing event gathers passionate behind-the-scenes music makers in celebration of their efforts and advancements in the pursuit of sound perfection.
Rubin has received eight GRAMMY Awards, including two for Producer Of The Year for 2006 and 2008. His other wins include two for Album Of The Year (Adele, 21; Dixie Chicks,Taking The Long Way), two for Best Country Album (Taking The Long Way; Johnny Cash,Unchained), Record Of The Year (Dixie Chicks "Not Ready To Make Nice"), and Best Rock Album (Red Hot Chili Peppers, Stadium Arcadium). Producing critically acclaimed and multiplatinum albums in a wide array of genres, including country, hip-hop, metal, pop, rock, and soul, additional artists Rubin has worked with include the Beastie Boys, Black Sabbath, Neil Diamond, Eminem, Jay Z, Kid Rock, LL Cool J, Metallica, Tom Petty, Public Enemy, Damien Rice, Ed Sheeran, Slayer, Justin Timberlake, Kanye West, and ZZ Top.
As the Producers & Engineers Wing 2016 honoree, Rubin joins an impressive list of past honorees: Chris Blackwell, T Bone Burnett, Tom Dowd, Ahmet and Nesuhi Ertegun, Jimmy Iovine, Quincy Jones, Arif Mardin, Nile Rodgers, Al Schmitt, Jerry Wexler, and Neil Young.
////////////
PREMADONNA DROPS HER NEW SINGLE 
"NICE"

 FEAT. RICH HOMIE QUAN & TRICK DADDY
Premadonna Gears Up To Drop New Single "Nice"
Many know Premadonna as the Miami-bred waist gang queen and entrepreneur that has built an immense empire off of her highly popular WhatsAWaist.com waist shapers. What you may not know is that Premadonna has always been a hip hop artist and her love for hip hop has never changed.
Waist Gang Recordings is pleased to announce that Premadonna is gearing up to release her highly anticipated single "Nice" featuring Rich Homie Quan and Trick Daddy. "Nice", produced by Writazblok, is a definite club banger oozing with the infectious Miami sound that we all know and love. Premadonna went back to her Miami roots and added some ATL flavor to bring you this uptempo hit.
Click HERE to listen to PreMadonna's single "Nice".
For media inquiries,
Tu@TheMemeAgency.com
Management,
ABOUT PREMADONNA
While most people are still trying to figure out what they want to do with their lives Premadonna has fire blazed her own lane. Beauty, brains and an uncompromised drive for success has been her proven formula. The Miami, Florida native and the game's newest millionaire has done more than most people twice her age and she's just getting started.
Born and raised in Miami's grittiest inner city neighborhood, the historic city of Overtown usually produces more unfortunate statistics than it does success stories, but Premadonna is never the one to lay in wait for an opportunity. She stumbled upon a new product and instantly fell in love. It wasn't long before she signed on to become a distributor for the garment. With her high volume and explosive personality, Premadonna turned the "waist shaper" into major revenue. Always the consummate business woman and with her product in demand, Premadonna re-designed and manufactured a new and improved garment and established "The Waist Gang Society".
With more than one million dollars in revenue from product sales and a clientele list that includes prominent names in the music and television world including the famed Kardashian clan, Premadonna has entered into a new realm of success. She has been featured on major television news stations such as CBS News and prominent publications such as US Weekly and Huffington Post. She recently set her sights back on her first love, Music. She has worked with top Atlanta producer TM 808 as well as collaborated with some of Hip Hop's heaviest hitters. Premadonna is gearing up for her debut album release as well as inking endorsement deals with established commercial brands.
Premadonna has proved that there is nothing that she can't do and can accomplish whatever she puts her mind to with style, grace and ease. More than just a business woman, a mini mogul, a mother of two, a fiancé and a socialite, Premadonna is also a published author and a new Reality TV star. Her inspiring, debut self-help book "Whatever You Think Is Right" is an informational guidebook geared primarily to young, future entrepreneurs who would like to follow in her famous footsteps. Premadonna has also made TV appearances on VH1's hit reality TV series Love and Hip Hop Atlanta and the E! Network's New Money. Premadonna plans to use her TV appearances to give her Waist Gang Society customers and fans a glimpse at her dynamic lifestyle.
Her businesses and talents are just some of her labors of love. The budding philanthropist holds an annual Back to School Drive as well as a Turkey Giveaway during Thanksgiving for the residence of the inner city communities of Miami-Dade County. Always remembering her humble beginnings, giving back is Premadonna's passion. She has also hosted business seminars as well as workshops for young business women who seek guidance in getting started in business as well as business owners seeking to reach the next level in business. The marketing dynamo shares her tips, strategies and steps that have brought her success.
Premadonna is a brand that has been built from the ground up and it seems as if there is no end to her reign in sight.
///////////
Popular Country Newcomer Alexandra Demetree's Acoustic Music Video: 

"Outta My Head"



"Delivering a passionate and aching vocal somewhere between LeAnn Rimes and Kelly Clarkson, Demetree fits right in with today's country radio." – Music News Miami
"She is an angelic songbird who has mastered her craft … finding a gem like this is a rarity in any genre."
NASHVILLE, Tenn. (October  2015) – Popular Country newcomer Alexandra Demetree's new acoustic music video, "Outta My Head," premieres today on THE BOOT. Filmed at a vast, aged warehouse in Nashville's historic Germantown district, the video is stunning in its stark simplicity. Demetree's emotionally-charged vocal and the song's high-impact lyrics take center stage, while abundant natural daylight, a sense of space and timelessness play supporting roles. Producer/director Brian Harstine's (Dolly Parton, Ke$ha) minimalistic approach kept the camera focused on Demetree, three supporting musicians (Josh O'Keefe, Jason Roller and Jaran Sorenson), and a few quirky "abandoned" props.
"It was a very straightforward concept," explains Alexandra. "The entire focus was on showcasing the emotion and musical validity of the song in an organic way." For Demetree, returning to the basics was an exciting challenge. "To go back to square one and make an acoustic version of this dynamic, mid-tempo power ballad was just a fantastic experience." The single, produced by Bobby Huff (Reba, 3 Doors Down, Journey, Heart) and written by Mark and Cherie Oakley, is rising on the MusicRow CountryBreakout™ Chart, currently sitting at # 60. "Outta My Head" delves into the reminders left behind when a relationship ends: the photos, the empty space beside the bed and more. It's a tale that most listeners can relate to, and it follows the petite brunette's three previous successful Country radio releases, including the popular single/video duet of her own composition, "Lay It On Me," with The Bachelorette's Wes Hayden.
Demetree wraps a four-day radio promotion tour of Oklahoma today; the tour will resume in a few weeks. She continues to work on her upcoming EP. Fans can learn more about Alexandra from recent features at The Daily Country, Music News San Francisco,Digital Rodeo and One Stop Country.
THE OAK RIDGE BOYS INDUCTED INTO THE COUNTRY MUSIC HALL OF FAME

GARTH BROOKS, TRISHA YEARWOOD, KENNY ROGERS, DIERKS BENTLEY, VINCE GILL AMONG ALL-STAR CAST PAYING TRIBUTE TO INDUCTEES
NASHVILLE, Tenn. (October 2015) – Groundbreaking vocal group, The Oak Ridge Boys, became one of the newest inductees into the Country Music Hall of Fame during a star-studded emotionalMedallion Ceremony on October 25, 2015. Considered country music's most prestigious event, the ceremony is the official induction of new Hall of Fame members.
Alongside fellow 2015 Inductees Jim Ed Brown and The Browns, and studio session great Grady Martin, The Oak Ridge Boys were feted with heartfelt testimonials and memorable performances of songs they made famous. The artists paying tribute varied widely in ages, backgrounds, and styles, which underscored the eclectic nature and crossover appeal of the musical contributions of the artists being honored.
"These men and women distinguished themselves through virtuosity, harmony and heart," said Jody Williams, BMI executive and trustee on the Country Music Hall of Fame and Museum's Board of Officers and Trustees. Williams filled in for the ceremony's usual host, museum CEO Kyle Young, whose mother died on October 13.
"They have made music that endures through decades," Williams continued. "Tonight, we honor them—respectfully, formally, and enthusiastically—as country music masters."
The inductions focus on paying tribute to the inductees, celebrating their stories with spoken and musical tributes and original videos that draw on photos, interviews and performances found in materials lovingly collected in the museum's Frist Library and Archive. The result conveys the special talents, personalities and unique stories of each new Hall of Fame member and underscores why each inductee deserves the prestigious honor.
For the musical portion of the tribute for The Oak Ridge Boys Jeff Hanna of the Nitty Gritty Dirt Band, an emergency replacement for Chris and Morgane Stapleton, whose travel plans were interrupted by flooding in Texas, performed "Leaving Louisiana in the Broad Daylight." The Rodney Crowell song had been a #1 hit in 1980 for the Oak Ridge Boys.
Next, Garth Brooks and Trisha Yearwood performed a delicate, touching version of the love song "I'll Be True to You," The Oak Ridge Boys' first #1 hit, in 1978. With Brooks on acoustic guitar as the only musical accompaniment, Yearwood sang two verses, with her husband on harmony. Brooks took the last verse, and Yearwood joined in for the final chorus.
In a surprise to The Oak Ridge Boys, the Martin Family Circusbounded onstage. Featuring Duane Allen's daughter Jamie Allen on vocals with support from her husband, Paul Martin, and their four children, the group delighted Allen, his vocal partners and the rest of the audience with an animated version of "Elvira." The children—March, 17; Kell, 14; Texas, 10; and Tallant, 8—proved to be experienced stage performers as they drew out the celebratory, whimsical nature of the singalong hit.
Kenny Rogers, a 2013 Hall of Fame inductee, inducted the Oak Ridge Boys, saying, "There's nowhere I'd rather be than right here tonight." Rogers and the vocal group often toured together in the 1970s. Each member of the band spoke about what the induction meant to him.
The audience at the private celebration was packed with Hall of Fame members, who welcomed the new inductees into their exclusive club. Hall of Famers in attendance were Bobby Bare, Harold Bradley, Garth Brooks, Roy Clark, Ralph Emery, Vince Gill, Emmylou Harris, Ray Walker of The Jordanaires, Brenda Lee, Charlie McCoy, Randy Owen of Alabama, Kenny Rogers, Connie Smith, and E.W. "Bud" Wendell.
The evening ended, as always, with a performance of "Will the Circle Be Unbroken." Museum employee and ace guitarist Ben Hall, started the song off, performing an instrumental verse and chorus as the Hall of Fame members gathered at the front of the stage. The Oak Ridge Boys took turns singing the verses, with all the Hall of Famers present—and the theater audience—joining in on the choruses.
For a complete wrap-up of the show click here. Follow@countrymusichof on Twitter and join the conversation using #honorthymusic.
PHOTOS CAN BE DOWNLOADED VIA GETTY IMAGES:http://gtty.im/1k52MSK
VIDEO HIGHLIGHTS ARE AVAILABLE HERE:http://bit.ly/1MmzRGE
Suggested Tweet: The @OakRidgeBoys Become @countrymusichof Members #honorthymusic http://bit.ly/1RxA2Na
//////////
WIZ KHALIFA
"KING OF EVERYTHING"
CLICK HERE TO LISTEN
///////////
New HipHop Artist: Linen feat. Peewee Longway
 Linen recently performed on the A3C Hip Hop Festival's Welcome to Atlanta stage, he brought out PeeWee Longway for their recent collaboration, "Might As Well" featured on his upcoming mixtape Rags 2 Riches hosted by DJ Scream and DJ Swampizzo, produced by Zaytoven and Cassius Jay set to release November 2015.
Check out "Might As Well" via Soundcloud and we'll keep you updated on all of the awesome things Linen has in store!
Quick Facts:
From: Jacksonville, FL
Linen's songs "Might As Well" and "Drank (Mud)" have been in rotation at Dreams ATL, Diamonds of Atlanta, Onyx, and Magic City including Yo Gotti's A3C celebration.
Linen has received tons of support from the artist and DJ community at such an early stage in his career.
The A3C Welcome to Atlanta stage was curated by Zatoven's Zaytown USA and the Dungeon Family. Powered by Digital Dope radio featuring Big Gipp, Scotty ATL, Natasha Mosley and more.
Renee Gardner – @ReneetheG
Rea Davis – @Reyonce_Rea
///////////
VETERAN ROCK BAND HITS THE ROAD WITH LEAD VOCALIST CAMERON BARTON
NASHVILLE, Tenn. (October 2015) – Legendary rock band Survivor is embarking on their next chapter in 2016 with a new member who has seemingly given new life to one of rock 'n' roll's preeminent bands. With 21-year-old Nashville resident Cameron Barton assuming lead vocalist duties, the group will take their trademark arena rock sound to their loyal and devoted fan base.
Barton steps into the role of Jimi Jamison, who passed away in September 2014. Survivor is excited to have Cameron bring his powerhouse vocal style to the band's live shows. "He's great," says the band's Frankie Sullivan. "After hearing him, I was in Nashville within twenty four hours. I was in the studio with him about a day later. I stayed with him for about four days, and put him through the ringer. He just kept getting better and kept delivering." Barton's commitment to getting the job done is something that impresses his bandmate. "He's a very focused guy. Most musicians aren't that focused when they are that young. He learned twenty songs in about eight days."
Sullivan noted that there might be pressure of taking on the role of lead singer in a group with such a historic pedigree, but he says Barton doesn't seem to be affected by the pressure. "He just wants to do what he does. You get new people in with new ideas, and usually that comes with a different vibe."
All in all, the band is hoping that 2016 brings more success with their impending tour and planned album, slated for later in the year. "I think it could be a year to remember. He has a great work ethic."
Survivor released their first album in 1980 on Scotti Brothers Their first Top-40 on the Hot 100 came the next year with "Poor Man's Son." Their big break would come in 1982 when the band was asked by Sylvester Stallone to provide the theme song for Rocky III. That single, "Eye Of The Tiger," hit # 1 – staying there for seven weeks, winning a Grammy for Best Rock Performance By A Duo Or Group With Vocal, a People's Choice Award, and an Academy Award nomination. The song came in at #18 on the "Top 100 Singles" chart in Billboard's 100th Anniversary issue and it's well over the 300,000 mark on iTunes, where it's currently holding strong at #9 on their "Top Soundtrack" chart. The band also struck paydirt as a result of a Stallone movie when "Burning Heart" appeared on the soundtrack of Rocky IV in 1985, hitting # 2 on the singles chart.
The band's VITAL SIGNS, was another huge success for the band, peaking at #16 on Billboard's "Top 200 Albums" chart thanks to the Billboard Top-20 hits "I Can't Hold Back" (#13), "High On You" (#8) and "The Search Is Over" (#4).
Dates for 2016 will be announced soon. For more information about Survivor, log on to their www.SurvivorBand.com
///////////
Puff Daddy & The Family
ft Pharrell Williams
"Finna Get Loose"
//////////
MEET FELIXX
CLICK HERE TO LISTEN TO HIS MUSIC
@FELIXXMUSIC
To understand Felixx, one must know that he marches to the beat of his own rhythmic drum. Groomed from an early age to be a southern gentleman, the Monroe, Georgia-native has mastered the art of distinction. An impressive hybrid of sophistication and warmth, Felixx's disposition parallels his approach to music as well. A classically trained singer with influential energy from Mozart, John Mayer, Calvin Richardson, Prince, Justin Timberlake and Miguel, the R&B crooner is one of the few artists today to make records incorporating live instrumentation and does so with convincing passion. His moniker, taken from his birth name Felix Thompson with the addition of an "x," refers to his "Clark Kent" ability to effortlessly transition from one genre to another while remaining GQ smooth.
Felixx's self-titled debut EP features the lead single he co-wrote, "Keep Calm." The instrument-laden, Hip-Hop flavored track boasts brilliant harmonies and catchy melodies, and was recently featured in the 5 o'clock mix on Atlanta's Streetz 94.5. Other standout records include "Applause," "Crazy," and "Give It to Me," a slick, funky and sexy throwback-flavored offering that flirts on the border of Pop and Rock. With the release of Felixx's debut project in February of 2015, fans have been patiently waiting for some new heat. Recently collaborating with DJ Blak from Atlanta's Streetz 94.5 and a few other industry heavy hitters, Felixx has begun working on new project expected to be released later this year, featuring the HOT new single "All Night".  Showing musical diversity and seamlessly tying together R&B, Soul, Hip-Hop, Pop and Rock, Felixx truly is a unique example of contemporary art set to music.
///////////
NEW MUSIC: K CAMP "1HUNNID"
////////////
RALO
"REALIST OUT"
///////////
YO GOTTI 

"Down in The DM"
>>> CLICK HERE TO DOWN LOAD <<<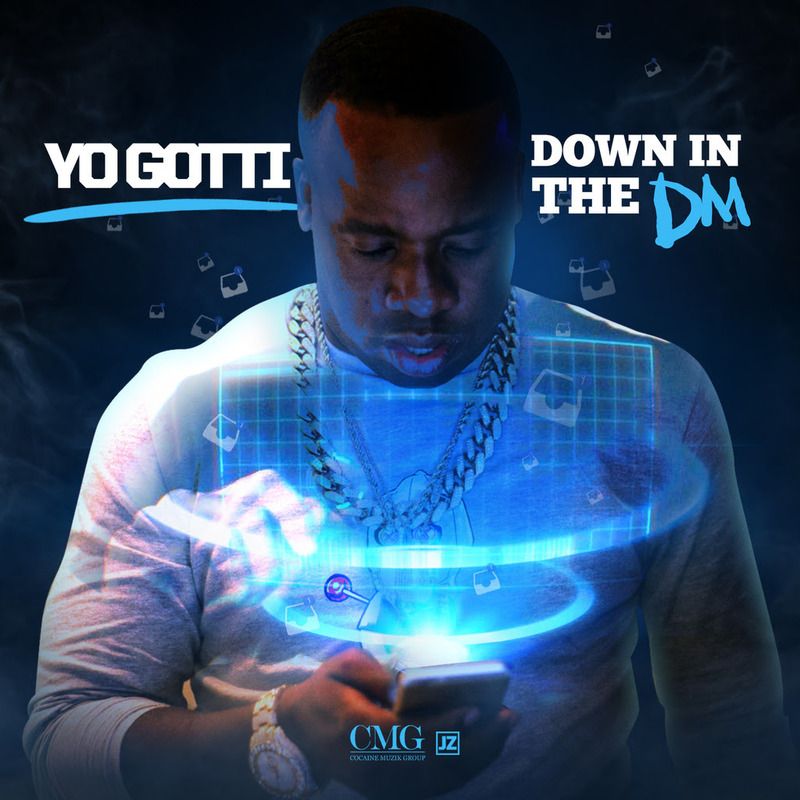 URBAN REPUBLIC
We want everyone to fall in love with Dewey Da Don the way everyone that has empowered him and believed in him has done since he was a troubled youth back in 2006 and became a better version of himself after attending Usher's Camp New Look summer of 2007.  His is inspired by his dedication, determination and drive.  From being on the verge of standing before a judge as a teen to speaking in front of Congress as a young man, James Harris has managed to defy the odds and can save lives with the story of how he overcame adversity. His production company LoudPack Productions introduces the rap duo, Urban Republic.
Link to video on how Usher's New Look changed Dewey Da Don's life: CLICK HERE
Link to Loud Pack's website:   www.loudpack.biz
MUSIC Download link for LoudPack Presents – Urban Republic –
Killa City State Of Mind the Prelude mixtape CLICK HERE
Link to Urban Republic's SoundCloud: CLICK HERE
Links to Urban Republic's music videos:
Heavy Artillery-  CLICK HERE
Blur –  CLICK HERE
Daddy's Little GIrl –  CLICK HERE
////////////
PUFF DADDY & THE FAMILY
"WORKING"
CLICK HERE TO DOWNLOAD
/////////////
Video: Future – Rotation (Trailer)
News: Gucci Mane releases new music & writes letter to fans
CLICK HERE TO SEE THE LETTER
//////////
FRENCH MONTANA
FEATURING CHRIS BROWN & MIGOS

"MOSES"
//////////
Video: Jeezy – Seen It All LIVE (Documentary)
CLICK HERE TO SEE THE VIDEO
//////////
TRAVI$ SCOTT 

"Rodeo"

 (Clean Album)
[Mixtape] 930: The Birth of the Plug
(Hosted by DJ Kutt Throat)
CLICK HERE TO LISTEN TO THE MIXTAPE
//////////