UFE-TV BLOGS
ESSENCE ANNOUNCES THE LAUNCH OF ITS NEW PODCAST: "YES, GIRL!"
ESSENCE ANNOUNCES THE LAUNCH OF ITS NEW PODCAST: "YES, GIRL!"
PREMIERE EPISODE LAUNCHES ON MARCH 9TH
Essence Partners with Audio Entertainment Leader DGital Media to Launch New Weekly Podcast Series
March 7, 2017 (New York, NY)—Essence, the number one media brand dedicated to African-American women,takes Black Girl Magic to another level with the launch of its much-anticipated new podcast, Yes, Girl! The weekly series—in partnership DGital Media, the innovative creator of high quality, on-demand audio entertainment—will premiere on Thursday, March 9th, and will be available to subscribe and listen to on-demand on iTunes, Google Play, Spotify, Stitcher, TuneIn and more distribution outlets.   The show allows Essence editors to marry two things that they love: podcasts and buzzworthy interviews with bold, beautiful and brilliant women of color.
Hosted by Essence editors Cori Murray and Yolanda Sangweni—along with relationships editor and resident "love guru" Charli Penn—this "audio lovefest" will reveal intimate musings from each host who "go there" on everything from finding love, dating after divorce, race relations, as well as riffs on celebrity, pop culture and more.Yes, Girl! will also feature aspirational conversations with celebs and influencers, including: TV personalitiesTamron Hall and The Real co-host Loni Love; actresses Uzo Aduba, Niecy Nash, Regina Hall, Danai Gurira and Yvonne Orji; hit TV series Power creator Courtney Kemp; celebrity hairstylist Kim Kimble and more.
"The launch of Essence's Yes, Girl podcast will allow us to engage an even wider audience," said Vanessa De Luca, Essence Editor-in-Chief. "Cori, Yolanda and Charli are ready and willing to give our listeners the content they crave. From their take on the juiciest buzz to chats with stimulating guests, our subscribers will be longing for more from us every week!"
"DGital Media is proud to partner with Essence on a key demo in the space that is both underserved and growing," said Chris Corcoran Chief Content Officer, DGital Media. "We believe the conversations that will arise from Yes, Girl will be both entertaining and newsworthy."
The first episode will feature interviews fresh off red-carpet season, including celeb duo Remy Ma and Papoose—whose love story will give listeners #RelationshipGoals—and more. For more details on Yes, Girl!, visitEssence.com. Subscribe now via iTunes, Google Play, Stitcher, TuneIn, Spotify, and RSS. Follow Yes, Girl! hosts via Instagram and Twitter: Cori Murray (@corimurray); Yolanda Sangweni (@YoliZama) and Charli Penn (@ManWifeDog).
ABOUT ESSENCE COMMUNICATIONS INC.
ESSENCE Communications Inc. (ECI) is the number one media company dedicated to African-American women, with a multi-platform presence in publishing, live events and online. The company's flagship publication, Essence magazine, is the preeminent lifestyle magazine for African-American women, generating brand extensions such as the Essence Festival, Essence Black Women in Hollywood and Black Women in Music, Window on Our Women and Smart Beauty consumer insights series, Essence.com, and ventures in digital media (mobile, television and VOD). For 46 years, Essence, which has a brand reach of 21.2 million, has been the leading source of cutting-edge information and specific solutions relating to every area of African-American women's lives. Additional information about ECI and Essence is available at www.essence.com.
About DGital Media
DGital Media (www.DGitalMedia.com) is a leading innovator and creator of on-demand audio entertainment in sports, business, tech, comedy and news.  DGital Media's growing list of programming partners includes Recode, Fortune, The UFC, Yahoo Sports, IMG, Fox Sports Digital, The Vertical, Sports Illustrated, Time, Learfield, The MMQB and Crooked Media, among others, and features some of the most influential voices in sports, comedy, tech, and news, including Adrian Wojnarowski, Jon Favreau, Kara Swisher, Tony Kornheiser, Peter King, JJ Redick, Jim Norton, Albert Breer, Sherrod Small, Katie Nolan and Peter Kafka and many more. DGital Media brings authentic and informative audio programming together with brands to inform and engage audiences.  The company is headquartered in New York, with offices in Los Angeles and San Francisco.
//////////
CHICK-FIL-A CEO DAN CATHY TO RECEIVE FILM ADVOCATE AWARD
FROM THE AFRICAN AMERICAN FILM CRITICS ASSOCIATION
Business and Community Leader to Be Recognized for His Contributions to Georgia's Booming Film/TV Industries
(ATLANTA)  –  The African American Film Critics Association (AAFCA) is pleased to announce Dan T. Cathy as the recipient of the 2017 AAFCA Film Adovate Award. Given to a corporate entity or individual who promotes the growth and well-being of the cinematic arts, AAFCA has selected Mr. Cathy for the pivotal role he and his family foundation, WinShape, have played in the growth and nurturing of Georgia's burgeoning film and TV production community.
As chairman and chief executive officer of his family's multi-billion dollar fast food empire, Chick-fil-A, Mr. Cathy is one of the state's most respected businessmen. Because of that stature, Cathy was able to play a pivotal role in attracting and establishing Pinewood Atlanta Studios in 2013. An important entity within the global film business, Pinewood, best known for its iconic James Bond franchise, has been essential in expanding Atlanta's film imprint internationally. And that has come largely through the Pinewood partnership with Disney that has resulted in several Marvel properties filming in the Atlanta area.
Mr. Cathy's role in the expansion of the film industry in Georgia is a personal one. "We're experiencing incredible growth in Georgia's film and entertainment industry. It's an opportunity to share creative stories to global audiences," he says. "Pinewood Atlanta Studios is the largest studio complex in the United States outside of Hollywood," he adds proudly referring to the 700-acre full-service studio just south of Atlanta. "We'll continue to celebrate all that Georgia has to offer and sharing it throughout the world."
"We are delighted to recognize Mr. Cathy's contribution to the amplification of the Atlanta film industry and the business at large," AAFCA co-founder/president Gil Robertson says. "Because of Pinewood, Captain America: Civil War, Guardians of the Galaxy and Spiderman have filmed here. And the highly- anticipated movie Black Panther, starring Chadwick Boseman, Lupita Nyong'o and more with Ryan Coogler directing, is currently filming. None of this would be possible without Mr. Cathy's vision and leadership. These films have not only brought much-needed jobs to the area but have also served as an industry-wide blueprint on how diversity in front of and behind the camera benefits us all."
This Special Achievement installment of the 8th Annual AAFCA Awards honoring Mr. Cathy will be held February 28 at the Swan Coach House at the Atlanta History Center from 11:20 am to 1 pm before an invitation-only audience.
2017 ESSENCE FESTIVAL NOLA
DEDICATES ONE NIGHT OF CONCERTS TO CELEBRATING WOMEN
'My Path to Strength' inspired by Festival Headliner Mary J. Blige to Feature All Female Performers  
February 2017 (New York, NY) – For the first time ever, the 2017 Essence Festival is celebrating women with 'My Path to Strength', a night of concerts featuring all-female performers at the Louisiana Superdome over the Fourth of July weekend. The special event is inspired by previously announced Festival headliner Mary J. Blige's highly anticipated album "Strength of A Woman".
See below for a full lineup for the femme-empowered night, featuring newly announced musical acts Jill Scott, Monica, Jhené Aiko, Remy Ma, Ari Lennox and many more.
MAINSTAGE
ARI LENNOX, CHAKA KHAN, JAZMINE SULLIVAN
JILL SCOTT, MARY J BLIGE, MONICA
SUPERLOUNGE
JHENÉ AIKO,  LALAH HATHAWAY, LIZZO, MICHEL'LE, PJ
REMY MA, TEYANA TAYLOR
THE JONES GIRLS FEATURING SHIRLEY JONES
Weekend ticket packages are on sale now with prices starting at $126. For information about ticket sales, accommodations and the latest news about the Essence Festival visit Essence Festival.
Join the Festival community: follow us on Twitter @essencefest #EssenceFest and become a fan of 2017 Essence Festival on Facebook.
///////////
TURNED GENTLEMAN FEATURING BLACK INK CREW'S CEASER EMANUEL
Turned Gentleman is a platform created to allow individuals to experience our process of rejuvenating and invigorating one's own personal style. This segment is what we call our process process of transforming a man into a gentleman. Our subject's are public figures who are in search of a style that matches their new level of success, sophistication, and confidence.This inaugural feature of Turned Gentleman will showcase VH1's "Black Ink Crew" star Ceaser Emmanuel. The show has been a commercial success for the network, as it is the original and most popular of the franchise.

We took Ceasar to Knot Standard, the home of luxury suits, for a custom fitting. The styles we chose for him were inspired by his hometown of New York City. The rich olive green hue of his Holland & Sherry tweed jacket is symbolic of the city's rugged terrain, while both Grey Sharkskin and Check Suits represent the glitzy art deco skyscrapers of the city. They convey the perfect balance between power and sophistication, and are perfect for any occasion.

Click here to see Ceaser's transformation.
12 MONTHS, 12 COUNTRIES: NEW EPISODE OF THE PODCAST
UPCOMING EVENT IN NYC AND MORE
NEW EPISODE ALERT    SOUL SOCIETY 101: THE PODCAST
Do you have what it takes to travel to 12 countries 

in 12 months

?Founder of Soul Society 101, Rondel Holder interviews special guest Dana Blair (on-air host & personality seen on ESSENCE Live, BET, Light Girls documentary/OWN and more.) We discuss Dana's career transition, solo travel as a black woman, her enrolling in the Remote Year program where she sets out to travel with a group for 12 months to 12 countries, being a BOSS at packing light and so much more!LINK UP: SoundCloud or iTunes
SAVE THE DATE!
If you've been to one of our 
Mile High Club Events
 then you already know what it is. Day party, standing on couches, VIBES in a sea of like-minded beautiful brown people. Find a friend or a lover. NYC we're back on 
Saturday 3/25
.
///////////
The winner of the Big Freedia Dance Off contest was just named – New Orleans native Satchel Johnson. Thank you for any consideration in sharing the news with your audience!
NEW ORLEANS NATIVE WINS "BIG FREEDIA'S DANCE OFF" CONTEST
Satchel Joseph to Join Big Freedia's Legendary Shake Team and Appear on Season Six of Fuse's Big Freedia Bounces Back
LOS ANGELES AND NEW YORK – February 17, 2017 Fuse (www.fuse.tv), Fuse, a multiplatform media brand reflecting the wide-ranging tastes and attitudes of the fast-growing, Latino and multicultural 18-34 audience, today announced that nineteen-year-old New Orleans native Satchel Joseph has been named the winner of "Big Freedia's Dance Off" contest, beating out five other finalists to secure a spot on Freedia's legendary shake team. Joseph's father, WGNO TV's News with a Twist anchor LBJ, shared the news today during a live broadcast. Joseph will also appear on the popular Fuse series, Big Freedia Bounces Back (formerly Big Freedia: Queen of Bounce) when it returns for a sixth season later this year.
Big Freedia and show producers held open auditions in New Orleans, LA in January to find new 'azz shakin' talent to join Freedia's dance crew. After narrowing the field down to five finalists, fans were given the opportunity to vote for their favorite at Fuse.tv.
Watch the exclusive Facetime session (Fuse.tv/BigFreediaPollWinner) that shows the moment Joseph was notified. Access the embed link HERE.
When the series returns, Freedia will allow cameras in for a closer, extended look at her journey to renew and reinvent herself. Big Freedia Bounces Back will follow a clean and sober Freedia, ready for a new lease on life, and with many surprises along the way. The series is produced by World of Wonder Productions.
About Big Freedia
Big Freedia, known as the Queen of Bounce, is star of Fuse's top-rated series, Big Freedia Bounces Back. She was recently featured on Beyoncé's flashpoint single "Formation" and her latest EP, "A Very Big Freedia Christmazz," received critical acclaim with NPR saying Big Freedia "single-handedly saved Christmazz." Big Freedia maintains a rigorous tour schedule which features her legendary shake team and Bounce dance moves like "the twerk" (popularized by Miley Cyrus in 2013), "the shake" "the wiggle," "the bend ova," the "hands on the ground," to name just a few. She and her shake team are a festival favorite, often known to steal the show at Outside Lands, Fun Fun Fun Fest, and Bumbershoot.
About World of Wonder
Innovative and Emmy® Award winning production company World of Wonder is behind such hit series as RuPaul's Drag Race (Logo), Million Dollar Listing (Bravo), Big Freedia (Fuse), and Island Hunters (HGTV). World of Wonder has also created award-winning films and documentaries such as Mapplethorpe:Look at the Pictures, Inside Deep Throat, The Eyes of Tammy Faye, Wishful Drinking, Monica in Black and White, and The Last Beekeeper, which won an Emmy® Award for Outstanding Nature Programming. Seven of their films have premiered at the Sundance Film festival including Becoming Chaz and PartyMonster, the documentary and feature film starring Macaulay Culkin. World of Wonder has created a substantial digital footprint with its YouTube channel WOWPresents, along with an award-winning blog, The WOW Report. Cofounders Randy Barbato and Fenton Bailey authored The World According toWonder, celebrating 22 years of production, which can be found online at http://worldofwonder.net/.
About Fuse Media
Fuse Media is an independently owned multiplatform media company reflecting the wide-ranging tastes and attitudes of the fast-growing, Latino and multicultural 18-34 audience. The company's media brands include the Fuse and FM linear and video-on-demand (VOD) channels; Fuse.TV online and mobile websites; the Fuse TV mobile and over-the-top (OTT) apps; a podcast network; several branded social media channels; and live events. Fuse network is currently available in approximately 70 million households and FM reaches over 43 million households.
Connect with Fuse
Website: www.fuse.tv
Press site: www.fusepress.tv
Facebook: facebook.com/fusetv
Twitter: @fusetv
YouTube: youtube.com/fuse/
Series episodes and more available on the Fuse TV app
///////////
TIME 2  SHINE RADIO SHOW 1 YEAR ANNIVERSARY
CLICK HERE TO VIEW FULL ALBUM
PHOTO CREDIT: @MICAHELDIMAGES MICAHELDIMAGES.COM
TIME 2 SHINE RADIO SHOW & The laugh for BOUJI LIP COSMETICS was nothing short of #epic.
The supporters definitely came out, and both the media and the RSVP'S were officially sold out! Guest enjoyed the sounds from DJ Big Lex, as we were accompanied by Bouji Lip Cosmetics, and sponsored by American Kinetics, and Michael D Images. As our guest arrived, their photos were taken on the red carpet, and boy were there plenty of photo ops.
Mayoral Candidate Al Bartell came and present a PROCLAMATION for Urban Cultural Arts to both TIME 2 SHINE RADIO SHOW, & American Kinetics LLC. The crowd gathered around as Al Bartell read the proclamation, and everyone were taking photos and videos during the highlight of the night.
The crowd was in heavy network mode, as the 2nd segment of the night began with the panel. Our industry panel included Hood Hard DJ's CEO DJ AARIES, Raychel-CEO of I BEAT DAILY, & MR FORMULA-CEO of MTC Empire. The host Calie from Bliss asked the panelist questions, and they gave some awesome feedback.
The final segment of the night were some awesome performance. Artist to hit the stage were Drea Love, Mylah Music, Mannish, & Tarvoria. The photographer captured moments and created memories for al of us to take home forever, and if you missed this extravaganza, shame on you! That's why we have photos so you can relive our moments in time, as we created history, with more events, and celebrations to come!
www.ufetvaccess.net & www.worldstarhitradio.com
CLICK HERE TO VIEW FULL ALBUM
PHOTO CREDIT: @MICAHELDIMAGES MICAHELDIMAGES.COM
www.ufetvaccess.net & www.worldstarhitradio.com
TIME 2 SHINE RADIO CELEBRATES 1 YEAR ANNIVERSARY!
THIS EVENT WAS EPIC!
//////////
IMPACT MAGAZINE HOSTED THE WOMEN OF IMPACT DINNER FEATURING KAREN CIVIL TO CELEBRATE ITS 10 YEAR ANNIVERSARY
IMAGES BY: @MICHAELDIMAGES
CLICK HERE TO SEE PHOTOS
Atlanta, GA – January 2017 –  UFE-TV ACCESS was granted to capture moments and create memories on the red carpet of IMPACT MAGAZINE. Editor and Chief of IMPACT Magazine, Tunisha Brown, celebrated the 10-year anniversary titled "Inaugural" Women of IMPACT Dinner with special guest Karen Civil.
The carpet was full of media & A-List celebrities. UFE-TV ACCESS was happy to be apart of the 10 year celebration. This event took place at Level V, located in Bulkhead GA,  was an awesome networking opportunity for everyone.  The who's who of Atlanta, was dos definitely out and about to encounter the experience- IMPACT Magazine put together.
 About IMPACT Magazine & The Event
For 10 years, IMPACT Magazine has been delivering news to empower, encourage, and to educate its readers to desire a greater life. Selected by Hillary Clinton to head her 2016 social media campaign, Karen Civil was presented with her official IMPACT Magazine cover of the 10 year anniversary issue. IMPACT Magazine honored Karen Civil and other influential women for their service in their respective industries. The full list of honorees included:Rasheeda Frost, Avery Sunshine, Stacey Muhammad, Princess Banton-Lofters, Egypt Sherrod, Dr. Myla Bennett, Yolanda Keals-Walker, Lanee Javet, Kim Whitehead, Moni Brodie, Xaviera Bryant, Danika Berry, Toya Wright, Marlo Hampton, Tamika Newhouse, Angie Stone,
Tamika Mallory, Shun Melson, Deb Antney, Rashanda Nance, Kade Hill, Jasmine Crowe, Lisa Nicole Cloud, Jewel Tankard, Ebony Steele, Tiffany Williams, Tameka Raymond, Jennifer Lee-Harrison,
Tamra Simmons & many more.
///////////
TYLER PERRY'S THE HAVE'S & HAVE NOTS
CLICK HERETo View More Photos
UFE-TV ACCESS was granted into the press conference for OWN's Tyler Perry The Haves & Have Nots at the W-Hotel in Midtown Atlanta.. We have been a fan each season, and it was such a honor to attend this press conference, and watch the 1st episode with the cast. Everyone was so personable, and to watch a show with the cast is always a different experience than just watching it at home with your family and friends.
OWN's hit show will air tonight.  At the press conference, guests were greeted with a delicious buffet followed by welcome remarks from show producer and Tyler Perry Studios vice president Mark E. Swinton. After a screening of the full premiere episode, cast members Angela Robinson ("Veronica Harrington"), Renee Lawless ("Katheryn Cryer") and Tyler Lepley ("Benny") joined the attendees for an intimate Q&A session.
Season four of #HAHN returns Tuesday, January 3 at 9PM ET/PT on @OWNtv.
Check out the teaser here: CLICK HERE
Hi-Res Key Art: CLICK HERE
Trailer: CLICK HERE
///////////
W.E.A.L.T.H. NETWORK
Sponsored by BET and Essence Magazine, MC LYTE and The Hip Hop Sisters Foundation Present The W.E.A.L.T.H EXPERIENCE
UFE-TV SUPPORTS– MC Lyte, Kelly Price, Lynn Richardson and Hip Hop Sisters Foundation Empowered Hundreds of Women at The 2017 W.E.A.L.T.H. Experience Featuring Erica Campbell, Faith Evans, Tai Beauchamp, Yo Yo, Sheila E, Nicci Gilbert, Judge Mablean, and More
Sponsored by Centric, AIDS Healthcare Foundation and Essence Magazine, The W.E.A.L.T.H.Experience was held in Miami, Florida from January 5-8, 2017.
MIAMI BEACH, FL. JANUARY 11, 2017 – MC Lyte, Dr. Lynn Richardson, Dr. Kelly Price, Faith Evans, Erica Campbell, Nicci Gilbert, Dr. Wanda Davis Turner, Tai Beauchamp, Robi Reed, Sheila E., Coko (SWV), AJ Johnson, Eva Marcille, Dr Vikki Johnson, Dr Dee Marshall and Michele Thornton welcomed women from around the world at The W.E.A.L.T.H.Experience this past weekend.
MC Lyte, Founder & Chairman of the Board for Hip Hop Sisters Foundation, a nonprofit, 501c3 public charity, and Dr Lynn Richardson, creator of The W.E.A.L.T.H. Experience and Co-Founder/President of Hip Hop Sisters Foundation led an impactful weekend that included celebrity guests, notable speakers and women from all around the world.
The event, which took place at the luxury beachfront, 1 Hotel in South Beach, Miami, connected like-minded women, entrepreneurs, CEOs, business owners, executives and industry leaders in a unique, intimate and nurturing atmosphere that aimed to get to the core of "Womanhood," "Expansion," "Assets," "Leadership," "Transformation" and "Health." These key pillars of the W.E.A.L.T.H. Experience were the focus during a series of general sessions, coaching circles, workshops and fitness activations that taught women how to master their mental, emotional, business, and financial goals.
The W.E.A.L.T.H. Experience partnered with Essence Magazine, BET, Centric, AIDSHealthcareFoundation and Reed For Hope Foundation to create a holistic approach to living a truly "wealthy" lifestyle. Produced by the esteemed Los Angeles based production firm Wright Productions, the experience included The Love Healthy Lounge, where morning workouts and health testing occurred, along with the Essence W.E.A.L.T.H. and Pampering Lounge, where guests were treated to complimentary massages and beauty services.
For 2018 registration information, please visit www.wealthexperience.info
For general inquiries and partnership opportunities for The W.E.A.L.T.H. Experience, contact Hip Hop Sisters Foundation –Wealthexperience@hiphopsisters.org
###
Photos: Please use the below HHS approved photos. Click Here  
Photo Credits: Long Live The Dreamer Productions and Pullcorp Media
PRESENTED BY:
HIP HOP SISTERS NETWORK
PRODUCTION STAFF AND PUBLIC RELATIONS:
WRIGHT PRODUCTIONS
IGN PUBLIC RELATIONS & CO.
///////////
JACOB LATIMORE COVERS THE INAUGURAL 'QG CAPTURE'
JACOB LATIMORE COVERS THE QUINTESSENTIAL GENTLEMAN
(December 2016 – New York) As Singer/Actor Jacob Latimore prepares for the release of his new EP entitled Connection and the December 16th release of his new Oscar-Worthy Film, Collateral Beauty, which co-stars Will Smith. Jacob sits down with The Quintessential Gentleman to discuss not only the new projects he's working on, but how he has remained humble and relevant through his journey in the industry.

Click here to view QG Capture Starring Jacob Latimore

QG Capture takes pleasure in highlighting figures that embody the zeitgeist of contemporary cool. These entertainers seamlessly alternate between a multitude of artistic realms, while gracefully traversing the obstacles presented in performing such feats.

About The Quintessential Gentleman
The Quintessential Gentleman is a Men's Lifestyle and Entertainment Digital Publication that focuses on the positive accomplishments of men in our society.
//////////
LIFE COACH AND BUSINESS EXPERT DR. SONJA STRIBLING
PRESENTS THE DESTINY AND PURPOSE TOUR
THIS HIGHLY ANTICIPATED TOUR AIMS TO EMPOWER WOMEN TO USE THEIR TRIALS AND TRIBULATIONS TO CREATE A 6-FIGURE INCOME COACHING BUSINESS.
(DECEMBER 2016- ATLANTA, GA) IN JANUARY 2017, LIFE COACH AND BUSINESS EXPERT, DR. SONJA STRIBLING, WILL OFFICIALLY KICK-OFF HER ELEVEN CITY "DESTINY AND PURPOSE TOUR."BEGINNING IN NEW YORK CITY ON JANUARY 13, 2016, THE TOUR WILL HAVE ADDITIONAL STOPS IN:
During each three hour session Dr. Sonja will be teaching attendees on how they can grow in life, business, and relationships. Women will learn how to build their core, putting their mind and body in sync in order to successfully become a next level woman. "The Destiny and Purpose Tour" is expected to be one the most empowering tours of 2017 as Dr. Sonja encourages women to discover and use their inner power to have the life and business they desire and deserve.
The tools, tips and strategies shared by Dr. Sonja are the same ones that helped her overcome her brokenness to create the opportunity to make multiple Six-Figure Incomes. As the CEO and Founder of Next Level Living 7.0 Institute where her firm provides impactful results through speaking events, coaching, workshops, seminars, consulting and training through her Next Level Systems, Dr. Sonja emulates how a Next Level Woman lives and looks like after being broken. She believes if a woman can have a next level mindset, make next level commitments; creating next level actions, it will ultimately result in Next Level Living. ​
During "The Destiny and Purpose Tour" Dr. Sonja will introduce participants to different levels within Next Level Woman 360 Programs  including Life 180, Business 360, 360 Plus, and PREParing For Your Future Husband. Within these programs she offers the opportunity for women who want to start a coaching business and make 6 or 7 Figures doing it, building other women's lives and business.  How to become a certified life coach, building the core of women and much more.
In addition to these programs and tour stops Dr. Sonja is also prepared for 2017 The Build My Empire Conference and The  Diamond Experience Conference. She is currently preparing to be a guest speaker at the prestigious 5th annual Women Doing It Big Conference presented by Tiana Von Johnson. Dr. Stribling will be speaking with other noteables including Naturi Naughton of the STARZ hit television series POWER, Business Mogul Lisa Nicole Cloud, Dr. Jamal Bryant and more. She is currently accepting additional guest speaker opportunities. For more information and updates about "The Destiny and Purpose Tour" and other events visit www.nextlevelliving7.com. To have Dr. Sonja Stribling as a guest in your city or for media inquiries contact PRTeam@epimediagroup.com
//////////
GEI FEATURING KIERRA SHEARD RELEASE BRAND NEW MUSIC VIDEO FOR BILLBOARD
CHART-TOPPING SINGLE "HANG ON"
"HANG ON" CLIMBS TO #8 ON BILLBOARD'S "HOT GOSPEL SONGS" & "GOSPEL AIRPLAY" CHARTS
(DETROIT, MI) – December 2016 – Karew Records marks the rise of "
Hang On
" (feat. Kierra Sheard) on the charts, with the single hitting #8 on Billboard's Gospel Airplay chart this week.  The lead radio single from the hit album GEI LIVE, "
Hang On
" provides encouragement and comfort to inspire the spirit with the impassioned performance of GRAMMY®-nominee Kierra Sheard and the choir's vocals. The 
visual
 for the chart-topping single is available for viewing now and was filmed in Detroit.
Recorded within the walls of Bishop J. Drew Sheard and Karen Clark Sheard'sGreater Emmanuel Institutional (GEI) C.O.G.I.C. in Detroit, GEI LIVE made a Top 5 debut on Billboard's Top Gospel Albums chart upon its release, and showcases twelve other tracks of powerful live performances with refreshing enthusiasm, love and celebration for God's blessings available to everyone.  Backed by the GEI Mass Choir, the GEI LIVE album experience includes "Press On" (feat. Bishop J. Drew Sheard)," "I Owe You Praise" (feat. Karen Clark Sheard), "Look To the Hills" (feat. The Clark Sisters), an original hymn "I'm In His Arms" (feat. Dorinda Clark Cole), "My God Is Real" and more.
///////////
RICKEY SMILEY GIVES BACK IN A
MAJOR WAY THIS HOLIDAY SEASON
Photo Credit: Chris Mitchell for TV One
(ATLANTA, GA) – December 2016 – Comedian, actor, radio and TV personality Rickey Smiley (TV One "Rickey Smiley For Real"), is using his platform in a major way this holiday season by giving back to less fortunate families across the country, through the non-profit, "The Rickey Smiley Foundation."
The Rickey Smiley Foundation serves to impact the lives of children, teens and seniors through programming that is designed to foster family, community and social responsibility. Foundation board member, Tim Mercer, has been personally touched by the work of the foundation leading him to kick off the holiday season by personally donating $3,000 to the foundation 
live on air
 "
The Rickey Smiley Morning Show" 
CLICK HERE
TO WATCH
The week of December 12, the foundation has granted one month of groceries, school supplies and paid the mortgage of a St. Louis woman in need. Additionally, this week the foundation has paid the living expenses, gifted Christmas presents, paid graduation fees and provided a years worth of pampers for a straight-A student whose family came across hard times this Holiday.
On Christmas Day, Rickey Smiley will grant ten less fortunate families gifts in partnership with the Birmingham Housing Authority.
Smiley will continue his wave of giving back throughout the remainder of the holiday. For more information on "The Rickey Smiley Foundation," and how you can help/donate visit: 
therickeysmileyfoundation.org
.
//////////
BLACK WOMEN FILM NETWORK ANNOUNCES 2017 UNTOLD STORIES HONOREES AT ANNUAL HOLIDAY PARTY HOSTED BY JASMINE BURKE
(ATLANTA) – December 2016 – Last week, the Black Women Film Network (BWFN) hosted their annual Holiday Party at STK Atlanta to announce the honorees who will be celebrated at the 2017 Untold Stories Awards Luncheon in March during the organization's 20th Anniversary year.
A number of VIPs were on hand to mix and mingle with the intimate group of actors, screenwriters and producers, including former BWFN honoree Terri J. Vaughn ("Greenleaf"), April Parker Jones ("If Loving You Is Wrong"), Thomas Wesley Dortch, III (Reveal Magazine), Sean Foote (Morgan Stanley), celeb stylist Gocha Hawkins ("L.A. Hair"), DJ Fadelf (author/DJ), DJ A-One ("Kandi Koated Nights"), Dr. Doris Derby (philanthropist), actor Dennis L.A. White (Notorious) and BWFN Board Members Sheryl Gripper(founder, BWFN), Saptosa Foster (chair-elect), Evelyn Mims, Tomika DePriest, Larry Cooper, Donna Lowry and Susan Ross.
Actress Jasmine Burke ("Saints & Sinners") was the emcee for the night. After a brief welcome, Jasmine turned the program over to BWFN founder Sheryl Gripper, who encouraged guests to donate to the BWFN scholarship fund at 
www.gagivesday.org.
 Chair-elect Saptosa Foster announced the 2017 Untold Stories Honorees: Tyler Perry Studios' Ozzie Areu (President) and Will Areu (Senior VP), actor Dondre Whitfield ("Queen Sugar") and veteran 11Alive news reporter and long-time BWFN board member Donna Lowry.
The evening closed with acknowledgements by Tomika DePriest and a fun Mannequin Challenge to promote the organization's fundraising goals.
////////////
STEVE HARVEY'S "HEALTH & WELLNESS EXPERT" A.D. DOLPHIN OF DHERBS
HELPS AN OKLAHOMA WOMAN LOOSE WEIGHT
& REVEAL HER NEW REVENGE BODY
Photo Credit: Cristina Aguirre/NBC
Did you see this episode?  As a woman from Oklahoma City, OK reveals her new figure, after just a few weeks of sticking to a plan that Steve Harvey and A.D. Dolphin (CEO of DHerbs) helped her come up with!
In the episode of "Steve Harvey" A.D. DOLPHIN, creator of the DHerbs cleansing system, appeared as a guest along-side SUSAN RILEY, a 35-year-old woman from Oklahoma City, OK who had written in to the show, asking for help to shed some pounds before the upcoming holidays and a big class reunion just around the corner. Susan told Steve Harvey that her weight was also getting in the way of dating since her confidence was low.
With just about 60 days to shed her goal of 30 pounds, Steve knew that A.D. Dolphin could help. A.D. started her on a 21-day DHerbs Full Body Cleanse and also flew to Oklahoma City to set Susan up on a health regiment and nutritional diet, customized specifically for her.
Well, it's time for the big reveal! Tune-in to "Steve Harvey" on Tuesday, December 13 to see Susan's amazing results. Not only did she accomplish her 30-pound weight loss goal, she also went down three dress sizes!
That's not all. To help Susan celebrate her weight loss and newly found confidence, Steve and DHerbs will also give her a trip to Las Vegas, where she and a friend will take in a Bruno Mars concert for New Year's Eve!
ABOUT DHERBS
Founded in 2004, Dherbs, Inc. is one of the world's leading online herbal supplement companies. Its flagship product, the 20 Day Full Body Cleanse has been used by over 3 million people all over the world to optimize their health and help them lose weight.
//////////
JADAKISS & THE LOX TRUMP COMPETITION WITH FILTHY AMERICA DURING GOLD BUNGALOW AT ART BASEL 2016
Legendary emcee Jadakiss and the Lox hosted the Gold Bungalow during Art Basel 2016 at the posh W Hotel Bungalow on South Beach. The Coalition DJs (DJ Funky & DJ Xavier) collaborated on an authentic hip hop soundtrack, while an intimate group of industry tastemakers, media guests and friends of the brand enjoyed exotic cuisine set against an artistic south beach backdrop. Critically acclaimed artist John Hashford's limited edition art decorated the walls of Gold Bungalow with various snapshots of urban culture. Dutch Masters and Rolling Out were sponsors for the event.
The collaboration of music and art provided the perfect fusion for Dutch Masters lengthy history with urban culture. Sheek Louch, Styles P and Jadakiss gave an informal roundtable discussion with press to explain their 2016 Art Basel collaboration with Dutch Masters. "Dutch Masters has been a part of the hip hop culture for years. Even before hip hop, the brand has been a part of street culture," explained Styles P. Jadakiss reminisced about being in the studio with Biggie and seeing that his mentor used the Dutch Masters brand. "After seeing him use it in the studio, it made all of us want to use it too," Jadakiss said.
In addition to speaking about their collaboration with the brand, Jadakiss talked about their highly anticipated project, "Filthy America (it's Beautiful)" which drops December 16, 2016. "It's perfect timing with everything going on in the world right now," Jadakiss said. When asked about features Jadakiss insisted that although their project includes great features including Gucci Mane and a few other people, however he insisted the most important collaboration on the album is between him and The Lox.
Please see the attached link for photos from Dutch Masters Gold Bungalow featuring Jadakiss and the Lox:
LINK
Photo credit: Steed Media
Please use our hashtags for all social media posts @dutchmasterscigars @rollingout #burnslow #iamrollingout
//////////
TED RESIDENT DR. ROB GORE DELIVERS
TED TALK: "HEALING INNER-CITY TRAUMA"
Brooklyn-based ER physician and founder of KAVI (Kings Against Violence Initiative) shares his passion for working to end homicide among African-American youth
Payback is a killer. The No. 1 cause of death among African-American men 15 to 34 is homicide. Dr. Rob Gore, an emergency medicine physician who grew up in the Brooklyn, NY, community where he works, saw that if he could treat his patients' trauma, he could perhaps quell their impulse to seek retribution. Eight years ago, he founded KAVI (Kings Against Violence Initiative), which works to empower youth and transform health care in marginalized populations.
Says Dr. Gore: "Given the state of emergency we are in with regards to human life and well being, it is important that we all become activists and change agents instead of assuming the problems affecting marginalized groups are going to fix themselves."
The TED Residency program is an incubator for breakthrough ideas. It is free and open to all via a semi-annual competitive application. Those chosen as TED Residents spend four months at TED headquarters in New York City, working on their idea. Selection criteria include the strength of their idea, their character, and their ability to bring a fresh perspective and positive contribution to the diverse TED community.
//////////
BILLBOARD MUSIC CHARTING ARTIST
MAJOR. PERFORMS SINGLE "WHY I LOVE YOU" ON
SOUL TRAIN AWARDS 2016
Just In Time For The Holiday's, MAJOR. Releases 
(LOS ANGELES, CA) – November 2016 – SOUL TRAIN AWARDS 2016 took place on Sunday, November 6 at the Orleans Arena in Las Vegas. The godmother of soul, Erykah Badu, returned to the stage as host, and for the first time as Executive Producer, with her eccentric humor and legendary style. Soul Train Awards 2016 marks MAJOR's. national television debut with a performance of his Billboard chart-topping hit, "
Why I Love You
."
The annual event honoring the best in soul and R&B featured moving performances by Brandy, Anderson .Paak, Bobby Brown, D.R.A.M. MA$E, DRU HILL, Doug E Fresh, India Arie, BJ The Chicago Kid, Guy, Candice Boyd, Carl Thomas, Eric Benét, MAJOR., Ro James, Tito Jackson, V. Bozeman, Wreckx-n-Effect, and Yuna.
GRAMMY award-winning, multi-platinum singer Brandy was presented with the second annual Lady of Soul Award, while multi-platinum and three-time GRAMMY award-winning producer, singer and songwriter Teddy Riley was honored with the night's highly coveted Legend Award.
Just in time for the holiday's, fans can enjoy a brand new Christmas song, "
Spend Christmas With You
." The song is available for purchase on iTunes 
here
.
///////////
FOX TO PRESENT EPIC NIGHT OF MUSIC AND DRAMA
WEDNESDAY, DECEMBER 14
THE SHOCKING FALL FINALE OF "EMPIRE" OPENS THE NIGHT AT A ONE-TIME-ONLY 
8:00PM
 START TIME,
FOLLOWED BY THE SPECIAL PREMIERE OF NEW DRAMA "STAR," FROM ACADEMY AWARD NOMINEE AND "EMPIRE" CO-CREATOR LEE DANIELS AND TOM DONAGHY
AND STARRING GOLDEN GLOBE AND GRAMMY AWARD WINNER QUEEN LATIFAH
STAR Makes Time Period Premiere 
Wednesday, January 4
(LOS ANGELES, CA) – November 2016 – On Wednesday, Dec. 14, FOX presents a not-to-be-missed night of music and drama.  Airing one night only at a special time, EMPIRE's Season Three fall finale (8:00-9:00 PM ET/PT) kicks off the night, followed by the special premiere of STAR (9:00-10:00 PM ET/PT). From Academy Award and Golden Globe nominee Lee Daniels(EMPIRE) and Tom Donaghy ("The Whole Truth"), STAR will then premiere in its regular time period with an all-new episode Wednesday, Jan. 4 (9:00-10:00 PM ET/PT).
Featuring a soundtrack of original music and stunning music performances, STAR is an emotionally powerful drama that follows three talented young singers — desperate for a new start and with ambitions of stardom — as they navigate the cut-throat music business. The series stars Academy Award nominee and Emmy Award, Grammy Award and Golden Globe Award winner Queen Latifah ("Bessie," "Bringing Down The House") as CARLOTTA and Emmy Award nominee Benjamin Bratt ("24: Live Another Day," "Law & Order") as JAHIL, and newcomers Jude Demorest as STAR, Ryan Destiny as ALEXANDRA, Brittany O'Grady as SIMONE and Amiyah Scott as COTTON. The series also will feature guest stars Grammy Award winner Lenny Kravitz ("Lee Daniels' The Butler," "The Hunger Games"), supermodel/actress Naomi Campbell (EMPIRE) and Grammy Award-nominated musician and actor Tyrese Gibson ("2 Fast 2 Furious").
///////////
JOIN THE BLACK WOMEN FILM NETWORK ON GEORGIA GIVES DAY TODAY!
Today's the day to donate $20 in honor of 20 years of the Black Women Film Network and help us give scholarships to deserving women of color pursuing careers in film and television.
Follow #BWFN on Social Media:
TW: @BWFN
IG: @BlackWomenFilm
Facebook.com/TheBWFN
////////////
MAJOR. SET TO PERFORM HIS BILLBOARD
CHARTING HIT SINGLE "WHY I LOVE YOU"
AT THE 2016 SOUL TRAIN AWARDS
HOSTED BY ERYKAH BADU, SOUL TRAIN AWARDS TO AIR ON CENTRIC AND BET, 
NOVEMBER 27TH AT 8PM ET 
(LOS ANGELES, CA) – November 2016 – CENTRIC announced Fantasia, Yuna, Candice Boyd and MAJOR. have been added to the star-studded lineup of performances for SOUL TRAIN AWARDS 2016. Four-time Grammy-award winning soul singer and songwriter Erykah Baduwill once again take over the Vegas stage to host the awards with her eccentric style, cerebral music, incomparable spirit and comedic commentary. The yearly celebration will honor the best in soulful music from returning legends to the next generation. Grammy award-winning, multi-platinum singer Brandy will be honored with the second annual Lady of Soul Award, while multi-platinum and three-time Grammy award-winning producer, singer and songwriter Teddy Riley will be presented with the night's highly coveted Legend Award.
Soul Train Weekend VIP Packages are available for purchase and offer exclusive access, premium seats to all concerts and events, plus VIP status to unforgettable after-parties. Four Day ticket packages are also available and will allow guests to have the convenience and access to attend great concerts throughout Soul Train Awards Weekend. VIP and four day package and amenities and pricing can be found at 
Soultrainweekend.com
.
The SOUL TRAIN AWARDS 2016 is produced by Jesse Collins Entertainment. Executive Producers of the network telecast are as follows: Debra Lee, Stephen Hill and Connie Orlando from BET; and Jesse Collins from Jesse Collins Entertainment.
For show information, please visit 
BET.com/SoulTrain
, the official site for SOUL TRAIN AWARDS 2016
///////////
NEW SEASON OF  "WELCOME TO SWEETIE PIE'S" RETURNS ON OWN: OPRAH WINFREY NETWORK 
SATURDAY, NOVEMBER 19
LOS ANGELES – Soul food entrepreneur and matriarch Miss Robbie Montgomery, her son Tim Norman and their vibrant family are returning to OWN: Oprah Winfrey Network on 
Saturday, November 19 at 9 p.m. ET
/PT for another family drama-fueled season of the NAACP Image Award-winning docu-series, "Welcome to Sweetie Pie's." Produced by Pilgrim Media Group, the series follows the fun-loving, musical Montgomery family through their highs and lows as they work to expand their soul food empire.
On an all-new season, the family experiences a devastating tragedy when they learn of the senseless murder of Miss Robbie's grandson, Andre, forcing them to reflect on other dark moments from the family's past. Tim also revisits the prison where he was incarcerated for 10 years, and Miss Robbie joins him "behind the wall" to witness first-hand the shocking reality her son experienced at the age of 17.
Meanwhile, as Miss Robbie and Tim continue to expand the Sweetie Pie's brand, they don't always see eye-to-eye on the best approach. And after 30 years, Miss Robbie revives her music career, this time doing it her way with exciting opportunities on the horizon. As always – amid personal tragedy, legal turmoil and new ventures – the Sweetie Pie's family manages to find strength, love and humor throughout their journey.
"Welcome to Sweetie Pie's" is produced by Pilgrim Media Group.  Executive producers are Craig Piligian, Melodie Calvert, Robbie Montgomery, Tim Norman, Jeff Keane, Tim Breitbach and Steve Luebbert.
Welcome to Sweetie Pie's Launch Promo (with embed code) 
CLICK HERE
For photography and additional information: 
CLICK HERE
About Welcome to Sweetie Pie's
When Robbie Montgomery's lung collapsed, the 1960's backup singer and former Ikette had to hustle to keep her family afloat, so she whipped out her mother's recipes and turned her second love-cooking, into a soul food empire. Today, with five locations and counting across St. Louis and Los Angeles, Miss Robbie and her son Tim are hoping to bring their brand to the masses.
///////////
HAVE YOU HEARD OF DIVERGE?
//////////
GABRIELLE UNION ON ESSENCE'S NOVEMBER COVER!
"…As a rape survivor and as an advocate, I cannot shy away from this responsibility because the conversation got difficult. I don't want to put myself above anyone's pain or triggers. Every victim or survivor, I believe you. I support you. I support you if you don't want to see the film. I absolutely understand and respect that. I can't sell the film. This movie has always been about more than one person, and for the outspoken feminist advocates and allies who risked a lot to be a part of this project—Aja Naomi King, Aunjanue Ellis, Penelope Ann Miller—we are okay if you have to sit this one out, and we're okay if you don't, and we understand…"—Gabrielle Union in Essence's November issue
Gabrielle Union, star of Birth of a Nation and the upcoming holiday comedy Almost Christmas, is living her best life now. In Essence's November issue cover story, State of the Union, the actress talks about everything from speaking out against sexual assault, life with NBA superstar hubby Dwyane Wade, and worrying about violence against her boys. For more on this issue, click here.
///////////
INFLUENCERS TURN OUT FOR "WOMEN FOR HILLARY" HARLEM FUNDRAISER
(NEW YORK) – October  2016 – Last night, over 200 key influencers gathered in Harlem to support 2016 presidential candidate Hillary Clinton. Hosted at Harlem's Lenox Saphire restaurant, the "Women for Hillary" event served a dual purpose of raising funds and encouraging voter education. Attendees received voter registration information and absentee ballots for early voting. Special guests included: Congressman Charlie Rangel, Dr. Hazel N. Dukes(President of the NAACP New York Conference), Gale Brewer (Manhattan Borough President), Rosemond Pierre-Louis, C. Virginia Fields, Joyce Johnson, Assemblyman Alex Rodriguez, Inez Dickens (NYC Councilwoman), Alyah Horsford-Sidberry, Nicole Paultre-Bell, Mona Scott-Young (CMO, MYX Fusions and Monami Entertainment), Arva Rice, Keith Wright, Rodney Capel, Melvin Norris, and many more.
Guests enjoyed appetizers and cocktails provided by MYX Fusions and Effen Vodka and received gift bags from Shea Moisture and Sundial Brands.
///////////
2016 BET HIPHOP AWARDS
GREEN CARPET
We were dos def in the building for 2016 BET HIPHOP AWARDS GREEN CARPET. We shot for ON THA REAL MAGAZINE, &oh what a pleasure it was. There were 1000's that walked the green carpet, and the who's who of the music industry was in Atlanta fr this epic extravaganza.
The top hip-hop artists and producers of 2016 were honored at the BET Hip-Hop Awards. This event was held at the Cobb Energy Center in the metro Atlanta area, the show featured artists such as Young Thug, Jeezy, Migos, T.I., and Fat Joe and Remy Ma to name a few. Snoop Dogg was honored with the "I Am Hip-Hop" award at the ceremony. ON THA REAL MAG/UFE-TV was site to capture moments in time of the new era of the music industry. Reality TV stars were also in the building. The show airs Oct 4, 2016 on BET Networks. Make sure you re tuned in.
CLICK HERE TO SEE FULL ALBUM<<<

DR. HEAVENLY RETURNS FOR ANOTHER

SEASON OF "MARRIED TO MEDICINE" ON 

NOVEMBER 6

 @ 9/8C ON BRAVO

ABOUT MARRIED TO MEDICINE SEASON 4

Miss Quad has added "Auntie" to her title when her brother, his girlfriend and their new baby crash at her house for an extra-extended stay. Lisa Nicole thinks it's time for another baby with Darren and although there is an uproar surrounding her uterus, the ladies really want to know if Lisa's motive for a baby is to save her marriage. Dr. Jackie has her mind set on her ever-growing career and philanthropy goals, but is that enough for her husband Curtis who is more interested in their early retirement?

While Toya is ready to celebrate her 40th birthday in style, she is also in over her head with some unexpected IRS debts and the opening of a new vitamin infusion spa. Dr. Heavenly is on a mission to revamp her attitude and change the ladies' perception of her, but her efforts go unnoticed when she ruffles a few feathers. Meanwhile, Dr. Simone is finally ready to face her father but when she finds out he is missing, it kicks her determination to reunite with him into high gear. Later this season, a much needed Hawaii vacation comes along as the perfect antidote, but will this all end with trouble in paradise? BE SURE to stay tuned in!

THE HONORABLE C NOTE ORCHESTRATES HITS ON GUCCI MANE, FUTURE, YOUNG DOLPH, RICK ROSS, T.I. ASAP FERG AND MORE DURING SUMMER 2016

(ATLANTA, GA) Italian scholar Francesco Petrarch said, "It is more honorable to rise to a throne than to be born to one." If those ancient words hold any truth, producer The Honorable C Note has done more than live up to his prophetic moniker, becoming the go to hit maker of hip hop with ten singles on radio during summer 2016. C Note's signature aggressive tracks have become a soundtrack for urban radio with singles on the summer's hottest and most controversial rapstars including Gucci Mane, Asap Ferg, Lil Wayne and Rick Ross just to name a few.

Like many before him C Note's overnight success translates to over a decade of hard work in the booth and long hours studying intangible science behind hip hop. The BMI producer attributes his work ethic to trying to live up to the footsteps of musical mentors like Just Blaze and Kanye West. That work ethic resulted in a 2016 surrounded with names like Asap Rocky, Diddy, K Camp, Pusha T and more leading up to the summer. C Note's strategy has been to study each artist he works with to give them his signature sound in a format that fits their artistry. "This summer has been great but I feel like there is more to be done, the best is yet to come," he says.

C Note's discography received a jumpstart over the summer with the following hip hop releases; Young Dolph feat. T.I. "Foreva", Kodak Black "Can I", Migos, "Say Sum", Mod Sun "Gucci Nail", Asap Ferg ft Future "New Level", 2 Chainz ft. Lil Wayne "Smells Like Money", Yo Gotti, "Hunnid", Meek Mills "Way Up", Gucci Mane ft. Rick Ross "Money Machine, and Travis Scott's "Way Back". In addition to radio placements, C Note secured two placements on FOX's monster hit 'Empire' by way of breakout artist Bre-Z.

"My sound that I've been developing is catching and I'm happy people are starting to recognize it. That's dope," C Note responds when questioned about his recent success. Logging ten rap singles released in three months may prove a hefty feat to top, but the Honorable C Note believes he is just hitting his stride. "I'm not even thinking about the past, there is so much we have in the pipeline looking towards the future. I'm not even thinking about what people are listening to right now, I'm on what's coming out four, five months, even a year from now," C Note says. He is also focused on a team of producers he is mentoring, titled the Honorable Court. "I wanted to build a team that works hard and produces good music. Just simple, that's the blueprint."

"It's really at a place where if you're a hip hop artist trying to reach the streets, you need a record from The Honorable C Note," says manager Ron "Tricky" Montgomery.

NEW EPISODES OF TYLER PERRY'S "FOR BETTER OR WORSE" RETUREDD TO OWN ON

OWN: Oprah Winfrey Network's popular comedy series, Tyler Perry's "For Better or Worse," returned with all-new episodes on Friday, September 30 with back-to-back episodes at 

9 p.m. and 9:30 p.m. ET

/PT.

During its most recent season, "For Better or Worse" was 

Friday

 night's #1 original cable series among African-American women and total viewers.

This season, Marcus (Michael Jai White) and Angela (Tasha Smith) have weathered the storm of finding out Marcus has another child. Joseph (Jason Olive) and Leslie (Crystle Stewart) settle into life together and endure the ups and downs of married life, dealing with it in their own quirky ways.  Jennifer (Cocoa Brown) and Richard (Kent Faulcon) learn this season that truly all things happen for the greater good.  The two single friends begin to form an unlikely alliance.

In 

Wednesday's

 back-to-back episodes, Angela and Leslie try to mend a broken friendship with Jennifer.  Additionally, Keisha (Kiki Haynes) deceitfully intercepts a gift that Richard has gotten for his new love.

About "For Better or Worse"

Tyler Perry's hit situation comedy "For Better or Worse" follows the ups and downs of dating and marriage and centers on Angela Williams (Tasha Smith), the owner of a successful beauty salon, and her husband, Marcus (Michael Jai White) and their close-knit group of friends.  "For Better or Worse" is created, written, directed and executive produced by Tyler Perry and is produced for OWN by Tyler Perry Studios.

///////////
LIONSGATE PRESENTS:
Eddie Murphy and Britt Robertson Redefine Family in the Touching Drama Available on Blu-ray™ and DVD October 25 from Codeblack Films and Lionsgate
Digital HD and On Demand Available 

October 21
Academy Award® nominee Eddie Murphy (Best Supporting Actor, Dreamgirls, 2006) and Britt Robertson (Tomorrowland) star in the heart-warming film Mr. Church, arriving on Digital HD and On Demand 
October 21
 and on Blu-ray™ (plus Digital HD) and DVD (plus Digital) 
October 25
 from 
Codeblack Films
 and 
Lionsgate
. Currently in theaters, the film was produced by Cinelou Films and Envision Media Arts. Directed by Academy Award® nominee Bruce Beresford (Director, Tender Mercies, 1983) and written by Susan McMartin (TV's "Mom"), Mr. Church challenges the notions of family and unconditional love. The "touching account of an unlikely friendship marked by love and respect" (The Hollywood Reporter), premiered at the Tribeca Film Festival and also stars Xavier Samuel (Love & Friendship), Lucy Fry (TV's "11.22.63"), and Natascha McElhone (TV's "Californication").
Mr. Church tells the story of a unique friendship that develops when a little girl and her dying mother retain the services of a talented cook – Henry Joseph Church. What begins as a six-month arrangement instead spans fifteen years, and creates a family bond that lasts forever.
The Mr. Church home entertainment release bonus material includes interviews with the cast, a "Food on Film" featurette, and a look at the true story the film is based on. Mr. Church will be available on Blu-ray (plus Digital HD) and DVD (plus Digital) for $24.99 and $19.98, respectively.
BLU-RAY/DVD/DIGITAL HD SPECIAL FEATURES
Britt Robertson Interview
"Eddie Murphy: Doing a Drama" Featurette
"Food on Film" Featurette
"Based on a True Friendship" Featurette
////////
*********
IYANLA: FIX MY LIFE CLIPS
(FIX MY BROKEN FAMILY – PART 1, OCT. 8)
Episode Description
Saturday, October 8
 (
9 p.m. – 10 p.m. ET
/PT)
Episode: Fix My Broken Family, Part 1
The Henry family is in crisis. The father is a serial cheater with an addiction problem while the mother is an emotionally fragile woman seeking counsel and comfort from their two daughters. Part 1 of 2.
CLIP: 
CLICK HERE
 The Wife of a Serial Cheater Explores Why She Stayed in the Marriage
CLIP: 
CLICK HERE
 Iyanla Calls Out a "Fix My Life" Guest's Tears as "Straight-Up Manipulation"
CLIP: 
CLICK HERE
 A Daughter Tearfully Recalls Her Father's Vindictive Reaction to Her Car Accident
///////////
BMI HIPHOP & R&B AWARDS IN ATLANTA GA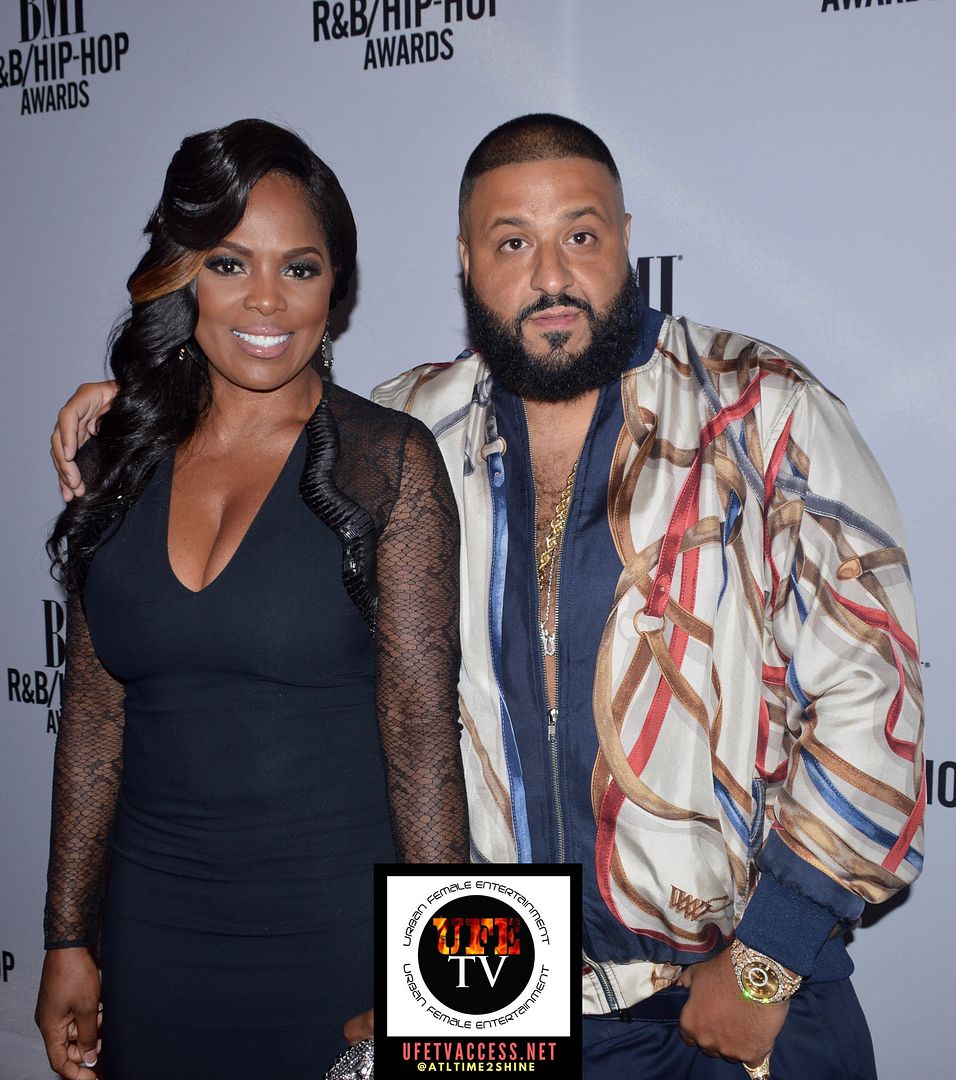 UFE-TV ACCESS was granted into the BMI HIPHOP & R&B awards, that took place at the Woodruff Arts Center in Downtown Atlanta. This was dos def a STAR-STUDDED A-List extravaganza!! VIP's came in on the red carpet, made their way down the media line, and was very willing to interview, and take advantage of all the photos ops. This was a great networking event, hosted by Decatur's own: Chris Tucker, & DJ Khaled. The head women in charge Catherine (above) did an excellent job on the invites, the structure/flow/operation on this event, and needless to say, if you were not invited, you simply missed out.
The night was dedicated to songstress and diva Toni Braxton. Her family came out to support her, as well as fellow music colleagues that also supports Toni Braxton and her music over the years.  She had an awesome career with LA. Reid & Baby face, who wrote several of her past hits to date. Hey significant other Baby was in the audience for support, and the night was EPIC, to say the least.
>>> CLICK HERE TO SEE FULL ALBUM <<<
BRONZE LENZ WOMEN LUNCHEON BRONZE CARPET
UFE-TV ACCESS was granted into the BronzeLens Film Festival. This was event was the kickoff, and the highly anticipated BronzeLens Women SuperStars Awards Luncheon was nothing short of greatness, and we were glad to be apart of such an epic event.
Now in its seventh year, BronzeLens Women SuperStars Awards Luncheon has become a coveted signature event for industry insiders, corporations and the local community, inspiring and informing women from all walks of life while serving as a platform for interactive networking. This star studded luncheon anchored BronzeLens Film Festival opening day.
Celebrated journalists Nsenga K. Burton, Ph.D., Founder & Editor-in-Chief of The Burton Wire Principal and The Burton Wire Media Group conducted the landmark interview with Cheryl Boone Isaacs, president of the Academy of Motion Picture Arts and Sciences (AMPAS). Veteran actress Margaret Avery (The Color Purple, Being Mary Jane), award-winning filmmaker Julie Dash (Daughters of the Dust), producer Nina Yang Bongiovi (Dope, Fruitvale Station) and script supervisor Dawn Gilliam (Star Wars: The Force Awakens, Star Trek Into the Darkness, The Hunger Games) will also receive top honors. Mistress of Ceremonies for this stellar event will be award-winning news journalist and producer Lisa Rayam.
CLICK HERE TO SEE FULL ALBUM
////////////
FX SCREENING FOR THE NEW SHOW "ATLANTA"
(ATLANTA) – August 2016 – Recently FX hosted the official premiere event for their new original comedy series "ATLANTA." The swanky affair was held at the Georgia Aquarium, where hundreds turned out to preview the highly-anticipated show. "ATLANTA" cast members Donald Glover (also the show's creator, executive producer, writer, director and executive music producer), Brian Tyree Henry, Lakeith Stanfield and Zazie Beetz were in attendance along with executive producers Paul Simms and Dianne McGunigle and director Hiro Murai. Additional attendees included "ATLANTA" cast members Freddie Kuguru, Candace B. Harris and Chris Greene; Jermaine Dupri, John Singleton, Kawan Prather, Chaka Zulu, Karlie Redd ("Love & Hip Hop: Atlanta"), Amber Nash ("Archer"), Pastor Troy, Scotty ATL, Adreian Payne (Minnesota Timberwolves), Steve Glover, Egypt Sherrod, DJ Fadelf, DJ Irie, Sean Mac, Freestyle Steve, DJ Dimepiece, DJ Supastar, DJ Skillz, DJ Big Greg and many more.
The evening began with a cocktail reception followed by a screening and a lavish after-party featuring music by producer Metro Boomin and DJ London Thomas.
Filmed on location in Atlanta, "ATLANTA" chronicles the lives of two cousins who must work through the Atlanta music scene in order to better their lives and the lives of their families.
"ATLANTA" premieres September 6 at 10/9c on FX.
CLICK HERE TO SEE FULL ALBUM 
http://www.fxnetworks.com/shows/atlanta/about
///////////
JIDENNA LIVE IN CONCERT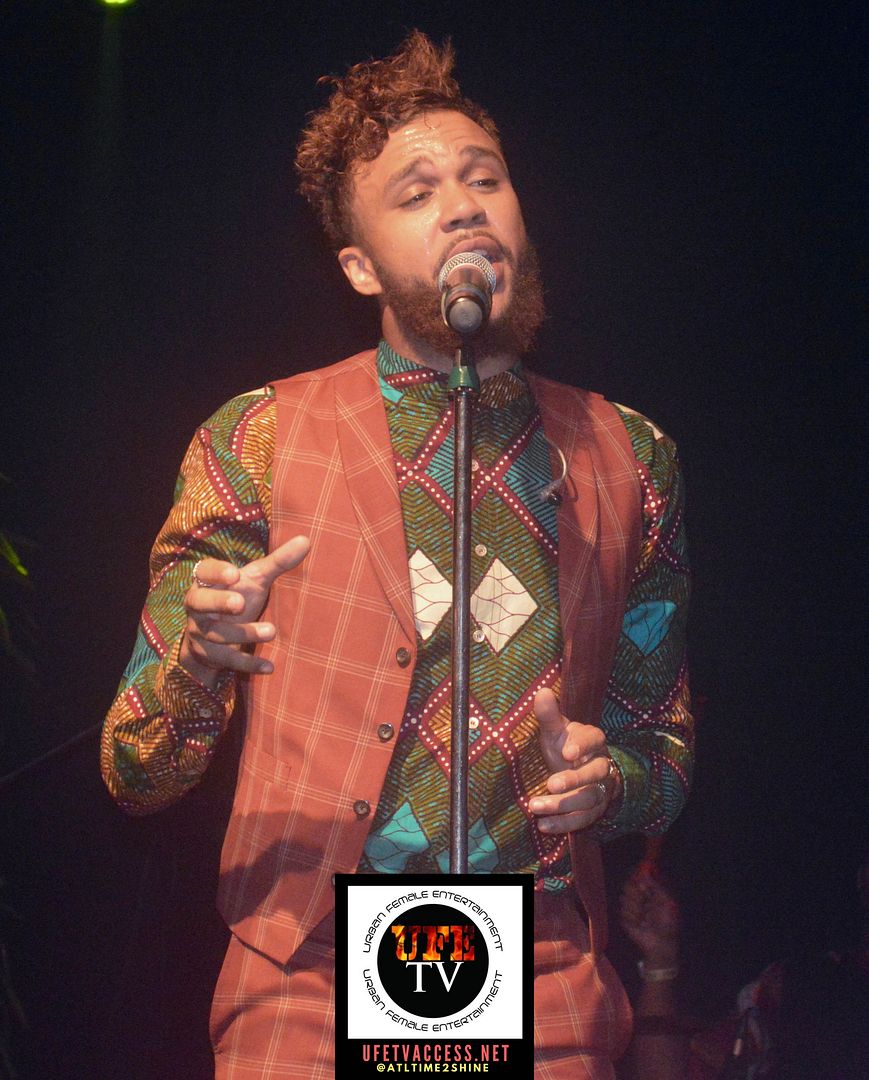 UFE-TV ACCESS was granted into the Jidenna Concert in Atlanta GA. As many fans gathered together to enjoy a special night of some feel good music. Over 400 fans/supporters were happy, as they enjoyed complimentary drinks, fellowship, & networking.
Jidenna's set was about an hour, accompanied by a live band, and the lights and cameras were flashing to say the least. Jidenna on one of his last songs he performed, "extraordinaire" he jumped into the crowd and everyone went crazy. It was a dope show to say the least.
     >>CLICK HERETO SEE THE VIDEO<<<      >>>CLICK HERETO SEE THE ALBUM<<<
//////////
YOUNG THUG PRIVATE BIRTHDAY PARTY
UFE-TV ACCESS was granted into Rapper Young Thug's private birthday porty! This was dos def a star-studded birthday party at Gallery 874, where lots of media, supporters/fans came out to help Young Thug celebrate.  In attendance was Tiny, T.I. Migos, Future, Mimi Faust,, Erica Dixon, Dice, Tracey Steele, Ed Lover and a host of others. Pretty much the "who's who" in ATLANTA was in the building, and it was for sure dope networking!
>>CLICK HERE TO SEE FULL ALBUM<<<
//////////
THE REVIVAL: R&B SHOWCASE 1 YEAR ANNIVERSARY
UFE-TV ACCESS/TIME 2 SHINE RADIO Access was granted into the 1 year anniversary of the R&B showcase: THE REVIVAL started by Bryan-Michael Cox & Mylah Music, to keep R&B alive in the atl. They had four dope female performers: Bobbi Storm, Tiffany Evans, Mylah, Dri Jackson, & Vina Mills.
Each artist performed with a live band, and it was a SHOW! We really enjoy going to shows that has a live band, it just brings the performances to life! Mylah opened the show with a Rihanna's hit song, followed by Dri, Vina Mills, Bobbi Storm, and Tiffany Evans closed out the show! Everyone had a great time, it was great networking, and were glad to be apart, and a media sponsor for the Revival's 1 year anniversary.
>>CLICK HERE TO SEE FULL ALBUM<<<  >>>CLICK HERETO SEE THE VIDEO<<<
///////////
RAE SREMMURD'S PRIVATE MEDIA DINNER
UFE-TV ACCESS was granted into the exclusive media dinner for RAE SREMMURD'S NEW ALBUM "SCREMMLIFE 2." This media dinner was for invited media outlets, where Mali always set it out on the food for the media. Media loves attending ALL private dinners thrown by Mail at Treesound Studios.
After everyone ate and drank good, the boys came out to the stage with all their friends and supporters, and they played and performed EVERY sone off the album. Everyone had a great time, and the drinks were sponsored by Hennessy. Please go out and support their new project, as these guys worked very hard, and Mike Will produced some tracks on the album as well, and he came out to support. Many A-List VIP's came out to support, as well as the "who's who" in ATL media and entertainment music industry.
>CLICK HERE TO SEE THE FULL ALBUM<<<  >>>CLICK HERETO SEE THE VIDEO<<<
////////////
PRO2CEO PARTNERS WITH PRUDENTIAL, PRESENTED THE S3
SUMMIT HOSTED BY GRAMMY AWARD WINNING ARTIST NE-YO
AND HONORED NBA LEGEND DOMINIQUE WILKINS
The Nation's Leading Business Experts Converged to Provide Increased Knowledge in Sustaining Success in Career Management, Leadership, Technology and Business Transitions
For Immediate Release- (August 2016 Atlanta), After the success of PRO2CEO's inaugural launch of the Sustaining Success Summit (S3) at the New York Stock Exchange (NYSE) in New York City, New York, PRO2CEO partnered with Prudential Financial, Inc for the 2016 installment of the S3 Summit's first national tour. S3 is a leadership summit designed to discuss and provide solutions to the challenges faced by high achieving professionals in sports, entertainment and business. Hosted by Grammy Award Winning Superstar NE-YO, the S3 Summit included a panel discussion with leading business experts, as well as current and former athletes, artists, entrepreneurs and executives. The panel shared insights about sustaining success in career management, leadership, technology, social enterprise and business creation.
PRO2CEO provides solutions to the challenges faced by high achieving professionals in sports, entertainment and business. The venture is the brainchild of CEO Kevin Carr and partners Keith Carr and Tirrell Whittley, who have separately established successful careers in their respective industries. Kevin Carr is the former Vice President of Social Responsibility and Player Programs for the NBA, while Keith Carr is the owner of Florida based Forefront Front Consulting and Tirrell Whittley is the CEO and Principal of Liquid Soul Media.
"Our partnership with Prudential allows us to provide tools that our participants and guests can benefit from when dealing with career and life transitions," explains Tirrell Whittley. Prudential has helped individuals and institutional customers achieve financial security and economic success, which are core values for PRO2CEO."
"The transition from the court or field into the boardroom can be personally, professionally and financially complex," said Dorinda Walker, vice president,
Multicultural Marketing for Prudential's U.S. Businesses. "We are excited to partner with PRO2CEO to deliver our expertise to assist this elite group with their long-term financial solutions."
The night concluded with former nine-time NBA All Star and current Vice President of Basketball Operations of the Atlanta Hawks, Dominique Wilkins being honored with the PRO2CEO Career Crossover Award, which is a first of its kind award that recognizes successful career transition.
"We were honored and excited to present Mr. Dominique Wilkins with the PRO2CEO Career Crossover Award for his successful career transition from sports to the fields of business and social responsibility," states Kevin Carr, CEO of PRO2CEO. "He truly exemplifies a high level individual who is multi-dimensional and who is known for making an impact in one field and then being able to amplify that success across multiple fields. Having NE-YO who has also made successful transitions in entertainment and business present Mr. Wilkins with the award was a highlight of the evening. "
The event took place at The College Football Hall of Fame and featured distinguished key note speakers Kelly Loeffler, SVP, Intercontinental Exchange and Co-Owner WNBA, Atlanta Dream and John T. Grant, Executive Director of ESPN's Celebration Bowl.
Moderated by Emmy Award winning anchor and investigative reporter Karyn Greer, the panel featured notables Kris Benson, former number-one MLB Draft Pick and current CEO of Superior Business Management; , Dr. Marshall Shepherd, former NASA Scientist, Meteorologist, Professor at the University of Georgia, TV host and Author;  Kim Batten, former World/American Record Holder in the 400 hurdles and current CEO of Body by Batten Sports and Fitness; and Joseph D. Anderson III,  Director, Advanced Planning and Solutions for Prudential Annuities.
For more information on PRO2CEO: www.pro2ceo.com or info@pro2ceo.com.
Follow PRO2CCEO on Facebook, Twitter and Instagram:@pro2ceo
For media inquiries contact:
IGN PR
Ronnika Ann
///////////
ATL LIVE IN THE PARK
UFE-TV ACCESS was granted into ATL LIVE IN THE PARK created by Shanti Das and Marlon Nichols. They presented their 5th annual all white party at the August edition of ATL Live on the Park- this was our 3rd year attending, and it was dope! This took place at the Park Tavern, the evening included performances by house band Quinn and Jukebox, emerging talent Bluff City and Tulani, the incomparable Dionne (formerly known as Dionne Farris) and a DJ set by E-Clazz. The August edition was sponsored by Gentleman Jack, Pepsi, ChooseATL, MAJIC 107.5 and Boom 102.9.- Dope networking!
>>CLICK HERETO SEE FULL ALBUM<<<
///////////
ICONIC NIGHTS
UFE-TV/TIME 2 SHINE RADIO ACCESS was granted into iconic nights! A monthly event presented by ICON STUDIOS c/o Ian Burke. THIS TOOK PLACE AT BQU LOUNGE. If you are unfamiliar with iconic nights, it's a dope event when independent artist hit the stage with a live band, and it's mostly singers and they do their thang! It's always a dope experience, and dope venue. As a media sponsor of the monthly event, we will continue to support this event, and encourage you to do the same.
The performers included Felix, Nisan Joseph, J Middlebrows, Jazziest Bee, hosted by Bella Rozay, with special guest speaker Kalel the King, CEO OF LOUD N KLEAR.
>>CLICK HERETO SEE FUL ALBUM<<<
//////////
BE ON THE LOOK OUT FOR THE WEDDING SHOW 2017
//////////
"I AM HOMICIDE" RENEWED FOR SECOND
SEASON ON INVESTIGATION DISCOVERY
(SILVER SPRING, MD.) – AUGUST 2016 – Investigation Discovery, the leading destination for true crime programming, announced today that it will greenlight a sophomore season of its hit series I AM HOMICIDE, following former homicide detective Garry McFadden. Det. McFadden is an officer unlike any other. He fully immerses himself on every street corner to protect and serve the community he holds dear.  Det. McFadden uses his street smarts and, most importantly, his connection with the citizens of Charlotte Mecklenburg County that he has fostered for nearly three decades. His dedication to the pursuit of justice is equally as important as the lives of the families he has vowed to protect as if they were his own. I AM HOMICIDE will debut during 2Q of 2017 only on Investigation Discovery.
During each one-hour episode, McFadden showcases his unorthodox methods to explain how he solved the most precarious cases of his career. He'll go anywhere, talk to anyone, with backup or not. With more than a 90-percent success rate with the investigations he pursues, he puts it all on the line to solve the crime – and it's worked for more than 700 cases. This unique look at justice shows McFadden's fiery passion; all the while he's wearing the best suits in town. And, after thirty-five years on the force, he shows no signs of slowing down.
"Garry McFadden has a tenacious spirit with the personality to match, and our audiences who tuned in each and every week agree," says Jane Latman SVP of Development for Investigation Discovery. "Given the turmoil between those who are tasked with serving and protecting and frustrated community members, Garry is a true example of that unifying voice so desperately needed in our nation today."
I AM HOMICIDE is produced for Investigation Discovery by Blackfin. Executive producers for Blackfin are Geno McDermott, Alexa Conway and Patrick Conway. For Investigation Discovery, Diana Sperrazza is senior executive producer, Sara Kozak is senior vice president of production, Kevin Bennett is general manager, and Henry Schleiff is Group President of Investigation Discovery, American Heroes Channel and Destination America.
//////////
DOZENS GATHER FOR "A CALL FOR
ACTION" TO END GUN VIOLENCE AMONG
ATLANTA YOUTH
Many members of the community gather for a group forum discussing gun violence at Gocha Salon in Atlanta, GA.
Photo Credit: James Pray
Last week, a group of concerned citizens along with TV personalities Dr. Heavenly and Gocha Hawkins gathered at Gocha Salon to strategize solutions to the problem of gun violence among our youth. Attendees included Sergeant Archie Ezell and Investigator C.J. Murphy from the Atlanta Police Department, 
Just Think 2wice
 organizer Shayna Fields, author/speaker DJ Fadelf, TV personality Beautii J, actress Jasmine Burke, TV personality Momma Dee, and the parents of Jahlah Branch, the 17-year-old who was fatally shot at a house party in Gwinnett County while shielding others.
Guests were passionate about the topic and voiced their opinions about what is needed: intervention at schools, mental health counseling, stricter gun laws, youth mentoring, etc.Ultimately, the group decided on a four-pronged approach including mentoring, community outreach, messaging and research.
//////////
LETOYA LUCKETT, ASHLEY BIDEN, ROTIMI,
LANCE GROSS & MORE ATTEND THE 14TH ANNUAL
DUFFY'S HOPE CELEBRITY BASKETBALL GAME
LeToya Luckett, Ashley Biden, PNB Rock, Rotimi, Lance Gross & More Attend the 14th Annual Duffy's Hope Celebrity Basketball Game
RECENTLY- Delaware-based non-profit Duffy's Hope, founded by former Harlem Globetrotter Allen "Duffy" Samuels, presented its 14th Annual Celebrity Basketball Game in the Bob Carpenter Center at the University of Delaware. Fans and supporters enjoyed a fun-filled evening of friendly competition between celebrities, local community leaders and former basketball players. Celebrities players and honorary coaches were Atlantic Music singer/songwriter and Philadelphia native PNB Rock, actress and recording artist LeToya Luckett, award-winning actor Lance Gross, television personality Tami Roman, her daughter and recording artist Jazz Anderson, actor of hit show "Power" and recording artist Rotimi, Harlem Globetrotter Tammy Brawner, award-winning teen sports star Mo'Ne Davis, media personality Quincy "Q Deezy" Harris, actor Wesley Jonathan, actor on hit Disney Channel show "KC Undercover" Kamil McFadden and WNBA Chicago Sky Forward Tamera Young.
Prior to tip-off, VIP ticket holders were able to experience a private celebrity meet and greet receiving autographed paraphernalia and exclusive selfies with the celebrity guests. Throughout the game local dance troupes performed center court, Jazz Anderson performed for the crowd, PNB Rock addressed guests exciting to see him in attendance and host Fred Green entertained the crowd. One of the main highlights of halftime specifically was the presentation of the annual Duffy's Hope Hometown Heroes. These select group of individuals were born in Delaware and have amassed success in their respective fields. This year's Hometown Heroes were: Real Estate Entrepreneur DJ Wootson, Army Veteran Arlinda Adderly, Style Consultant and Business Owner Michael Hill and Vice President Joe Biden's daughter and Executive Director of the Delaware Center for Justice Ashley Biden.
After a competitive game the Gold team, led by Coach Lance Gross took home the 2016 win by two points!
Sponsors of the event included the Delaware Prevention Coalition (DPC), DoubleTree Hotel, Moneyball Sportswear, Villa, United Way, Wilmington College and videography team SkyVents, LLC/Vivid Marketing Group.
For more information on Duffy's Hope, Inc. visit www.duffyshopeinc.org and get connected on Facebook "Duffy's Hope" and Instagram at @DuffysHope
View Some Event Photos Below. Photo Credit under the picture.
Gallery Link For All Photos: CLICK HERE
///////////
PASTOR JOHN GRAY JOINS OWN'S POPULAR SATURDAY NIGHT LINEUP WITH NEW
DOCU-SERIES 'THE BOOK OF JOHN' (WORKING TITLE)
OWN RENEWS POPULAR SATURDAY NIGHT DOCU-SERIES 'FOR PEETE'S SAKE' AND ORDERS ADDITIONAL EPISODES OF 'WELCOME TO SWEETIE PIE'S
(LOS ANGLES) – AUGUST  2016 – OWN: Oprah Winfrey Network announced today it has given an eight-episode series order to "The Book of John" (working title) from Leftfield Pictures, a weekly one-hour dramedy docu-series featuring the life of John Gray, associate pastor at Joel Osteen's world-famous Lakewood Church in Houston, Texas. The series will join the network's popular Saturday night programming lineup this spring.
The network also announced it has renewed popular Saturday night docu-series "For Peete's Sake," from Tremendous! Entertainment featuring actress Holly Robinson Peeteand her husband, former NFL quarterback Rodney Peete, for eight additional episodes and has ordered from Pilgrim Media Group 13 additional episodes of "Welcome to Sweetie Pie's," the hit series and two-time NAACP Image Award winner centered on restaurant owner Miss Robbie Montgomery and her family.
"Pastor Gray's unique blend of humor and heart will make for a great series," said Erik Logan, president, OWN."  "We are excited for him to join our Saturday night family and thrilled to order new episodes from the Peetes and Sweetie Pie's."
OWN is consistently a top network for African-American women on Saturday night.  "Welcome to Sweetie Pie's" is the most-watched docu-series in OWN history and during its most recent season was Saturday night's #1 original cable series among African-American women.  During its first season "For Peete's Sake" was Saturday night's #1 original cable series among African-American women.
                                                           About "The Book of John" (working title)
"The Book of John" (working title), is a dramedy docu-series featuring the life of John Gray, associate pastor at Joel Osteen's world-famous Lakewood Church in Houston, Texas.  Known for his loud, hilarious, unconventional and gravitating ways, Gray has traveled the world utilizing his gifts of music, comedy and preaching to help bring people together from all walks of life and share the Gospel in his unique and uncompromising way.  In the new series Gray will give viewers intimate access into his home life and world renowned ministry as he helps people in his community overcome life challenges, while facing his own relatable struggles as a husband and father. The series is produced by Leftfield Pictures.  Executive producers are David George, Jordana Hochman and Joe Weinstock from Leftfield Pictures, with Rich Wilkerson and Jason Kennedy serving as consulting producers.
                                                                          About "For Peete's Sake"
Holly Robinson Peete and Rodney Peete were two of the brightest stars in their fields in the 80's and 90's. Holly lit up the small screen from an early age with starring roles in "21 Jump Street" and "Hangin' With Mr. Cooper," and her husband and NFL quarterback, Rodney Peete, dominated the league for 16 years. "For Peete's Sake" takes a comedic, yet intimate look at the hectic lives of the Peetes as they attempt to balance raising their four kids, running a charity (the HollyRod Foundation) and spending time with Holly's über-manager mother Dolores, who at 80 years young is still wheeling and dealing. Whether they're setting up for their next big fundraiser, coaching their kids into lives of their own, or just trying to keep that special spark alive in their marriage, there's never a dull moment with the Peetes.  "For Peete's Sake" is produced for OWN by Tremendous! Entertainment. Executive producers are Colleen Needles Steward and Shannon Keenan Demers from Tremendous! Entertainment as well as John Ferriter, Kyell Thomas, Holly Robinson Peete and Rodney Peete.
                                                                    About "Welcome to Sweetie Pie's"
When Robbie Montgomery's lung collapsed, the 1960s backup singer and former Ikette had to hustle to keep her family afloat, so she whipped out her mother's recipes and turned her second love, cooking, into a soul food empire. Today, with five locations and counting across St. Louis and Los Angeles, Miss Robbie, along with her son, Tim, are hoping to bring their brand to the masses!  The docu-series follows the fun-loving, musical Montgomery family through its highs and lows as they work to expand their culinary dynasty. "Welcome to Sweetie Pie's" is produced by Pilgrim Media Group.  Executive producers are Craig Piligian, Melodie Calvert, Jeff Keane, Tim Norman and Robbie Montgomery.
///////////
SHAUN ROBINSON'S "S.H.A.U.N. FOUNDATION" FOR GIRLS JOINS FORCES
WITH FORD TO HOST HUMAN TRAFFICKING PREVENTION PANEL
//////////
JERMAINE DUPRI HOSTS "THE RAP GAME"
SEASON 2 PREMIERE PARTY IN ATL
(ATLANTA) – July 2016 – Recently, Lifetime and V103 hosted a viewing party at Suite Food Lounge for the premiere of the second season of its unscripted series "The Rap Game." Executive producer Jermaine Dupri was on hand to celebrate the show's debut with over 200 local VIPs including, producer Irv Gotti, Zane (rapper),  Algebra Blessett (singer), Erica Dixon ("Love & Hip Hop"), Mishon (singer), music group Final Draft (music group), Ms. Juicy ("Little Women Atlanta"), Gary Hayes ("Rickey Smiley Morning Show"), Egypt Sherrod(HG tv), DJ Fadelf, Lovie ("Greenleaf"), hip hop group 2 Crucial, musical trio NLA, rapper Kap-G ("DOPE"), singer Brandi Williams ("Blaque"), Shay Johnson ("Love & Hip Hop"), David Dees ("Dating Naked"), Diallo Thompson ("Barbershop 3") and more. Guests danced to sounds by DJ Peanut. V103's Greg Street conducted a live broadcast leading up the show's premiere.
"The Rap Game" – airing Fridays at 10/9c on Lifetime – will give five emerging young hip hop artists, ages 12 to 16, the opportunity to rhyme and flow with Dupri as he searches for the next big name in hip hop. For more information on "The Rap Game" (co-executive produced by Queen Latifah), visit: http://www.mylifetime.com/shows/the-rap-game
CLICK HERE TO SEE FULL ALBUM- Photo Credit: Marcus Ingram
///////////
TV ONE'S HIT SERIES "RICKEY SMILEY FOR REAL"
GETS THIRD SEASON PICK-UP
(NEW YORK, NY) – July 2016 – TV One today announced the third season renewal of the heartwarming comedic docu-series Rickey Smiley For Real.  The third season will return with even stronger bonds and bigger laughs, as comic and radio personality Rickey Smiley continues to strive to achieve his quest for domination of the entertainment industry.  In the second season, which debuted in May, viewers have watched Smileyjourney through a wild ride, ranging from his parental style being put to the test to fun family vacations to an epic DJ battle with a friendly rival morning radio show. Rickey Smiley For Real continues to post double digit gains, and is currently outperforming its first season across all total and key Black demos.
"The consistent growth of Rickey Smiley For Real demonstrates the strong connection our viewers have with Rickey's lovable family and laughable team," said D'Angela Proctor, Head of Original Programming and Production for TV One. "Over two seasons, new and devoted fans have watched as the cast takes great strides in their personal lives and we look forward to watching as the cast exhibits their commitment to the community as well."
"Although I am happy about the renewal for Season 3 of my show; it's very difficult for me to celebrate as I sit here and watch the funerals of Philander Castile and Alton Sterling," remarked Smiley. "I yearn for our country to be solid and to embrace our differences and to understand our differing communities and history.  We have too many others in the world trying to destroy what our nation, on the pain and suffering of our own people, has built.  I assure you that police violence will be a topic addressed in Season 3 as I feel compelled to use my platform to make change in this country for the good of all our citizens.  I'm thankful my show is doing well, but our nation, especially black America, is grieving at this time."
Infusing his brand of comedy into every situation, Rickey Smiley For Real, also introduces viewers to his four children – sons Brandon and Malik and daughters D'Essence and Aaryn– as well as his extended family of co-workers, colleagues and friends – his nephew Craig, live-in assistant Miss Pat, personal assistant Angie, business consultant Bruce Demps, childhood friend and family lawyer Nakita Blocton, radio co-hosts Da Brat, Gary With Da Tea, Headkrack, Rock T and Juicy, and radio show producers Beyonce and Hollywood.
As a much-loved comedian, television host of Dish Nation, and top-rated nationally syndicated radio personality of The Rickey Smiley Morning Show, Smiley rose to superstardom after igniting his 25-year career serving as opening act for industry titans such as Steve Harvey, George Wallace and Carl Strong. Throughout his career trajectory, Smiley has been one of the industry's most towering forces in building an impressive empire that has landed him preeminent roles on radio, television, film and on-stage performances. For more information on Smiley's personal and professional background, please visit: 
http://therealrickeysmiley.com/
.
For more information about Rickey Smiley For Real and Rickey Smiley, visit 
www.tvone.tv
.  Viewers can also join the conversation by connecting via social media on 
Twitter
, 
Instagram
, 
Facebook
 and 
Periscope
 (@tvonetv) using the hashtag #RickeySmileyForRealand catch clips and promos on TV One's 
YouTube Channel.
Rickey Smiley For Real is produced by Bobbcat Films for TV One with Rickey Smiley and Roger M. Bobb as executive producers and Angi Bones as co-executive producer. For TV One, Lamar Chase is executive-in-charge of production, Robyn Greene Arrington is vice president of original programming and production, and D'Angela Proctor is head of original programming and production.
ABOUT TV ONE
Launched in January 2004, TV One (
www.tvone.tv
) serves 57 million households, offering a broad range of real-life and entertainment-focused original programming, classic series, movies and music designed to entertain and inform a diverse audience of adult Black viewers. The network is the exclusive home of NewsOne Now, the only live daily news program targeting Black viewers. In December 2008, the company launched TV One High Def, which now serves 14 million households. TV One is solely owned by Radio One [NASDAQ: ROIA and ROIAK, 
www.radio-one.com
], the largest radio company that primarily targets Black and urban listeners.
///////////
NEW MOTION POSTER FROM KUBO AND THE TWO STRINGS
Prepare for Kubo's epic quest with an all-new motion poster.
Take a sneak peek at the magical adventure by watching a recently released clip that showcases the bravery of Beetle, voiced by Matthew McConaughey.
Kubo's quest begins nationwide August 19, 2016 from animation studio LAIKA and Focus Features.
For additional materials, please download here:
Worlds Art I Teaser Art I Character Posters I Photography
Synopsis:
Kubo and the Two Strings is an epic action-adventure set in a fantastical Japan from acclaimed animation studio LAIKA. Clever, kindhearted Kubo (voiced by Art Parkinson of "Game of Thrones") ekes out a humble living, telling stories to the people of his seaside town including Hosato (George Takei), Hashi (Cary-Hiroyuki Tagawa), and Kameyo (Academy Award nominee Brenda Vaccaro). But his relatively quiet existence is shattered when he accidentally summons a spirit from his past which storms down from the heavens to enforce an age-old vendetta. Now on the run, Kubo joins forces with Monkey (Academy Award winner Charlize Theron) and Beetle (Academy Award winner Matthew McConaughey), and sets out on a thrilling quest to save his family and solve the mystery of his fallen father, the greatest samurai warrior the world has ever known. With the help of his shamisen – a magical musical instrument – Kubo must battle gods and monsters, including the vengeful Moon King (Academy Award nominee Ralph Fiennes) and the evil twin Sisters (Academy Award nominee Rooney Mara), to unlock the secret of his legacy, reunite his family, and fulfill his heroic destiny.
Director: Travis Knight
Writers: Marc Haimes and Chris Butler ("ParaNorman")
Voice Cast: Charlize Theron, Art Parkinson, Ralph Fiennes, George Takei, Cary-Hiroyuki Tagawa, Brenda Vaccaro, Rooney Mara, and Matthew McConaughey
For more information, please follow us on social:
FACEBOOK I TWITTER I INSTAGRAM
#KuboMovie
///////////
"CUTTING IT: IN THE ATL" CAST ATTEND SEASON 2 PRESS DINNER
(ATLANTA) – July  2016 – RECENTLY- UFE-TV ACCESS was granted to attend this wonderful extravaganza! Key Atlanta media gathered at Del Frisco's Grille to dine with the cast of WE tv's "Cutting It: In the ATL" and preview the new season of the hit series.
Upon arrival, guests were met with cocktails and delicious appetizers on the patio bar. Afterwards, a three-course dinner was served, as WE tv head of programming Lauren Gellert introduced a teaser of their upcoming show "Jim & Chrissy: Vow or Never" followed by the full Season 2 Episode 1 of "Cutting It: In the ATL."
Cast members Maja Sly, Beautii J,Dedra Allen, MushiyaTshikuka, Lakenya Morris along with newcomers Patricia Thompson, Tre Stylez and Stephen Webster were on hand for a feisty post-screening Q&A. The evening ended with one-on-one interviews and delicious desserts.
CLICK HERE TO VIEW FULL ALBUM- Photos: Chris Mitchell
//////////
AMBER RILEY, ELLE VARNER, KAREN CIVIL & MAJOR
ATTEND WNBA SPARKS GAME
Recently- The WNBA'sL.A. Sparks invited mega-producer Harmony Samuels' new artist MAJOR. and Amber Riley ("GLEE") to sing their latest single/anthem "Change Right Now" in response to the recent tragedies that have taken place. (i.e: Alton Sterling, Philander Castile, Orlando PULSE). The WNBA's L.A. Sparks took on the Washington Mystics at the Staples Center, winning 93-82. Listen to "#ChangeRightNow" at https://soundcloud.com/nowthatsmajor/changerightnow. Other special invited guests to the game included: singer Elle Varner, Karen Civil and actor Marcus Scribner ("Blackish").
CLICK HERE TO SEE FULL ALBUM
Photo Credit: L.A. Sparks and Leon Bennet
///////////
"QUEEN SUGAR" SCREENING AT ESSENCE FEST
NEW ORLEANS) – July 2016 – OWN: The Oprah Winfrey Network along with Warner Horizon TV and award-winning filmmaker Ava DuVernay hosted an intimate screening of the much-anticipated original drama series "Queen Sugar" for a select crowd of VIPs during the 2016 Essence Festival. Cast members Rutina Wesley, Dawn-Lyen Gardner, Kofi Siriboe, Omar Dorsey, Tina Lifford, Dondre Whitfield and Nicholas Ashe were on hand to greet friends and family and participate in post-screening Q&A.
Attendees included Common (recording artist), Janelle Monae (actress, recording artist), Omari Hardwick ("Power"), Lynn Whitfield("Greenleaf"), Michelle Williams (recording artist), Lisa Price (founder, Carol's Daughter), Ariel Foxman (editor-in-chief, In Style), Linda Spradley Dunn (Odyssey Media), Michaela Angela Davis (BET), Tai Beauchamp (style expert, tv personality), Demetria Lucas (author/editor), Amber Payne (NBC BLK) and more.
"Queen Sugar" will debut as a two-night event on Tuesday, September 6 and Wednesday, September 7 at 10PM ET/PT on OWN. The series will regularly air Wednesday nights at 10PM ET/PT for the remainder of its 13-episode first season.
CLICK HERE: TO SEE FULL ALBUM
Photos Courtesy of OWN: Oprah Winfrey Network / Photographer: Mariana Sheppard
//////////
OUR JULY 4TH WEEKEND IN NEW ORLEANS
UFE-TV & TIME 2 SHINE RADIO ACCESS was granted to attend the star-studded cocktail reception for OWN'S upcoming show "Queen Sugar." We had the best time networking, and took advantage of photo ops in the process. S/o to 135th Agency for putting together this epic event during Essence Festival.
OWN: The Oprah Winfrey Network continued its "Queen Sugar" Essence Festival takeover with a Q&A on the festival mainstage — moderated by Essence entertainment director Cori Murray — featuring the cast and show creator Ava DuVernay; an inspiring keynote speech by "Queen Sugar" executive producer Oprah Winfrey; and a culminating cocktail reception at Legacy Kitchen, where over 200 industry insiders and tv personalities celebrated the new series.
"Queen Sugar" cast members Rutina Wesley, Dawn-Lyen Gardner, Kofi Siriboe, Omar Dorsey, Tina Lifford, Dondre Whitfield, Nicholas Ashe and Bianca Lawson graced the red carpet at the reception, followed by DuVernay, Gayle King and Ms. Winfrey herself. Additional attendees included: Lynn Whitfield ("Greenleaf"), Tina Knowles Lawson, Richard Lawson, "The Real" hosts Adrienne Bailon, Loni Love and Jeannie Mai; singer Lalah Hathaway; "Love Thy Neighbor" cast Patrice Lovely and Darmirra Brunson; "Survivor's Remorse" cast Tichina Arnold, Jessie T. Usher,  Erica Ash and Allen Maldonado; "POWER" cast Lela Loren and Joseph Sikora; "Real Housewives of Atlanta" cast Kandi Burruss and Todd Tucker; broadcast journalist/producer Soledad O'Brien, Bozoma Saint John (Head of Global Consumer Marketing, Apple Music & iTunes); Mona Scott-Young (Monami Entertainment); Stevie J ("Love & Hip Hop: Atlanta"); "Married to Medicine" cast Dr. Heavenly, Mariah Huq and Lisa Nicole Cloud; Gocha Hawkins ("LA Hair"), Tameka Foster, American Idol's La'Porsha Renae and so many more.
"Queen Sugar" will debut as a two-night event on Tuesday, September 6 and Wednesday, September 7 at 10PM ET/PT on OWN. The series will regularly air Wednesday nights at 10PM ET/PT for the remainder of its 13-episode first season.
>Click Here to See Full Album <<
///////////
OUR NEXT STOP:
STARS & STRIKES
UFE-TV MEDIA & TIME 2 SHINE RADIO ACCESS was granted into Aly Media's event Stars & strikes. This epic event was hosted by Le Sanctuary Book club and a few celebrity friends. There were complimentry drinks and food for invited VIP guest in attendance. There was good networking throughout the event, with various vendors in attendance as well. We were glad to attend.
>Click Here to See full album <<
///////////
OUR NEXT STOP
NOLA CONVENTION CENTER
The convention center in NOLA is where thousands of women and families attended from July 1-3, 2016. This place was packed wall-to-wall, and the sponsor and venders were racking up. There were tons of free giveaways, money machines, dance contest, panels, free gift bags, mini-concerts from various talent, and overall it was just an awesome time. The one thing that keeps us going back to Essence Fest is the networking opportunities, the talent, the opportunities provided, the concerts at the super dome, and bourbon street. This was out 4th year attending and we clearly plan on coming back every ear.
Click Here TO See Full Album<<
///////////
OUR NEXT STOP
BELIEVE BY MICHELLE WILLIAMS BRUNCH
UFE-TV MEDIA & TIME 2 SHINE RADIO ACCESS was granted into the "Believe" by Michelle Williams event during Essence Festival. We had plenty of photo ops, and this photo was all guest invited to this private event. The food was awesome, and all the ladies had the opportunity to network, and take photos with Michelle Williams. This is her new Bed-line coming to bedroom near you! Make sure y'all check it out and support Michelle Williams in her endeavors.
Click Here TO See Full Album<<
TONI BRAXTON, WENDY RAQUEL ROBINSON AND CHARLES
TILLMAN AMONG THOSE HONORED AT 13TH ANNUAL
MCDONALD'S 365BLACK AWARDS IN NEW ORLEANS
Photos: CLICK HERE
Photo Credit: Soul Brother
Hosted by actor Lance Gross and actress/singer Amber Riley, the star-studded event included musical performances by the Braxton Sisters, Kelly Price, Eric Benet, Chrisette Michele, Anthony Hamilton and more.
For Media:
See more photos from the 13th annual McDonald's 365Black Awards here. Password: essence
Talent headshots and bios are here.
NEW ORLEANS — (July 1, 2016) — A number of notable celebrities, community leaders and entertainers descended on the city of New Orleans once again to attend the 13th Annual McDonald's 365Black Awards, held today at the New Orleans Theater in the Ernest N. Morial Convention Center. They were joined by spectators who converged to salute this year's recipients of the distinguished awards, including Grammy Award-winning artist Toni Braxton; football cornerback Charles Tillman; award-winning actress Wendy Raquel Robinson; educator and historian Lonnie Bunch; and McDonald's owner/operatorLarry Triplett. Additionally, teen philanthropist Lauren Seroyer and teen social-entrepreneur Donovan Smith were recognized alongside this lineup with the third McDonald's 365Black Community Choice Youth Award, facilitated by Thurgood Marshall College Fund.
McDonald's 365Black Awards are given annually to salute outstanding individuals who are committed to making positive contributions that strengthen the African-American community. The program launched in 2003 as an extension of the company's 365Black platform, created to celebrate the pride, heritage and achievements of African-Americans year-round. Held in conjunction with ESSENCE Festival™presented by Coca-Cola®, the event was hosted by actor Lance Gross and actress/singer Amber Riley.
Singing siblings and reality television co-stars The Braxton Sisters performed a show-stopping tribute to their sister, Lifetime Achievement honoree, Toni Braxton. Vocal powerhouse Kelly Price, along with recording artists Kenny Lattimore,V. Bozeman and Eric Benet joined the sisters in the esteemed accolade to Toni. Anthony Hamilton and the Hamiltones, Chrisette Michele, Ro James and Canton Jonesled the other crowd-moving performances at the awards.
Actresses Sheryl Lee Ralph, Ta'Rhonda Jones, Erica Ash and Gabrielle Dennis, along with actors Cornelius Smith Jr., Ronreaco Lee and Jay Ellis, were among this year's presenters. Other celebrities in attendance included recording artists Jordin Sparks, Avery Wilson and Guordan Banks, as well as music producer Sean Garrett and comedian/philanthropist Ricky Smith.
Actor, comedian and popular internet personality King Bach brought his large social media following along to the event, posting photos from the signature gold carpet prior to the ceremony.
"We salute this year's honorees for all of their achievements and for positively contributing to their communities," said William Rhodes, McDonald's U.S. marketing director. "It is important to acknowledge people who are making a real difference. We at McDonald's are proud to be able to honor this group with this form of recognition. We hope it inspires them and others to continue to make positive impact."
Those who missed the live awards ceremony can share in the experience by watching the broadcast on BET® Networks and CENTRIC later this summer. Additionally, consumers can follow @365Black on Twitter for commentary on the awards and join the conversation using #365BlackAwards.
About McDonald's
McDonald's USA, LLC, serves a variety of menu options made with quality ingredients to more than 27 million customers every day. Nearly 90 percent of McDonald's 14,000 U.S. restaurants are independently owned and operated by businessmen and women. Customers can now log online for free at approximately 11,500 participating Wi-Fi enabled McDonald's U.S. restaurants. For more information, visit www.mcdonalds.com, or follow us on Twitter @McDonalds and Facebook www.facebook.com/mcdonalds. To learn more about the 365Black initiative, visit www.365Black.com and follow @365Black on Twitter.
About BET Networks:
BET Networks, a subsidiary of Viacom Inc. (NASDAQ: VIA, VIAB), is the nation's leading provider of quality entertainment, music, news and public affairs television programming for the African-American audience. The primary BET channel reaches more than 90 million households and can be seen in the United States, Canada, the Caribbean, the United Kingdom and sub-Saharan Africa. BET is the dominant African-American consumer brand with a diverse group of business extensions: BET.com, a leading Internet destination for Black entertainment, music, culture, and news; CENTRIC, a 24-hour entertainment network targeting the 25- to 54-year-old African-American audience; BET Digital Networks – BET Gospel and BET Hip Hop, attractive alternatives for cutting-edge entertainment tastes; BET Home Entertainment, a collection of BET-branded offerings for the home environment including DVDs and video-on-demand; BET Event Productions, a full-scale event management and production company with festivals and live events spanning the globe; BET operates in the United Kingdom and oversees the extension of BET network programming for global distribution.
///////////
AUTHOR RICHARD BYRD
Photo Courtesy: RL Byrd
Atlanta Architect/Author, R.L. Byrd returns with continued discussions of love and life in his newest release Black Coffee.
Black Coffee introduces the readers to six men,The Brothers Forum, to offer female readers a rare peak into the psyche of their male counterparts. Black Coffee also wakes up social advocacy by delving into discussion of pressing issues that affect black men including Homicide, Suicide, Unemployment and HIV.  With a raw and authentic voice, R.L. Byrd journeys into the black male's perspective of challenges in love and life, unveiling truths to the great mystery of why men act and respond in ways that women are often unable to understand.
5 things women will learn about men from in Black Coffee:
Good (and bad) men come in all complexions, sizes & walks of life; sometimes you have to peel back the layers to find him.
Men can be strong on the outside, but quietly suffering on the inside. (When your man doesn't talk to you.)
Men deal with trust issues (just like women) that can wreak havoc on a relationship.
Sometimes it's difficult for men, who are hurt and betrayed, to get over their feelings and move forward.
For some, social issues hinder finding, establishing, and maintaining a healthy relationship.
For more information on R.L. Byrd's catalogue of books visit www.RichardLeonByrd.com
Atlanta Architect Raises Advocacy for Young Black Males
Atlanta Architect, R.L. Byrd is utilizing his passion for writing to provide a voice for the African-American male's multifaceted perspective. In his newest release, Black Coffee, the characters break their silence on some of the most pressing social issues challenging today's black males: Disproportionate homicide rates, unintentional injuries, suicide, HIV/AIDS, disparities in employment and graduation rates, all while engrossing readers with their intricate life tales and relationships.  As an extension of his book, he's launched Project H.U.S.H. to encourage dialogue on the top issues affecting black males in the U.S., (Homicide, Unemployment, Suicide & HIV) and has also become a 2016 board member for the Boys 2 Men non-profit initiative in Atlanta GA. Visit www.RichardLeonByrd.com to learn more about his advocacy efforts or connect with him through social media @Author_RLByrd
media inquiries: IGNpublicrelations@gmail.com
//////////
THE FUED BETWEEN FUTURE AND CIARA
photo red: boom box
Here we go again… Ciara confirmed that she filed a defamation lawsuit against Future, and requested full custody of Baby Future, but the judge ruled for joint custody. Despite the decision, Ciara is still moving forward with the defamation suit. WOW! She's not giving up! Although Ciara is moving forward, it hasn't stopped Future from talking about the situation during interviews.
In a recent interview with "Rolling Stone," Future opens up about the lawsuit Ciara filed against him and how stressful the situation has been:
The battle looms large in Future's mind. As he steers his black Ferrari along a freeway one afternoon, a blunt in his left hand, he lets out a weird, extended half-groan, half-laugh – it lasts maybe 15 seconds – when I remind him we're doing his first interview since Ciara's suit. "I can't deal with it," he says, eyes hidden by reflector shades. "I can't even think about it. I never imagined my life would be like that: 'I'm going to sue you and take away from you.'" The studio, then, becomes a place to hide, too: "I don't know how to deal with something like that," he says. "All I know is record, record, record, record."
A source close to Ciara accused Future of wishing failure upon her, but he denies that. "I would never wish that," he says. "Her being successful, her being happy, helps me." He starts addressing her directly. "I'm attached to you. If you're happy, I'm happy. You're connected for life. I don't want you to go through this sh*t and for it to come back on my son, my kid. I want you to be in the best situation."
He tries to explain, elliptically, why it upset him to see Wilson with his son, and why it's a topic he wants to avoid going forward. "It's something that'll take more time for me. It ain't even about [him] playing daddy. I don't even want to think about it. That's my son forever. My son is going to be able to read this. He's going to be able to look at those pictures. He's going to be able to have a judgment for himself, and have a conversation with me man-to-man. That's my blood. He is me. I am him. We is one."
And there you have it ladies and gentleman.. stay tuned in..
//////////
As millions of viewers were ALL TUNED IN to watch the 2016 BET Awards, BET had a lot to live up to and it's safe to say the network delivered indeed. If you can remember, one minute after the billboard music awards, BET Networks sent out a tweet, busting their chops about their version of the Prince Tribute. Not many viewers were feeling the whole Madonna tribute, and rumor had that Prince didn't even like Madonna.
To start off the festivities, the network quickly got into "formation" with a surprise appearance by Beyoncé, who stunned the crowd with a live performance of "Freedom." The singer, joined by rapper Kendrick Lamar, silently awaited her dancers as they marched into the theater to Martin Luther King Jr.'s "I have a dream" speech, and performed a water dance. -DOPE performance!
BET also provided a series of tributes to Prince throughout the show. Highlights included Sheila E- who gave y'all A SHOW!! Jennifer Hudson's wrecking the house with "Purple Rain"; soul singer Bilal channeling the Purple One in his performance of "The Beautiful Ones"; and Stevie Wonder and Tori Kelly teaming up for the "Purple Rain" duet "Take Me with U."
Maxwell also belted out "Nothing Compares 2 U"; Janelle Monet revved up the crowd with a set of Prince songs that included "Kiss"; and Shelia E closed out the show with a string of Prince hits, including "Erotic City" and "Let's Go Crazy."
Other notable performances included Fat Joe, Remy Ma and French Montana performing "All the Way Up"; Desiigner's hit "Panda," Alicia Keys singing her new single "In Common"; Bryson Tiller offering crowd favorites "Don't" and "Exchange"; Maxwell crooning his smooth ballad, "Lake by the Ocean"; and Usher providing a "No Limit" performance with Atlanta rapper Young Thug.
The theme of social and political activism stayed present throughout the night. Hosts Tracee Ellis Ross and Anthony Anderson repeatedly reminded viewers to get out and vote, while "Grey's Anatomy" star Jesse Williams, who received the Humanitarian Award, delivered arguably the most inspiring speech of the evening that called for action and change in the community.
"The more we learn about who we are and how we got here, the more we will mobilize," he said, dedicating his award to black women "who have spent their lives dedicated to nurturing everyone before themselves."
"We can and will do better for you," he said.
Other award winners included Samuel L. Jackson, who received a Lifetime Achievement Award for his catalog of work.
Here's the list of 2016 BET Award winners:
Best Male R&B/Pop Artist — Bryson Tiller
Best Female R&B/Pop Artist — Beyoncé
Best Actor — Michael B. Jordan
Best Actress — Taraji P. Henson
Best Movie — "Straight Outta Compton"
Best New Artist — Bryson Tiller
Video of the Year — Beyoncé, "Formation"
Best Male Hip-Hop Artist — Drake
Best Female Hip-Hop Artist — Nicki Manage
Best Collaboration — Rihanna ft. Drake, "Work"
Best Group — Drake and Future
Best Gospel — Kirk Franklin
Youngsters Award — Amandla Stenberg
Centric Award — Beyoncé, "Formation"
Video Director of the Year — Director X
Dr. Bobby Jones Gospel Inspirational Award — Kirk Franklin
Coca Cola Viewers' Choice Award — Beyoncé, "Formation"
Sportsman of the Year — Stephen Curry
Sportswoman of the Year — Serena Williams
Best International Act Africa — Wizkid (Nigeria)
Best International Act U.K. — Skepta
Humanitarian Award — Jesse Williams
Lifetime Achievement Award — Samuel L. Jackson
//////////
BOBBY BROWN INSINUATED THAT NICK GORDON
KILLED BOTH WHITNEY HOUSTON & BOBBI-KRISTINA
See Dr. Phill Clip here https://youtu.be/LlDhkxqvuBU
In case you haven't heard, recently this month- in an interview with "20/20", Bobby Brown implied that Nick Gordon was responsible for the death of his daughter Bobbi Kristina Brown and his late ex-wife Whitney Houston. Now, Nick is hitting back at those claims.
Nick is now opening up about the deaths of both women, revealing he lives with tremendous guilt over not being able to save them.
Gordon told The Sun, "I still dream about Krissy like she's still here. She was too terrified to bathe alone after Whitney passed, we both were. It's why this is so messed up. I had no idea she was in the bath until I heard a friend scream. I raced upstairs and gave her CPR."
He continues, "She wasn't breathing so I gave her mouth-to-mouth. Three minutes in she spat out some water and that motivated me to keep going. It was the hardest and saddest thing I have ever done…"
Nick, a former lifeguard, also revealed he also attempted to save Whitney Houston, who he called Nippy. She died when she fell unconscious in the bathtub of the Beverly Hilton in 2012 at the age of 48.
Gordon said, "The day Whitney died I was just coming back to the hotel where she was staying when I heard screaming. I ran into her suite. I bent down and tried pushing on her chest but I could tell she was gone, her lips were completely blue."
He adds, "Do I wish I could've done more? Of course. My God, the guilt is horrible. But to say I was the cause of their deaths just because I was there simply isn't fair."
Nick was 17-year-s old when he met Bobbi Kristina through mutual friends in Atlanta, Georgia. His mother, Michelle moved to Florida and Whitney offered to let him live in her home.
He said, "We were just friends then, Krissy was like a little sister. She'd give me advice on girlfriends. When I moved in Whitney told me to call her mom. She didn't legally adopt me but   I called her and Krissy my girls, my ladies. Whitney was strict.  She gave guidelines, just like a mom.  She gave me jobs when she was on tour and I ran errands. My main job was to protect Krissy."
///////////
BIRDMAN & TONY BRAXTON GOES PUBLIC
photo red: Getty Images
Who remembers earlier this month when Toni Braxton brought Birdman on stage during her show? They were apparently busy back stage doing them, and taking photos that very much made them look like a couple backstage.
Now, it appears the speculations on the rumors are  true. The rumored couple were spotted holding hands over Father's Day weekend. They have been together for a little while, but now have decided to go public.
There were past rumors about Toni and Birdmanhooking up, but most fans did not truly visualize them together.
The dating reports were fueled after video of Braxton paying some "respeck" to Birdman during one of her concerts.
///////////
"COMEBACK ATLANTA" POWER BRUNCH W/ LELEE, Y'ANNA CRAWLEY, BISHOP WILLIAM MURPHY, DJ FADELF & MORE
(ATLANTA, GA) – 
JUNE 21, 2016
 – On Saturday, June 18th Philadelphia native, Isaac Hamm III aka Izzy Ike CEO/Founder IM3Media hosted a musically inclined event by the name of "The Comeback Atlanta 2016" a Power Brunch celebrating influential contributors in black music in recognition of Black Music Month at Level V located in Buckhead Atlanta. There were LIVE band performances showcasing amazing talent by Y'Anna Crawley, Destaine Jennings, The Sangers Room, Dante Kennedy, and Jarvis Mays who took the stage exercising beautiful vocal ranges that didn't miss a beat.
In addition, there was a discussion panel talking industry topics today featuring celebrity panelist like DJ Fadelf (DJ/Award Winning Author), Deanna Dixon (Singer/Songwriter), and Vaughn Alvarez (Publicist). Not to mention there was a remarkable Awards Ceremony honoring some of music's most valuable legends such as Stellar Award Winner Bishop William H. Murphy (Pastor of the dReam Center Church), Singer/Songwriter Lelee Lyons from Legendary R&B group SWV, and VP of eOneNashville, Phil Thornton. Each honoree was rewarded with the Dyana Williams "Profile in Excellence and Innovation Lifetime Achievement" Award. Isaac Hamm III was also awarded with a Proclamation given by City of Atlanta Councilman Michael Bond officially proclaiming "The Comeback Atlanta 2016" Power Brunch on the 18th of June.
///////////
BEYONCÉ PROTÉGÉES
CHLOE AND HALLE
ANNOUNCED TO PERFORM AT
ESSENCE FESTIVAL 2016 IN NEW ORLEANS
The lineup just keeps getting hotter: Beyoncé protégées Chloe x Halle are now getting in formation to play the 2016 ESSENCE Festival. Yes, they're coming to slay.
CLICK HERE TO READ FULL STORY
//////////
WHO IS THE GAME TALKING ABOUT IN HIS LYRICS?
 photo cred hiphop DX
Have you heard? Rapper 'The Game' released the album "Streets of Compton" for his upcoming A&E documentary last week and recently dropped "All Eyez" with Jeremih. The track talks about the woman in his life, who happen to be Chris Brown Ex. Music is an outlet for folks to vent, so some take advantage of it more than others.
The Game talks about a certain lady that's caught his eye, saying, "You want me to say your name, huh? Karrueche!" Fans will realize the rapper is poking fun at Brown's "Back to Sleep" remix. Interesting… Take a listen and let us know what you think.
///////////
DR. HEAVENLY KICKS OFF INAUGURAL
"HEAVEN HELP US" DATING & RELATIONSHIPS
MASTER CLASS
Sasha The Diva, Dr. Heavenly Kimes, Quad Webb-Lunceford, Genise Shelton and Marcus Rosier on stage after 
(ATLANTA)  – Recently entrepreneur and certified relationship expert Dr. Heavenly Kimes and dating app PIQ hosted the inaugural "Heaven Help Us: Dating & Relationships Master Class" for nearly 200 singles and couples at The Gathering Spot in Atlanta.  The one-day seminar featured a number of experts and thought-leaders who shared wisdom on topics such as courtship, commitment, sex and marriage. Speakers included "Married to Medicine" cast members Quad Webb-Lunceford, Dr. Simone Whitmore, Dr. Jackie Walters and Genise Shelton along with Jack Daniels, Stacii Jae, Sasha the Diva, Dr. Myla Bennett, Andre Carter, Angie Nicolas, Dr. Rondrick Williamson, Dr. Alisa Nelson-Wade, Marcus Rosier, Viondi Pate and LaChaka Barney.
Guests enjoyed the informative sessions as well as a catered lunch featuring music by Hot 107.9's DJ Princess Cut. Special thanks to sponsors Ederra Bella Plastic Surgery, Chakalate Factory Novelties, Glow Skin Enhancement and Signature Sipz.
//////////
HOSEA COLLINS & A.D. DOLPHIN APPEAR ON "STEVE HARVEY" SHOW
Credit:  Tegan Kinane/NBC
HUSBAND LOSES 130 LBS SO HE CAN DONATE KIDNEY TO HIS WIFE – "STEVE HARVEY,"
(CHICAGO, IL) – JUNE  2016 – This episode of "Steve Harvey" AIRED on Monday, June 6 as Steve welcomes a husband and wife duo, to share their phenomenal love story. TERREKIA COLLINS struggles with health issues and is in need of a kidney transplant. Her husband, PASTOR HOSEA COLLINS, has always struggled with his weight and at 400 pounds, his doctors told him he was not able to be a donor for her.
Hosea listens to "The Steve Harvey Morning Show" on the radio and would constantly hear Steve and his radio crew talk about full body cleanses from DHerbs.com. He decided to give the product a try and in the first month, he lost 27 pounds! To-date, he has now lost 130 pounds, which now makes him eligible to be able to donate his kidney to his wife. Hosea will break the life-changing news to his wife on the "Steve Harvey" stage as part of Monday's episode of the talk show. SEE ADVANCE CLIP BELOW.
"I'm amazed because after 20 years of being with this woman, that God would allow me still to be able to give her another part of me," Hosea tells Steve Harvey.
A.D. DOLPH, founder and CEO of DHerbs.com, also joins Steve Harvey on Monday's episode of the talk show, for a closer look at the health benefits of doing DHerbs.com cleanses.
ADVANCE CLIP AVAILABLE:
CLIP #1 (TRT 
1:24
): Hosea surprises his wife Terrekia, by announcing that he's met his weight goal and can now donate his kidney to her!
● DHerbs3: L to R, A.D. Dolph and Steve Harvey.
● DHerbsPasterHosea1: L to R, Terrekia Collins, her husband Pastor Hosea Collins, Steve Harvey.
///////////
QUEEN LATIFAH & JADA PINKETT SMITH REUNITES FOR "GIRL TRIP"
Queen Latifah, left, and Jada Pinkett Smith are reportedly in talks to join the cast of the New Orleans-shot comedy 'Girl Trip.'
(AP photos)
Queen Latifah and Jada Pinkett Smith have starred together previously on the big screen in the Gary Gray1996 film, "Set It Off", where they orchestrated bank robberies. Now, the ladies have reunited for a movie  called "Girl Trip".
The film, which is scripted by "Black-ish" creator Kenya Barris and Tracy Oliver, follows four friends who travel to New Orleans for the annual Essence Festival. The description states that " sisterhoods are rekindled, wild sides are rediscovered, with some drinking, romancing and even brawling thrown in for good measure"
"Girl Trip" was originally scheduled for an August 11, 2017 release, but Universal has decided to move it up to July 21, 2017 instead. It's a Will Packer Productions release and WPP motion picture head James Lopez is exec producer. Lee last directed for Universal "The Best Man Holiday", and most recently helmed "Barbershop 3". Sara Scott is overseeing for the studio. "Girl Trip" is expected to spend $27.7 million in-state, with $7.2 million of that going toward Louisiana payroll, according to the production's filming with the state film office.
Deadline reports that Queen Latifah and Jada Pinkett Smith will star in the movie, along with Regina Hall. Regina recently starred in "Barbershop: The Next Cut", and will be working with Malcolm D. Lee again in this flick. Hall also appeared in Lee's "The Best Man" and "Best Man Wedding".There is no word currently on just who will round out the cast as the fourth lady in the film.
TOYA WRIGHT MOVING FORWARD
WITH DIVORCING MEMPHITZ?
photo credit: star singers
Toya Wright and Memphitz's marriage has been rocky since K Michelle accused him of assaulting her on the first season of "Love and Hip Hop Atlanta," but two reality shows later, and it's been made clear to Toya that it's just time for her to move on. Toya agreed to do a couple of reality shows with Memphitz to work on their marriage, but she claims their stint on "Marriage Bootcamp" was clearly an eye opener for her. Wow!!
Now she feels it's just time to sign the divorce papers.
As per interview with Big Tigger via V-103:
"I did it so we could make things work. At least take the counseling with Jim and Elizabeth… I can honestly say after filming this show, I learned a whole lot about myself. I learned about Memph and I. We weren't as compatible as I thought we were. It was crazy.

"We're not together, that's no secret. We are getting a divorce."

"I used to be a prisoner of people's opinions of me. Now, Tigger, I'm at a new place in my life. I don't give a damn what nobody has to say. Imma live my life and do what I do. You gon' judge me regardless. Imma live my life!" Wellllll…

//////////
IS IT OVER FOR TAMMY RIVERA AND WAKA FLOCKA?
Tammy Rivera and Waka Flocka's relationship has once again hit a rocky patch. No marriage or people are perfect and we all know that.
Apparently Waka Flocka and Tammy Rivera are having problems again, and again, nothing is perfect.
Plagued with plenty of rumors of Waka allegedly messing around with other women despite their relationship, the couple decided to make things official and get married anyway back in 2014. That was based on rebuilding trust in their relationship, and Tammy just like other women, was willing to forgive her man and move forward. Well now, it looks like their marriage may be headed down an unexpected path. Stay tuned in.
//////////
RIP MUHAMMAD ALI
Boxing legend Muhammad Ali was recently hospitalized for respiratory issues, and now it's been confirmed that he has passed away June 3, 2016.
Muhammad Ali, the three-time heavyweight champion who proclaimed himself "the Greatest", defied the US government over the Vietnam war, and later became one of the most well-known, and sportsmen in history has died at the age of 74.
Ali died late on Friday at a hospital in Phoenix, Arizona, the family's spokesperson Bob Gunnell said. His funeral will take place in his home town of Louisville, Kentucky.
Ali was admitted to hospital on Thursday with a respiratory problem – a move that was described at the time as "a precaution;" however, reports emerged 24 hours later which said he had been placed on a life support machine and his family "feared the worst".
Ali had become increasingly frail since being diagnosed with Parkinson's disease in 1984 at age 42, and in recent years had limited his public appearances. Earlier this month his brother Rahman Ali revealed that the condition was so advanced he could barely speak or leave his house. We will always remember the boxer legend.
//////////
DID YOU WATCH THE BILLBOARD MUSIC AWARDS?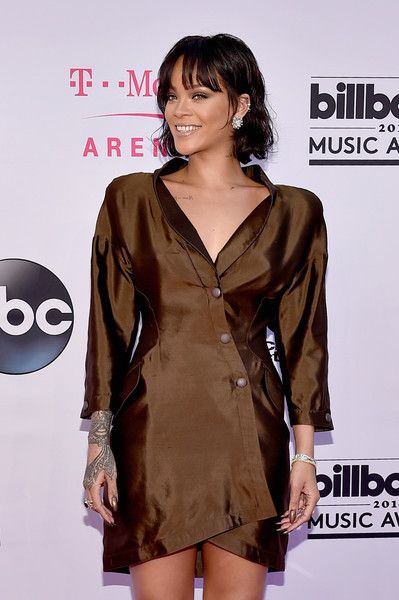 photo cred: ABC
The Nation was tuned in and tweeting about the Billboard Music Awards Hosted by Ciara & Ludacris at the T-Mobile Arena in as Vegas on May 22. We personally did not like the non-authentic performance with the lip singing with some of the performers; however, Pink had the most entertaining performance by far! We've only seen Usher fly across the ceiling in the arena before, and Pink had an amazing night last night.
The Weeknd lead the finalist pack with nods in 19 categories including Top Artist, Top Male Artist and Top Hot 100 Song. Justin Bieber followed as a finalist in 11 categories. Leading the ladies, Adele and Taylor Swift were tied with eight nods each including Top Artist, Top Female Artist and Top Billboard 200 Artist.
SEE THE 2016 BILLBOARD MUSIC AWARDS WINNERS:
Top Artist:
Adele **WINNER**
Justin Bieber
Drake
Taylor Swift
The Weeknd
Top Hot 100 Artist:
Justin Bieber
Drake
Fetty Wap
Taylor Swift
The Weeknd **WINNER**
Top Hot 100 Song:
Adele "Hello"
Fetty Wap "Trap Queen"
Wiz Khalifa ft. Charlie Puth "See You Again" **WINNER**
The Weeknd "Can't Feel My Face"
The Weeknd "The Hills"
Top Country Song:
Sam Hunt "Break Up In A Small Town"
Sam Hunt "Take Your Time"
Little Big Town "Girl Crush"
Thomas Rhett "Die A Happy Man" **WINNER**
Chris Young "I'm Comin' Over"
Top Male Artist:
Justin Bieber **WINNER**
Drake
Fetty Wap
Ed Sheeran
The Weeknd
Top Billboard 200 Album:
Adele "25" **WINNER**
Justin Bieber "Purpose"
Ed Sheeran "x"
Taylor Swift "1989"
The Weeknd "Beauty Behind The Madness"
Top R&B Song:
Alessia Cara "Here"
Omarion ft. Chris Brown & Jhené Aiko "Post To Be"
The Weeknd "Can't Feel My Face"
The Weeknd "Earned It (Fifty Shades of Grey)"
The Weeknd "The Hills" **WINNER**
Billboard Chart Achievement Award
Adele
Drake
Little Big Town
Rihanna **WINNER**
The Weeknd
///////////
BAD BOY CELEBRATES NOTORIOUS B.I.G. LIFE AS A FAMILY
REUNION, WITH SPECIAL INVITED GUEST
JIM JONES DISCUSSES THE FALLOUT WITH MONA SCOTT
YOUNG AND YANDY SMITH
Well well well.. We are familiar with both Jim Jones and his fiancée Chrissy Lampkin for the rise of "Love and Hip Hop;" both left the show after the second season, because they fell out with Yandy Smith and Mona Scott Young. In a recent interview, Jim discusses both situations, and he pretty much let loose.
The interview was with Shade 45's The Streetz Is Watchin, Jim takes credit for the creation of "Love and Hip Hop" and admits he wished he would have been a lot more business savvy at the time.
He says:
"It started as a concept that Jim Jones made. That's my whole template…it was no in between. It was nobody else's idea. It was my idea, I just didn't capitalize on my business at the time and I had operated too much as a hustler. Sometimes you don't really understand what black and white really means until you see everything you help out with move forward and sometimes it's too late.

"…My dignity is everything. That show wasn't going in a direction that me and Chrissy was feeling so you know we rather go home and go to sleep than jump off a roof and sh*t like that. But you know, shout out to everybody who's making some money over there. I hope you know why you're making some money…it ain't Mona. That's not why you're making money."
He also took a quick shot at Mona too:
"She does her thing. She's definitely an evil b*tch but that's a whole other story. But shout out to everybody who's making money over there. Don't jump off too many buildings to get famous."
On Yandy, he says:
"I took a stab at it…seeing a bright, young girl I thought could help me out. I really took a stab at it because she was working for Mona and they was running G-Unit at the time and she was very impressionable so I snatched her so I could use Mona's Rolodex because she was Mona's assistant and I could keep her close. And she's a girl. I always like girls because in this game it's easy to get my point across and having a girl with smarts and a fat a*s…it kind of worked. Look where she at now.

"I don't make amends with people I make enemies with. It's a wrap. That part of my life is over. We all have different chapters in our lives. A book is a book. You read it to the end." welllll….
He also revealed he and Chrissy have a new show on the way and it should drop this summer on WEtv.
//////////
RICKEY SMILEY, KARLIE REDD, PORSHA WILLIAMS, DA BRAT
& MORE AT CELEBRITY BOWLING TOURNAMENT
@ SLINGSHOT ENTERTAINMENT
(ATLANTA, GA) -UFE-TV ACCESS was granted to Rickey Smiley's, "Rickey Smiley Foundation," hosted a celebrity bowling tournament at Slingshot Entertainment in Atlanta, GA. Atlanta's top VIP's battled each other in a fun game of bowling led by Rickey Smiley and ED Lover. It felt like a big family reunion!
Special guests in attendance included: Karlie Redd (VH1 "Love & Hip Hop), Porsha Williams ("DISH NATION"), Da Brat ("DISH NATION"), Gary With the T ("DISH NATION"), Meelah Williams ("702"), Bonecrusher(rapper), Demetria McKinney ("Tyler Perry's House of Payne"), Cocoa Brown (OWN "For Better or Worse"), Diallo Thompson ("Barbershop 3"), Brandi Williams ("Blaque"), Bobby V (singer), Tameka Foster (VH1 "Atlanta Exes"), Mishon (singer/ABC "Lincoln Heights"), Sammie Bush (singer), Melissa Knowles ("HLN"), Lisa Wu (TV One "Hollywood DIVAS"), Monie Love (Reach Media "ED Lover Show"), Micah Stampley (singer), Y'Aanna Crawley (BET "
Sunday
 Best"), Gwen Boyd Moss (WE tv "Selling It: in the ATL"), Gary Lavard (Youtube "About Him") and more!
Guests enjoyed complimentary food and drinks; and were encouraged to donate to the foundation while in attendance. The bowling tournament was taped for TV One's hit doc-series "Rickey Smiley For Real." Rickey Smiley's docu-series "Rickey Smiley For Real," airs 
Tuesday
 nights at 
8pm ET
 on TV One. Watch the season two sizzle reel here: 
http://tvone.tv/video/id/UIrBQipC0blk/
. For more information on the "Rickey Smiley Foundation" visit: 
http://www.therickeysmileyfoundation.org.
////////////
JOHNNY GILL SCORES #1 HIT WITH "THIS ONE'S
FOR ME AND YOU" FT. NEW EDITION
MULTI-GRAMMY NOMINATED, PLATINUM SELLING R&B SUPERSTAR JOHNNY GILL SCORES #1 HIT WITH
"THIS ONE'S FOR ME AND YOU" FT. NEW EDITION
GEARING UP TO HIT THE ROAD WITH NEW EDITION & BABYFACE; APPEARING AT 2016 ESSENCE FESTIVAL
Platinum selling R&B icon Johnny Gill has scored a number one R&B radio hit with the third single off his Game Changer album, "This One's For Me And You" ft. New Edition. This marks Gill's fourth number one hit, which includes Billboard Hot R&B chart toppers "Rub You The Right Way," "My, My, My," and "Wrap My Body Tight," off his triple platinum selling album Johnny Gill and garnered two Grammy nominations.  This single also marks New Edition's sixth number one radio hit after their 1996 number one single "Hit Me Off," which spent three weeks at the top of the charts and was certified gold after selling over 600k copies.  Released on J Skillz Entertainment/Caroline Records, TOFMY is a classic romantic groove that resonated with radio stations and listeners in cities across the country including New York, Los Angeles, Atlanta, Philadelphia, Washington, D.C., Cincinnati, Nashville, Toledo among others including SiriusXM and Music Choice. Rolling Stone recently spoke to Gill about the success of the single quoting, "It was supposed to happen…I truly believe it was fate."
Fans can purchase "This One's For Me & You" on all digital retailers via the album 
Game Changer
 on 
iTunes
, 
Google Play
, and 
Amazon
.
The accompanying video, which features Johnny and New Edition, is in power rotation at BET Soul and CENTRIC, received almost 800k views on VEVO, and is approaching 40k orders on Music Choice Video On Demand (
CLICK HERE TO VIEW
). In addition, the video is also featured in Rooms To Go retail/lifestyle locations throughout the nation.
This past week, fans who set sail on the annual Tom Joyner Foundation Fantastic Voyage cruise benefitting the UNCF was treated to a performance of the song along with other well-loved hits from Johnny and New Edition on the high seas.  Coming up next, the guys will appearing at major festivals/Expos including Funk Fest, Hampton Jazz Festival
 (June 
25), ESSENCE Festival in New Orleans (July 1), Cincinnati Music Festival
 (July 
22), Windy City Music Festival
 (July 
23) in addition to performances at arenas and theaters with the legendary Babyface in Bridgeport, CT (West Bank Arena), Brooklyn, NY (Barclays Center), Greensboro, NC (Greensboro Coliseum Complex), and more.
//////////
TI CONFIRMS LAUREN LONDON'S PREGNANCY
It's been rumored for weeks now that Lauren London is pregnant by her boyfriend Nipsey Hussle, and now TI has confirmed it.
Did anyone see T.I. on macbook live? The video was about 22 minutes long, and he drop some major interesting tea while talking about the postponement of the highly anticipated ATL sequel. That was pretty cool, the ATL movie had a lot of press, and we are fans of T.I. The Grand Hustle rapper responded to questions about the film's delay with this very surprising comment:
"Ay man, we're working on it presently. We got a couple obstacles in our way, like my lil sis man – she's about to have a baby. So, we're going to have to let her get that time out of her system and when she's back in New New shape we'll be ready to role." Congrats to Nipsey & Lauren!
//////////
FUTURE IS GRANTED JOINT CUSTODY OF THEIR BABY…
CIARA FEELS SOME TYPE OF WAY…
photo cred: TMZ
Ciara and Future went to family court to figure out Baby Future's custody situation. Ciara was not happy with the results, but she's staying positive.
Ciara and her former fiancé Future had their day in court to sort out their custody situation involving their 1-year-old son Future Wilborn, who turns 2 in a few days.
The IMG model went before the judge requesting sole physical custody of Baby Future. TMZ  reports that Ciara and her legal team argued that the Atlanta rapper was a bad parent who has been absent in Baby Future's life. They also claim that Ciara's legal team did all they could to paint Future as a bad person in general to show he's not capable of being a good parent to his son.
Meanwhile, Future requested joint custody and he previously made claims Ciara was keeping Baby Future away from him.
The verdict? Joint custody!
The judge sided with Future saying Baby Future should be shared between both parents. With California law being in favor of joint custody, it's no surprise Future got his wish.
//////////
ALICIA KEYS, JENNIFER LOPEZ, MARLON WAYANS AND TONS
MORE HIT THE BLUE CARPET AT THE NBC UPFRONTS TO
PROMOTE THEIR NEW SHOWS AND NEW SEASONS.
photo red NBC
Now that Alicia Keys has joined "The Voice" as a new judge, (replacing Pharell airing in September) she is hitting the promo circuit. The R&B songstress hit the blue carpet at the NBC Upfronts in NYC rocking a floral bomber Dolce & Gabbana jacket over a black mesh crop top and high-waisted harm trousers and black gladiator sandals. Check out those shoes!
After a successful debut season, the hit cop drama "Shades of Blue" will be returning to the NBC network. And that means, we'll be seeing more of Jennifer Lopez as the tough NYPD officer Harlee Santos. J-Lo turned up the heat on the carpet in a white hot David Koma AW16 dress paired with YSL platform pumps topping her look off with a high pony tail. "Shades of Blue" is expected to return Thursday nights this fall.
Comedian/Actor Marlon Wayans is ready to bring the laughs in his new NBC show loosely based on his life titled "Marlon." Marlon will star and produce the series through his newly launched production company he jump started with his longtime business partner Rick Alvarez.
//////////
RICKEY SMILEY, PORSHA WILLIAMS, JOSELINE, KELLY PRICE &
MORE ATTEND TV ONE PREMIERE OF "RICKEY SMILEY FOR REAL"
Photo Credit: Marcus Ingram
(ATLANTA, GA) – May starts off dope!!  TV One hosted the season two premiere of their hit docs-series "Rickey Smiley For Real," at SCAD Show in midtown Atlanta. Guests in attendance included: Rickey Smiley, Da Brat ("Rickey Smiley Morning Show"), Porsha Williams ("Real Housewives of Atlanta"), Joseline Hernandez ("Love & Hip Hop"), singer Kelly Price, Ed Lover ("Ed Lover Show"), LeLee Lyons ("SWV"), Nicci Gilbert ("Brownstone"), Lisa Wu Hartwell ("Hollywood Divas"), Brandi Williams ("Blaque"), Diallo Thompson ("Barbershop 3"), Drea Kelly ("Hollywood Exes"), Gary With The T ("Rickey Smiley Morning Show"), Juicy ("Rickey Smiley Morning Show"), Headkrack ("Rickey Smiley Morning Show"), Gwen Boyd Moss ("Selling It: in the ATL"), Julian Walker ("Saints & Sinners"), Roger Bobb ("Bobbcat Films"), radio host Willie Moore Jr., and more!
TV One President Brad Siegel greeted attendees and thanked the audience for their support. Guests pre-screened the premiere episode of "Rickey Smiley For Real," and engaged in conversation during a cast Q&A hosted by Dish Nation host Porsha Williams (co-moderated by Comcast Xfinity journalist Aisha Jefferson). Immediately following the screening guests were treated to an after party at the W Hotel's Whiskey Park. "Rickey Smiley For Real," premieres Tuesday, May 10 at 8/7c on TV One. 
https://tvone.tv/show/rickey-smiley-for-real
/
#RickeySmileyForReal
@TVOnetv
@RickeySmiley
////////////
BEYONCE MAKES HISTORY WITH 'LEMONADE'
Well well well. We've all saw HBO's special on Queen B right? Controversy aside, it seems as if Beyonce's new album "Lemonade" is helping her make history.
According to Billboard, Beyonce is the first female artist to have all 12 of her tracks debut on the Billboard 100 chart. Now is nothing short of fabulous! Somebody has to se the trend.
R&B/Pop Star: Beyonce's new album "Lemonade" is getting great reviews from music critics and so far the general public is loving the tracks because they have all charted well on the Billboard Hot 100 the first week in. She surpassed Taylor Swift's 11 tracks on the Hot 100 when 2010's Speak Now was released. The overall record holder is Justin Bieber with 17 songs from Purpose in 2015.
"Formation" is currently Beyoncé's highest charting record at #10. "Sorry" (11) and "Hold Up" (13) sit right outside the Top 10. All 12 Lemonade songs appear on the Hot R&B/Hip-Hop Songs chart as well.
///////////
 ESSENCE
"Marriage is something I look forward to. I believe in family, and the beauty of two people committing to spend their lives together. We talk about everything. To me, to both of us, that's the foundation you need for love to flourish and reach its highest place. I want to live with as much lightness as possible, so I can stay focused on my love of God, and being the best mom, and the best person, I can be…"—Ciara, ESSENCE Magazine
Single motherhood wasn't on Ciara's to-do list. As the singer shares in ESSENCE's May issue article, Secret Garden, when Baby Future came into her life, so did a new focus on what matters most: her son and her faith. And now that she's found a new love, everything's coming up roses. With a clear vision, a focus on family and a life firmly rooted in faith, singer Ciara promises that there are even more "goodies" in store for her, her fans and the future.ESSENCE's May anniversary issue hits newsstands on Friday. For more on this story, click here. 
//////////
 THE GAME, JOSELINE HERNANDEZ, MICHAEL JAI WHITE
ATTEND 'KEANU' ALL DEF COMEDY SCREENING IN LA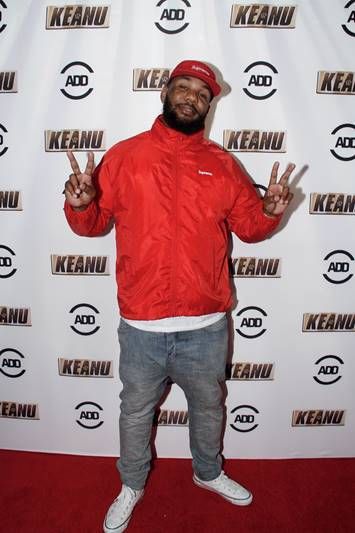 Photos: Erin G. Wesley
(LOS ANGELES, CA) – April 2016 – Recently Warner Bros. Pictures, New Line Cinema and All Def Digital hosted a special "All Def Comedy" screening of KEANU at TCL Chinese Theatre in Hollywood. Hundreds packed the theater for a chance to preview the hilarious film which stars Jordan Peele, Keegan-Michael Key, Method Man, Nia Long, Jason Mitchell and Tiffany Haddish ("The Carmichael Show") who was in attendance.
Special guests included rapper The Game; Michael Jai White ("For Better or Worse"); Gillian White; Joseline Hernandez ("Love & Hip Hop: Atlanta"); Sundy Carter ("Basketball Wives"); Hazel-E ("Love & Hip Hop: Hollywood"); Miles Brock ("Love & Hip Hop: Hollywood"); Lil Rel Howery ("The Carmichael Shown comedia Joe Torry; writer/comedian Chris Spencer; social media stars King Keraun, Simone Shepherd and Dulo; Marcano Parnell ("Greenleaf"); Marcus T. Paulk ("Moesha"); E.B Wright (daughter of Eazy-E); actor/comedian Buddy Lewis and more.
KEANU is in theaters April 29. Visit www.keanumovie.com for more information. Join the conversation on social media by following @KeanuMovie and use hashtag #KEANU.
//////////
 KELLY PRICE, MC LYTE, RICO LOVE, NICCI GILBERT & MORE
CELEBRATE "LOOK 2 LIVE" FOUNDATION LAUNCH

PHOTO CRED: CHRIS MITCHELL
(ATLANTA, GA) – April 2016- Kelly Price hosted her 43rd birthday party at Atlanta's Gold Room on Friday, April 8. Special guests that attended to celebrate their friend included: Algebra, Anthony David, Bo Talley, Carl Payne, Clifton Powell, Dave Hollister, Faith Evans, James Wright Chanel, Jasmine Burke, Juicy, Kyla Pratt, Lexi, Mushiya, Mc Lyte, Nicci Gilbert, Stevie J, Tamar and Trina Braxton, Vanessa Williams and YoYo. The weekend of festivities concluded on Sunday, April 10 with a brunch celebrating Ms. Price's birthday and the launch of her "Look 2 Live" Foundation at T.I's new restaurant Scales 925. The Sunday brunch included performances by gospel singer Anita Wilson and r&b singer Algebra. Brunch attendees included: MC Lyte, Rico Love, Catherine Brewton, Marlo Hampton, Miss Lawrence and more. Price's "Look 2 Live" Foundation supports families of loved ones who are dealing with the diagnosis of any Cancer.
VIDEO RECAPS
"Look 2 Live" Foundation Sunday Brunch –
CLICK HERE
 (credit: Kingsmen Media)
//////////
 OWN SCREENS "GREENLEAF" FOR NY PRESS
(OPRAH WINFREY & CAST ATTEND)
Photo Credit: Bernard Smalls for OWN CLICK HERE TO SEE FULL ALBUM
(NEW YORK, NY) – April 2016 – Recently OWN: Oprah Winfrey Network gave a small group of New York press a first look of its new mega-church drama series "GREENLEAF" at a private luncheon at the Roxy Hotel.
Executive producers Oprah Winfrey, Craig Wright ("Lost," "Six Feet Under") and Clement Virgo ("The Book of Negroes") were on hand to share insight on the show during the post-screening Q&A along with cast members Keith David, Lynn Whitfield, Merle Dandridge, Lamman Rucker, Kim Hawthorne,Tye White and writer/story editor Erica Anderson.
"GREENLEAF" centers on the journey of estranged daughter and disillusioned preacher Grace Greenleaf (Merle Dandridge, "The Night Shift") who has returned home after 20 years on the occasion of the mysterious death of her sister, Faith.  As she reenters the world of Calvary Fellowship World Ministries, the Memphis megachurch run by her powerful parents Bishop James Greenleaf (Keith David, "Enlisted" and "Community") and Lady Mae Greenleaf (Lynn Whitfield, "The Josephine Baker Story"), it becomes evident that things are not as virtuous as they seem and that the family's outward display of faith hides sin and misdeeds.
"GREENLEAF" premieres two-nights: Tuesday, June 21 at 10 p.m. ET/PT and Wednesday, June 22 at 10 p.m. ET/PT on OWN.  The series will regularly air on Wednesdays at 10 p.m. ET/PT for the remainder of its 13-episode first season. "Greenleaf" is produced for OWN by Lionsgate Television.
Check out a sneak peek of "Greenleaf" here: www.OWN.tv/Greenleaf
//////////
"GHOST BROTHERS" ATL PRESS LUNCH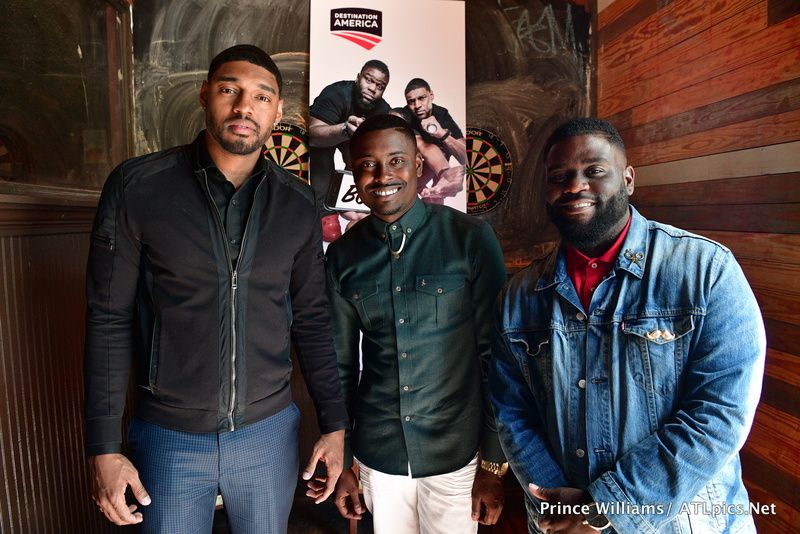 PHOTO CRED: PRINE WILLIAMS CLICK HERE TO SEE FULL ALBUM
(ATLANTA, GA) – April 2016 – Recently in Atlanta, Destination America hosted an exclusive press screening at Graveyard Tavern for their latest show "Ghost Brothers," a six-part docu-series featuring TV's first African-American paranormal investigation team. Cast members Juwan Mass, Dalen Spratt and Marcus Harvey were on hand for a brief Q&A and one-on-one interviews following the sneak peek of the first episode ("Magnolia Plantation").
"Ghost Brothers" follows three best friends– all raised in religious households – who take their healthy curiosity and passion for the paranormal to the next level. The trio tour a series of haunted houses throughout the U.S. to uncover the history and the truth behind the local tales.
#GhostBrothers premieres Friday, April 15 at 10/9c on Destination America (@DestAmerica).
·        Website: http://www.destinationamerica.com/tv-shows/ghost-brothers/
·        Clip: "I'm trying to laugh without running right now" CLICK HERE
·        Artwork: CLICK HERE
//////////
OWN: OPRAH WINFREY NETWORK UNVEILS FIRST
LOOK AT NEW ORIGINAL DRAMA SERIES
'GREENLEAF' IN ADVANCE OF JUNE PREMIERE

Oprah Winfrey as Mavis McCready and Lynn Whitfield as Lady Mae Greenleaf
Images Courtesy of OWN: Oprah Winfrey Network
Family Megachurch Drama From Lionsgate TV Featuring Oprah Winfrey's Return to Acting on Television Debuts with Two-Night Premiere on 
June 21 and 22
Created by Emmy-nominated Writer/Producer Craig Wright ("Lost," "Six Feet Under," "Brothers and Sisters"), the Series Stars Merle Dandridge and Emmy-winning Actors Lynn Whitfield and Keith David.
Los Angeles – OWN: Oprah Winfrey Network unveiled today a first look at its new original drama series "Greenleaf" from Lionsgate TV and Emmy-nominated writer/producer Craig Wright ("Lost," "Six Feet Under," "Brothers and Sisters").  Featuring Oprah Winfrey's first recurring scripted television role in two decades, the family drama set against the backdrop of a sprawling Memphis megachurch will launch with a two-night premiere on 
Tuesday, June 21 at 10 p.m. ET
/PT and 
Wednesday, June 22 at 10 p.m. ET
/PT on OWN.  The series will regularly air on Wednesdays at 
10 p.m. ET
/PT for the remainder of its 13-episode first season.
"Greenleaf" centers on the journey of estranged daughter and disillusioned preacher Grace Greenleaf (Merle Dandridge, "The Night Shift") who has returned home after 20 years on the occasion of the mysterious death of her sister, Faith.  As she reenters the world of Calvary Fellowship World Ministries, the Memphis megachurch run by her powerful parents Bishop James Greenleaf (Keith David, "Enlisted" and "Community") and Lady Mae Greenleaf (Lynn Whitfield, "The Josephine Baker Story"), it becomes evident that things are not as virtuous as they seem and that the family's outward display of faith hides sin and misdeeds.
In the season premiere, directed by executive producer Clement Virgo ("The Book of Negroes"), Grace and her teenage daughter Sophia (Desiree Ross, "Falling Skies") are warmly welcomed home by Grace's father, Bishop Greenleaf. Sparked by Grace's return to Memphis, tensions quickly rise. At a family dinner in the Greenleaf mansion, Grace's mother is cold and hostile. Her sister-in-law Kerissa (Kim Hawthorne, "Rake") questions her about her faith and sister Charity (Deborah Joy Winans, "Whitney") erupts with jealousy at the suggestion that Grace might start preaching at Calvary.
//////////
TISHA CAMPBELL-MARTIN TAKES OVER ATLANTA!

 Singer and Actress Tisha Campbell-Martin spent time in Atlanta, GA recently promoting her new single, "
Lazy Bi**h
."
CHECK OUT TISHA CAMPBELL ON DISH NATION CLICK HERE
"Lazy Bi**h," is available for purchase on all digital outlets now. Check out the music video 
here
. Also, available for viewing is the viral video for last years single, "
Steel Here
." For more information visit: 
simplytisha.com
.
//////////
NEW ESSENCE COVER: APRIL 2016 
"Winning was surreal, a totally out-of-body experience…I thought I would suddenly feel different—that I would finally figure out how to organize my underwear drawer. I'm grateful and blown away by it all, but I'm still me. I still have work to do…"—Audra McDonald, ESSENCE
ESSENCE's April "Careers" issue cover features the incredible Audra McDonald. In this issue, the Broadway superstar and record-breaking Tony Award winner shares how following her passion saved her life—literally. Audra also stars in HBO's broadcast of Lady Day at Emerson's Bar & Grill on March 12th and can be seen this season on Broadway in Shuffle Along, beginning previews March 15th. The April issue of ESSENCE hits newsstands on April 18th
//////////
DR. HEAVENLY AT JAZZ IN THE GARDENS
DR. HEAVENLY SPEAKS AT JAZZ IN THE
GARDENS' WOMEN'S IMPACT CONFERENCE & LUNCHEON IN MIAMI
Other panelists included Bern Nadette Stanis, Rick Party, Miami Gardens Mayor Oliver Gilbert and more.
TENESHIA J. WARNER ON THE STEVE HARVEY SHOW

We are thrilled to announce that Teneshia J. Warner, CEO of EGAMI Group, Author of Profit with Purpose, and Founder of the Dream Project Symposium, had a chat with Daytime Emmy Award Winning TV Show host, Steve Harvey, of The Steve Harvey Show. This episode of The Steve Harvey Show will aired on Tuesday, March 15th, at 3pm EST, on NBC.
Teneshia discussed her journey with tips on how to start your dream career and achieve success. This engaged discussion  provided a sneak peek into Teneshia's upcoming appearance at Steve Harvey's Act Like A Success Conference on May 13th-15th, 2016, in Atlanta, Georgia.
Lastly,  don't forget to also join them at the 2016 Dream Project Symposium on April 21st – 22nd in Atlanta.
//////////
TYLER PERRY'S 'IF LOVING YOU IS WRONG' RETURNS TO OWN WITH
ALL-NEW EPISODES
TUESDAY, MARCH 15 AT 10PM ET

/PT

(LOS ANGELES) – March 2016 – Tyler Perry's hit drama series "If Loving You is Wrong" will premiere on OWN with all-new episodes on Tuesday, March 15 at 10 p.m. ET/PT following the season finale of "The Haves and the Have Nots" (9-10 p.m. ET/PT).  The series will move to its regular timeslot at 9 p.m. ET/PT beginning Tuesday, March 22.
In its most recent season, "If Loving You is Wrong" was 
Tuesday
 night's #1 original cable series among women averaging 2.3 million total viewers.  It was also 
Tuesday
 night's #1 original series on all of TV among African-American women and total viewers.
In the season premiere of "If Loving You is Wrong," tensions are at an all time high amongst friends and neighbors, now turned foes.  Viewers' suspicions were confirmed when it was revealed that Alex's (Amanda Clayton) baby is the product of her affair with neighbor Randal (Eltony Williams).  The arrival of the baby ignites a cycle of revenge that will continue throughout the season — angry husband Brad (Aiden Turner) lashes out at Alex by initiating his own extramarital relationship with Randal's wife Marcie (Heather Hemmens); and adulterous Randal fights with wife Marcie, while planning his own acts of revenge against Brad.  Elsewhere in the neighborhood, Esperanza (Zulay Henao) learns of ex Edward's (Joel Rush) dealings with drug dealers as Edward sets into motion his plan to have killed fellow police officer, Pete (Chris Pipkin).
As the new seasGET READY FOR THE WHO'S WHO KIDS & TEEN HONOR AWARDS!
Who's Who Kids & Teen Honor Awards
Location: Six Flags Over Georgia
CFOX Productions is putting together an incredible show and is looking for performing acts.
R & B Artist
Spoken Word Artist
Hip Hop Acts, Live Bands
Country Singers
Rock Band
Neo Soul Artist
Gospel Artist
Reggae Artist
CFOX Productions gives talent the opportunity to perform at the Who's Who Kids & Teen Honor Awards. Talent must professional at all times during and after your performances.
Six Flags Over Georgia is a family friendly theme park.
Become a sponsor call 470-228-0697 or email carlos@cfoxproductions.com
Event Tickets log onto www.cfoxproductions.com
///////////