OLDER 2016 MUSIC
THE SOURCE.COM YUNG RO
"MIDWEST MAVERICK"

The SOURCE.com Label Yung Ro "The Midwest Maverick".
Hailing from the St. Louis region, the Midwest grinder Sato aka Yung Ro is back. After a hiatus to solidify his businesses, the Rap juggernaut has a new project and he has created a plan to build a global movement one fan at a time. He is the CEO of Black Pearl Studio and Tattoo Gallery. Yung Ro raps with purpose and conviction. One listen to his music and it's evident that this gifted emcee is destined for greatness.
His songs are honest and personal and they touch on matters close to the heart. Yung Ro has put his stamp on the independent rap game with his laid-back confidence and boastful attitude. It is only a matter of time before his fearless authentic sound makes an impact internationally. To get the latest 411 on Yung Ro follow him on IG @yung_ro and Twitter @tokyocertified.
The Social Newspaper Nominate Yung Ro "Hunk of the Week".
The Social Newspaper based out of Columbia Mo is committed to delivering up to the date news for the Midwest region. The national editorial entertainment section has created a "Hunk of the Week" segment to off balance a industry that target strictly women sex symbols.  Rita Renee, the editor, states, "Yung Ro at such a young age is making major business moves that alone is attractive. Now when you add those charming looks. It equals a well deserve hunk title".
BPENT Spotlight "JIRO Say Less"
Jiro the freshmen member of BPENT is creating a name for himself. He recently released his video "Say Less" which was directed by his brother/manager Yung Ro.
Follow him via IG@jiropage or Twitter @tokyocertified
/////////////
CLICK HERE TO SEE HIS MUSIC VIDEO

//////////
FRENCH MONTANA FT KODAK BLACK
"LOCKJAW"

///////////
YO GOTTI
"THE ART OF THE HUSTLE"
//////////
LIL CRAY
"KYRIE IRVING"
Follow Lil Cray
//////////
J'NYCE
"SAUCE WALK"
////////////
ICONIC GROUP FINAL DRAFT RELEASES THEIR HIGHLY ANTICIPATED NEW SINGLE WINNING
ATLANTA, GA – 
February  2016

 — Earl Jam Productions is pleased to announce the release of "WINNING", a highly anticipated single selected by fans and media at Final Draft's listening session.
WINNING is a mid-tempo record written by Final Draft that talks about being in a relationship and winning despite what people say.  D-Nyce of Final Draft states, "We feel like our fans chose this song because you can win at anything in life."  WINNING has hit the airwaves all across the country and is now available for purchase exclusively at www.4finaldraft.com.
Final Draft is a billboard charting, award winning guy group composed of Lucky, Divine, Voice, and D-Nyce. Final Draft charted #1 on Billboard for R&B single sales for their previous single "For Life", won a GA Music Award for Best R&B group, and most recently received an award for high sales of Spaced Out Magazine in which Final Draft graced their first cover in major bookstore chains.  They are currently in the studio with legends and have a diverse (Country Music & Latin) love for music. Final Draft writes and produces.  Final Draft is going in the studio to record with Country Music Hall of Famer Ronnie Milsap on his anniversary album.  Final Draft has graced tons of red carpet, been invited to top elite events, and major write ups in major publications.
Final Draft has also been booked for tributes to legends like James Brown, Temptations, and more. Final Draft and Earl Jam Productions use the sales from Final Draft single sales to fund their annual "I Can Do This School Tour" in which they provide school supplies along with promoting healthy eating, saying no to violence, and why graduating from school is important. In doing this, they use entertainment and sports to leave an impression. Final Draft has done a lot of charity work in which they have received their own "Final Draft Day" along with multiple proclamations from different cities throughout the United States. Final Draft most recently packed out a crowd and sold out merchandise in Canada!
For media or booking inquiries,
The Meme Agency
jay@thememeagency.com
//////////
GATES  FEAT TROOP
"I JUST WANNA LUV U"
///////////
ZEUS
 REBEL WATERS
" 2 DOLLARS "
//////////
LOCATION: ATLANTA, GEORGIA, 30338
STYLE: R&B, CHRISTIAN CONTEMPORARY, CHRISTIAN / GOSPEL, COVER/TRIBUTE
INSTRUMENTS PLAYED: TRUMPET, KEYBOARD, PIANO

//////////
 MAZI SOSA
"I'M BETTER"
//////////
RICO RICHIE
"TOO LIT"
FOLLOW RICO RICHIE ON SOCIAL MEDIA
TWITTER – @REALRICORICHIE INSTAGRAM – @REALRICORICHIE
///////////
FUTURE
"FLY SH!T ONLY"
//////////
FRENCH MONTANA
& MANOLO ROSE
"BRINKS TRUCK"
CLICK HERE TO DOWNLOAD

///////////
ROB GREEN
"FLIPPIN"
CLICK HERE
 TO CHECK OUT THE VIDEO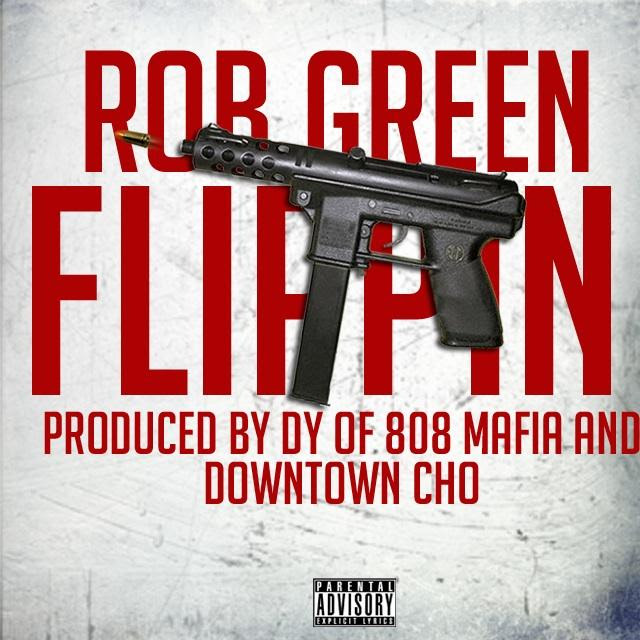 ////////////
RAY J
"REAL LIFE PLAYA"
FEATURING PAYSO B
CLICK HERE TO DOWNLOAD
The song is called "Real Life Playa" and is a direct response to the recent diss record from Kanye…BUT…it's not what you would expect…Ray J is not tripping and wants to remind his fans it's all about love and respect in 2016…it's a new year and it's most definitely a new Ray J…DJ's and Blogs download it right now…We're the only company to service you this record so don't wait around to see it again…Get it while it's HOT!!!
//////////
NEW MUSIC
CLICK HERE TO LISTEN
////////////
FUTURE ALBUM
"EVOL"
///////////
YO GOTTI FT NICKI MINAJ
"DOWN IN THE DM" REMIX
//////////
J SUTTA FEATURING MEEK MILL
" FOREVER " REMIX
///////////
FUTURE
"PURPLE REIGN" (NO DJ) MIXTAPE
//////////
PUFF DADDY X FRENCH MONTANA
"MONEY AIN'T A PROBLEM"
//////////
YO GOTTI: 4 NEW TRACKS
//////////
#QUEEN COLLABORATOR, TOCARRA HAMILTON IS "ALL IN"
///////////
MUSIQ SOULCHILD NEW MUSIC
////////////
[NEW VIDEO] RALO FEAT. YOUNG THUG "I KNOW"
Ralo dropped his Diary Of The Streets mixtape back in November and now drops first visual with Young Thug, titled"I Know."
FOLLOW RALO ON ALL SOCIAL MEDIA SITES
@RALOFAMGOON
///////////
JANET MARRERO
"TRUST ME"
FRENCH MONTANA ADDS BOTTOM FEEDER CEO, SCOTT LEWIS TO THE COKE BOYS TEAM
French Montana adds Bottom Feeder CEO, Scott Lewis to the Coke Boys Team.

In anticipation of French Montana releasing his sophomore album "Mac & Cheese 4" he has added Online Promotions Expert Scott L Lewis, who owns and operates Bottom Feeder Music, to the Coke Boys team as Director of Promotions. Lewis will still run and maintain Bottom Feeder Music while handling the promotions duties at Coke Boys.

Montana and Lewis first worked together 6 years ago when French started working "Choppa Down" , which led to Bottom Feeder Music being French's go to online promotions company from there on. "I've worked with Scott for years now, he's basically already part of the team, we just had to make it official now and give him a position." Montana said about adding Lewis to the team.  "Whenever I need a record started all over the internet and early mixshow spins, I just send it to Scott and he takes care of it." "French has always been family, from the first day when Big Mike referred him to me, I said "You are going to be a star, let's work" and from then on it's always been love".

French Montana is in the final stages of finishing up his highly anticipated second studio album "Mac & Cheese 4" .  Montana's first album "Excuse My French" was released in 2013 has smash singles "Pop That",  "Freaks", & "Ain't Worried Bout Nothin".

Bottom Feeder Music and Scott L Lewis has been a leader in email and online music promotions in the Music industry over the past 9 years.  Bottom Feeder was 2014 Global Spin Award Winner and 2015 Global Spin Award Nominee for "Online Record Breaker of the Year" and has worked with every major label in the music industry and is consistently kept on retainer with numerous labels to handle their online promotions.  Lewis was even tapped by Industry Mogul Jermaine Dupri to be VP of Promotions for So So Def Records for a stint.
For Info Contact: Scott L Lewis BFBlasts@gmail.com
BLACKBERRY SMOKE
About Blackberry Smoke:
Holding All the Roses compellingly captures the energy, attitude, and honesty that have already helped to make Blackberry Smoke one of America's hottest live rock 'n' roll outfits, a truly grass-roots phenomenon with a large and fiercely loyal fan base. The 12-song set—produced by Grammy-winner Brendan O'Brien, whose previous production clients have included AC/DC, Aerosmith, Pearl Jam, Bruce Springsteen and Neil Young—showcases the Atlanta-based quintet's emotion-charged mix of bluesy rock, gospel soul, and country, with Charlie Starr's raspy twang matched by his and Paul Jackson's snarling guitars, Brandon Still's hauntingly expressive organ and piano, and the propulsive sibling rhythm section of Richard and Brit Turner. The songs' appeal is further elevated by the band's three-part vocal harmonies and elaborate arrangements that make judicious use of fiddle and added percussion. The depth displayed throughout Holding All the Roses demonstrates how Blackberry Smoke has evolved from rough-edged club act to arena-ready rock 'n' roll juggernaut as well as continues to steadily extend and expand the Southern rock tradition.
@blackberrysmoke to perform rare acoustic set @MusicCityRoots tomorrow! Livestream: musiccityroots.com/livestream
//////////
BRANDON ROSSI
"TALK ABOUT IT"
SKEME & CHRIS BROWN
"36 OZ" AUDIO
FRENCH MONTANA
FT CHRIS BROWN & MIGOS
"MOSES"
LORD DIVINE
"EXOTIC"
JOKA
"3:00 AM "
///////////
TRICK TRICK
"LIVING LEGEND"
//////////
GEEK
"LIVE FOR THE NIGHT "
FUTURE
"STICK TALK"
IMPACTING URBAN MAINSTREAM 2/1/16
///////////
JUICY J
"O'S"
///////////
REMEMBERING DAVID BOWIE
David Bowie was truly a Renaissance man and visionary artist with extraordinary talent as a singer, songwriter, performer, actor and producer, and was a musical hero to millions. A GRAMMY® Award Winner and a Lifetime Achievement Award recipient, he is remembered and celebrated today for his audacious approach to pushing creative boundaries and ability to reinvent himself time and time again, changing the course of pop music in the process. David was a true original who influenced so many and his art will live on forever. We offer our sincere condolences to his family, friends, creative collaborators and to all of David's fans across the globe.
//////////
CHRIS BROWN X FRENCH MONTANA X FETTY WAP
"HELL OF A NIGHT"
////////////
INTERNET SENSATION BON QUI QUI
Since being fired from King Burger (MADtv), Bon Qui Qui has worked many odd jobs and lost them all. In search of her calling, the employee with no filter made it her life mission to dominate the hip-hop world and recorded her first rap single called "I'ma Cut You."She's still her ghetto fabulous self but with a new career and a new weave. After recording and releasing three songs and two music videos, Bon Qui Qui released her debut album, "Gold Plated Dreams."
Bon Qui Qui is the alter ego of MADtv's Anjelah Johnson-Reyes. This original character arose from the MADtv sketch "King Burger" and followed Johnson-Reyes' stand-up routine "Nail Salon." Anjelah's combined original Youtube views are over 100 million and counting.
Johnson-Reyes, along with classic cast members of the Emmy-winning sketch comedy show will reunite for the one-hour MADtv 20th Anniversary Reunion special (Jan. 12, 8/7c) on the CW.
Anjelah Johnson Presents: Bon Qui Qui's Gold Plated Dreams Tour featuring Group 1 Crew promises to deliver a hilarious fun-filled evening. Anjelah will be performing some of her most anticipated, classic stand-up routines such as "Nail Salon" and "Tia Mary." Then backed up by Group 1 Crew, Bon Qui Qui will take the stage to deliver the highest energy, super-cala-fragi-listic-expiali-DOPE-est concert you won't want to miss! Rapping viral hits like "I'm a Cut You" & "No Boyfren" the show might get so turnt that we gotta call SACURRITY! Tickets for the April 17 show go on sale Friday, Jan. 8 at 10:00 AM at Ticketmaster.com. Tickets start at $35.00 and VIP meet and greet tickets are also available.
April 16 Biloxi, MS Hard Rock Casino
April 17 Houston, TX Revention Music Center
April 18 McAllen, TX McAllen Convention Center
April 22 San Antonio, TX Majestic Theater
April 23 Pocola, OK Choctaw Casino
April 25 Nashville, TN Polk Theatre
April 26 Pensacola, FL Saenger Theatre
April 27 Tampa, FL Straz Center
April 29 Orlando, FL Hard Rock Live
April 30 Jacksonville, FL Florida Theatre
May 2 Durham, NC Carolina Theatre
May 3 Washington DC Warner Theatre
////////////
The Sheridan Group PR announces New Client –
Former LHHATL Castmember/ Singer & Songwriter Ashley T. Moore
(Baltimore, MD) Ashley T. Moore (known for her friendship with VH1 Love & Hip Hop Castmember Kalenna) is stepping out of the shadows of reality television and adding more to her resume than a pretty face on TV. Ashley T. Moore is set to release a video for her new single "My Bitches" which gives music lovers a clear understanding as to who she is has a creative soul. Her message is clear and she holds no hidden agendas with the launch of her new single. Follow her on Instagram @AshleyTMoore.
Check out the trailer for her new video: 
CLICK HERE
About Ashley T. More:
Ashley T. Moore (ATM) born in 1986; This Baltimore native started her music career at the age of 14 singing in a local girl group. After three years in the group and an Apollo performance, Ashley branched out as a solo act. After meeting her friend Kalenna, former Dirty Money Member, in 2003 she joined "One Up Entertainment". She then met her current manager Dwayne Sherrod of "Plan B Productions" in 2004. While bouncing between productions companies she perfected her craft and began turning heads in B-More music scene. In 2007 she then hooked up with Tracy Icon who owns clubs in B-More, which lead to her opening for any Major artist that performed in the city such as, Lil Kim, Nikki Minaj, Gucci, Yo Gotti, K Michelle, and more. These opportunities allowed her to perform throughout the South and Mid-Atlantic region. In 2011 ATM's released her first radio single "Boo Friend", she was also featured on the hook of Baltimore Hip Hop artist Starzz, single "Dance All Night" which premiered on VH1. Then In 2014 she appeared on Love & Hip Hop ATL with Kalenna. She now collaborates on projects with LA producer D "Happie" White, 1/3 of the platinum production team, "Tha Aristocrats", who co-produced her new single, "My Bitches".
ATM has recently decided to focus on her brand and solo career because she wants to create a buzz around her brand and sound.  Her music sends the overall message, "Live Life, Fall In Love, Fall Out of Love, Have Fun and Get Money."  She appeals to everyone likes having fun and those who can "Relate to at times being in a crazy, unique place". Ashley found her voice listening to artist like Katie Perry, Toni Braxton, SWV, R. Kelly, 702, Beyonce, Chris Brown, Roots, and Aaliyah.
Ashley gives off an aura that is full of energy, cool, and loving, "Until you piss her off; then the Scorpio comes out." She describes herself as a 80's baby but a 90's girl, It is this attitude that makes her this fun, happy, free spirited girl who you may see streaking down the street. Ashley's short-term goal is to produce an album that will allow the world to hear her message and feel her emotions.  At the end she wants to show her son that dreams do come true and anything is possible if you put your mind to it. ATM believes success is to be able to be happy in your dream whether you make $50 or $50 million.  Her upcoming music will be her other single "Forget to Remember" and her EP "Bi Polar".
For interview inquiries email: areina@thesheridangrouppr.com
//////////
TAKE 6 DEBUTS LATEST SINGLE "WHEN ANGELS CRY" ON TBN'S "PRAISE THE LORD"
Multi-award winning jazz, pop and R&B group TAKE 6 are debuting "When Angels Cry," the first single from their highly-anticipated upcoming album "Believe," on TBN's "Praise the Lord" on Monday, Jan. 11 at 9pm CT/10pm ET. TBN is viewed globally on 70 satellites, over 18,000 TV and cable affiliates and the internet. Click here to find out how you can tune into "Praise the Lord."
"When Angels Cry" is available for purchase on iTunes, Google Play and Amazon and streaming on Spotify. The new album will be available worldwide on March 25, 2016, via SoNo Recording Group. Known for working with some of the biggest and most iconic names in music, including Ella Fitzgerald, Ray Charles, Celine Dion, Lionel Richie, Justin Timberlake, Al Jarreau, Don Henley and James Taylor, to name a few, Take 6 will delight music lovers with "Believe" a contemporary record filled with exciting collaborations and new material with every hallmark of the classic TAKE 6 sound. Motown Legend Stevie Wonder recently met up with the guys in Nashville to contribute his exquisite harmonica playing to the song "You Know You Are In Love."
TAKE 6 (Claude McKnight, Mark Kibble, Joel Kibble, Dave Thomas, Alvin Chea and Khristian Dentley), has been heralded by none other than Quincy Jones as the"baddest vocal cats on the planet!" Their uniquely cutting-edge style is comprised of six virtuosic voices united in crystal clear harmony, against a backdrop of syncopated rhythms, innovative arrangements, and funky grooves. All of this bubbles into an intoxicating brew of gospel, jazz, R&B, and pop. TAKE 6 are quintessential a cappella.
Twenty seven years later, the most talked-about vocal group of all time, TAKE 6 is in greater demand than ever, selling out shows all over the world. They have performed on Saturday Night Live, the Oscars, the Grammys, had the honor of performing for four sitting U.S. Presidents, and appeared at the Democratic National Convention. The group, which has inspired and been a founding influence to a generation of recording artists including Boys to Men and 'N Sync, has collaborated with a who's who of artists – including Stevie Wonder, Gordon Goodwin, Don Henley, Whitney Houston, Al Jarreau, Quincy Jones, kd lang, Queen Latifah, Brian McKnight, Luis Miguel, Marcus Millier, Joe Sample, Ben Tankard and Cece Winans.
TAKE 6 Tour Dates:
Feb. 12 Northern Arizona University Flagstaff, AZ
Feb 14 Chandler Center for the Arts Chandler, AZ (The Summit Show)
Feb 18 Wells Fargo Center for the Arts Santa Rosa, CA (The Summit Show)
Feb. 20 Mount Baker Theatre Bellingham, WA
Mar. 17 Krannert Center's Colwell Playhouse Urbana, IL
Apr. 1 Berks Jazz Festival Reading, PA (The Summit Show)
Apr. 2 SingStrong Reston, VA
Apr. 6 Count Basie Theater Red Bank, NJ (The Summit Show)
Apr. 15 Miracosta College – Oceanside Jazz Festival Oceanside, CA
May 14 Smothers Theater – Pepperdine University Malibu, CA
///////////
2016 GRAMMY NOMINEES ALBUM TRACK LISTING REVEALED

Latest Edition Of Compilation Features 21 Hits From The World's Biggest Superstars And Emerging Talent 
Album Available Jan.22 In Stores And At All Digital Retailers
Fans Can Pre-Order Now; Gives Fans The Chance To Attend 
Music'sBiggest Night®
SANTA MONICA, Calif. The Recording Academy®'sGRAMMY Recordings® and Republic Records announced the track list for the 2016 GRAMMY® Nominees album — available in stores and at all digital retailers on Jan. 22. The full 2016 lineup of artists and songs can be found below.
The 22nd installment of the best-selling series features 21 GRAMMY-nominated artists and hit songs from the world's biggest superstars and hottest emerging talent, including Album Of The Year nominees Alabama Shakes, Kendrick Lamar, Chris Stapleton, Taylor Swift and The Weeknd, as well as Best New Artist nominees Courtney Barnett, James Bay, Sam Hunt, Tori Kelly and Meghan Trainor among others. Pre-order the album 
here
.
By visiting www.2016GRAMMYalbum.com or www.CBS.com, fans will have a chance to win a trip for two to the 58th Annual GRAMMY Awards®.
The 58th Annual GRAMMY Awards will be held on Monday, Feb. 15 at STAPLES Center in Los Angeles, and will be broadcast live on CBS from 8 — 11:30 p.m. (ET/PT).