OLDER BLOGS 2015 PART 3
Sequoia Blodgett

UFE-TV ACCESS caught up with Blodgett began! She began her career as a video director, and worked on set with artist such as Justin Beiber and Jacob Latimore to name a few. She is really passionate about self help, life coaching, life development and realized when she was sick that she had not had the opportunity to explore some of these passions. Her road to entrepreneurism in a unique way: in a hospital bed. In May of 2014, she got really sick and was hospitalized. Confined to her room and prompted to reexamine her professional goals and dreams, Blodgett called a life-coach friend and told him about her idea to create a business; her internet community, 7AM, would focus on personal and intimate relationship development. The idea came from her fascination with life coaching and the psychology behind human relationships.
In July of 2014, Blodgett was teaching photography as the basis of branding at an all-girls tech and entrepreneurship camp across the street from Stanford University. A lot of the students had parents who were venture capitalists and CEOs of major businesses. One of the instructors mentioned Draper University. Completely riveted by the idea of a school for blossoming entrepreneurs, Sequoia applied and was accepted. She was the only student at that time that they invested in. When she is passionate about anything, there is no reservation, she just follows her intuition, and like Nike's said 'just do it.' She packed up everything and moved from L.A. to The valley to attend Draper University, where she was asked to become an entrepreneur in residence in January 2015.
After completing the program, Blodgett came in 2nd place at Pitch Day and received a small angel investment; she was the only person in her class to secure a solid deal. Not only did Tim Draper give her money upfront, but he also agreed to match another investor down the line. How fortunate was that?
While at Draper University, Blodgett developed key relationships and a valuable support system. She had such a gratifying experience that she decided to stay with the program. She currently works as an entrepreneur-in-residence, helping others the same way she was helped, all while building her business. Draper University was approached to be on a reality show, picked up by ABC family, and of course she selected to be apart of the show. "Your shift of your life depends on solely on your perspective." Dope Quote.
Prior to beginning her life as an entrepreneur, Blodgett was a senior video producer for Clear Channel's ad agency, Creative Services Group. In addition, she was signed to several production companies where she worked with multiple mainstream artists, directed commercials and shot fashion photography. Blodgett received her Bachelor of Arts in Film/Television Production at Loyola Marymount University. She currently resides in the Bay Area.
UFE-TV asked her what was her typical day like, and she basically said she's extremely busy, and focused on building. When every business starts up, one week you are developer, sales and marketing, to customer services, to I.T., to social media, to CEO etc., and during this building process sometimes you have to stop all of that to put of fires, and make sure everything is functioning properly. Another question we asked was 'within the past few months, what was one small thing you changed that made a big impact or positive result? Her immediate answer was "perspective." Depends on how you look it- affects on what actions you take. "Your shift of your life depends on solely on your perspective." Dope Quote.
Sneak peek for the Season Finale of #StartupU: 
CLICK HERE
//////////
ATL LUNCH & LEARN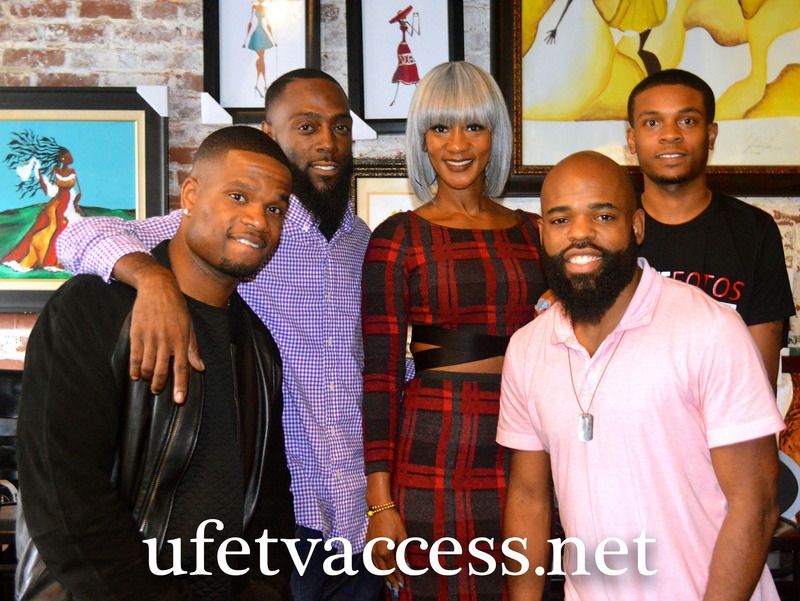 ATL LUNCH & LEARN was another successful event! Urban Female Entertainment, Quente'Sential Branding, & Be Magazine put together another awesome event for the community. This monthly event gets bigger and better each event!! Our guests enjoyed the networking scene in conjunction with our sponsored lunch by the staff Anaginks Cusines, Chef Tee . It was a real cool vibe and everyone was chill. This monthly event ATL Lunch & Learn was also sponsored by Tee's & Quote at 244 Peter Street Atlanta GA. Big S/O to our sponsors!!!
Our panlist were hand picked from our network, and there were several topics such as the entertainment business, media, entrepreneur concepts, & how everyone on the panel got started and grew into their current status & more.  The audience was really engaged into the paneled discussions and when it came to asking questions, no one in the crowd was shy. It was an intimate setting that included alot of knowledge, wisdom, networkers, grinders, media, and supporters. Our monthly panelist  were:
BRIAN STUKES (PROFESSIONAL PHOTOGRAPHER)
BO TALLEY (PHILANTHROPIST)
MARC MARVELOUS (PROFESSIONAL DANCER)
IZZY IKE (PR/MARKETING)
DAVID SHANDS (FASHION)
>>CLICK HERE To See Full Album<<<
//////////
ATL LIVE ON THE PARK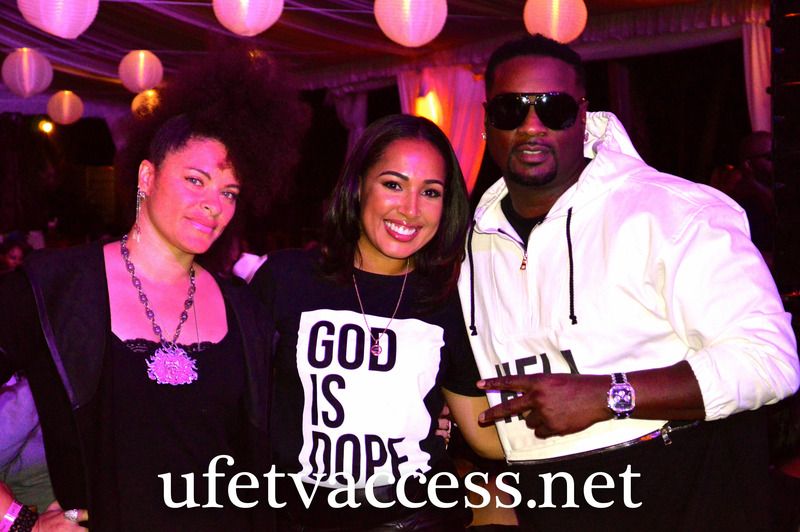 UFE-TV ACCESS was granted yet again to attend the October installment of Atl Live on The Park, and one word describes the whole night: EPIC. Many of the ATL music industry professionals were in the building, and so was the media. This night also included the HipHop Award edition. The award recipients were all HipHop Legends: Mali Hunter, Ayisha T. Obafemi, Devyne Stephens, Kenon Johnson, Jennifer Drake, & Hurricane Dave. If you are unfamiliar with any of these names, google them. They had live performances by: Mykell Vaughn & Audio Push. DJ Nabbs vibed out at the end of the night in the DJ battle, and we mos def caught footage of that. Some spotted familiar faces were Marvin McIntyre, Fort Knox, KP Prather, DJ Teknology, Angel Mcoughtry, Mint Condition, and some of the staff from Hot 107.9fm. It was a great night!
>>CLICK HERE To See Full Album<<<
//////////
AVION'S LAUNCH PARTY FEATURING JEEZY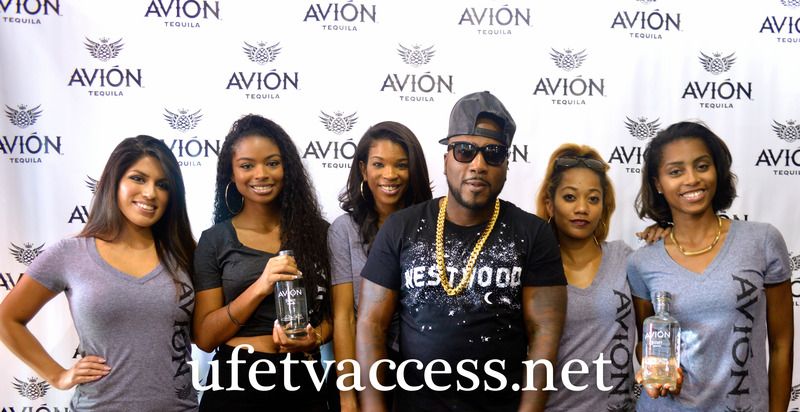 UFE-TV ACCESS was granted to attend Avion's Launch Party at the Beverage World Liquor Store in Camp Creek sponsored by Hot 107.9. Jeezy is the face of Avion, and of course the models were on deck, along side of some radio personalities, VIP's, PR's media, and attending guest. The line outside to get inside was past ridiculous, so needless to say, the launch party was a success. There were some familiar faces as always as well. Great Networking.
About Avion Tequila
After winning World's Best Tasting Tequila, Avión has seen record growth thanks to the love of consumer, bartenders and tequila aficionados. However, we can grow only as fast as our time intensive, small batch production process allows. Thus from time to time, different markets may run out of stock. Today Avión is available in Mexico, USA, Canada, Australia, France, and many other countries.
>>>CLICK HERE To See Full Album<<<
//////////
HIPHOP WEEKLY CLOSED LISTENING SESSION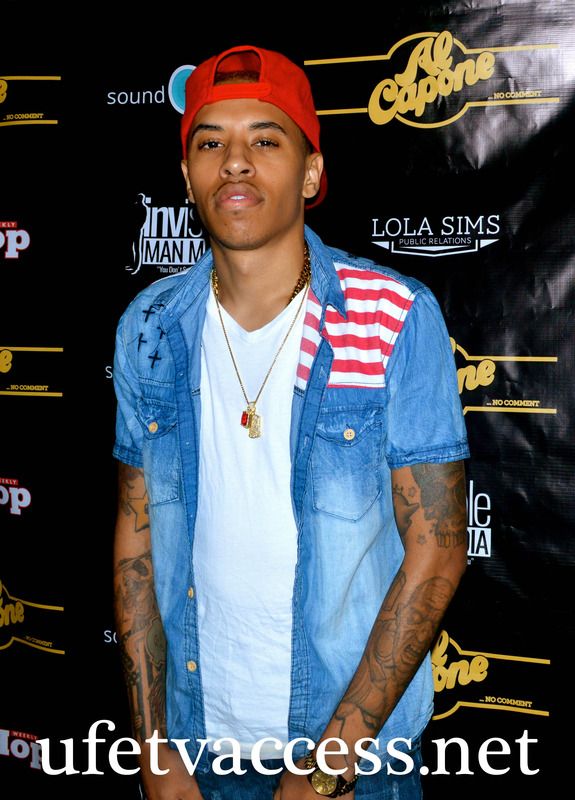 UFE-TV ACCESS was granted to atend HIPHOP weekly's closed listening session. The night started out with meets and greets, complimentary refreshments and cupcakes for attending guest, and DJ 730 was on the 1's and 2's. The purpose of this event during the A3C HIPHOP Festival was for dope Indie artist to be heard by industry professionals, and get feed back from them and introduce the audience to new dope music. Some of the Artist music we heard were:
Just Brittany
Manola Rose
Dunna
Driicky Graham (Snapbacks & Tattoo's)
Alja Kamillion (Rihanna, Scrappy, Young Thug etc.)
>>CLICK HERE To See Full Album<<<
///////////
A3C HIPHOP FESTIVAL CONCERT
UFE-TV ACCESS was granted to attend theA3C HipHop Festival Concert! There was 1000's in attendance, and the networking was insane. We met people from all over and all walks of life, and we all had one thing in come: we all love music. The A3C is always a great experience, and on this stage, history was made! They brought out everyone from Pastor Troy, Fabo, Shawty Lo,     the Jungle Brothers, to name a few. This 4 day affair was totally awesome dot com, and we would not have missed it for the world. We collected alot of great new music, and saw plenty of familiar faces.
>>CLICK HERE To See Full Album<<<
//////////
1st Annual Connecticut 2 ATL Reunion
UFE-TV ACCESS was granted to capture moments & create memories for the 1st annual Connecticut 2 ATL Annual Reunion. There were lots of people that came out of town to attend this wonderful extravaganza, and there was a whole weekend of festivities. Everyone really enjoyed themselves, and they did everything from a BBQ, spades, dance contest, UNO contest, awards, sponsors, and they had the best food and drinks. Later on that night, they had a 'get together' at a club house with an awesome DJ, and more food by the pool side. UFE-TV took great photos of everyone, and everyone that came from out of town will mos def be back again next year.
>>CLICK HERE To See Full Album<<<
//////////
"#TheWestBrooks" premieres Wednesday, October 14 at 10pm ET/PT on BET.
Last night, BET Networks hosted a private reception and screening at the SLS Beverly Hills in honor of their latest docs-series "#TheWestBrooks."
Sisters India, Crystal, Morgan, Bree and Brooke were on hand to celebrate the launch of the show, which chronicles the lives of the "insta-famous" family as they work to establish the "WestBrooks brand" and navigate their social media fame.
Special guests included "Love & Hip Hop: Hollywood" personalities Moniece Slaughter, Miles Brock and Jason Lee; American Idol's Joshua Ledet; comedian Michael Blackson; actor Brandon Jackson and more.
The evening began with a lively cocktail reception followed by a screening featuring introductory remarks by BET Networks SVP of Original Programming Charlie Jordan Brookins and "#TheWestBrooks" executive producers Lemuel Plummer, Le'John Plummer and Jason Tolbert.
Media maven 
Karen Civil
 moderated the post-screening Q&A in which the ladies shared their excitement (and 
nervousness!l about going from m
obile screens to TV screens.
The 
Takeover

: What You Really Know About the Dirty South?!? Synopsis
The Takeover: What You Really Know About the Dirty South?!? is a historical documentary that chronicles the rise of Southern hip hop.
It traces the individual histories of the five major hubs in the South- Miami, New Orleans, Memphis, Houston and Atlanta- and digs deep into the roots of the culture with exclusive interviews from the artists, producers, DJs, CEOs and music industry professionals who brought the music and culture to national dominance.
In Miami, exclusive interviews include Fresh Kid Ice the Chinaman of 2 Live Crew, bass pioneer Disco Rick, Plies, Rick Ross and Trick Daddy. In New Orleans, bounce artist Jubilee, entertainment mogul Master P, Mia X, Mystikal, B.G. and Mannie Fresh break down the city's musical history.
In Memphis, platinum rappers/producers/label CEOs DJ Paul and Juicy J, rap legend Eightball, Project Pat, Tela and underground prodigies Ska Face Al Capone and Gangsta Pat tell what Memphis, its music and culture are all about.
In Houston, rap pioneers Scarface, Lil Keke, E.S.G., Trae and Bun B as well as DJs Michael "5000" Watts and OG Ron C along with Slim Thug, Paul Wall and Chamillionaire explain their city's musical mystique. Concluding in Atlanta, the documentary narrates the city's history with interviews with Lil Jon, Young Dro, DJ Drama, 2 Chainz, Gucci Mane, Shawty Lo and DJ Toomp.
Straight from the mouths of the artists, producers, DJs and record industry veterans who brought the culture into mainstream prominence, The Takeover: What You Really Know About the Dirty South?!? gives a play-by-play account of how this underdog region rose to dictate everything within the world of rap!
RICK ROSS, SCARFACE, GUCCI MANE , RICH HOMIE QUAN, TRICK DADDY, MANNIE FRESH, LIL JON, MASTER P, KILLER MIKE, DJ DRAMA GIVE DEPTH TO THE HISTORY OF SOUTHERN HIP-HOP IN NEW DOCUMENTARY
"THE TAKEOVER: WHAT YOU REALLY KNOW ABOUT THE DIRTY SOUTH?"
Film's Soundtrack Executive Produced and Scored by Multi-platinum Music Producer Drumma Boy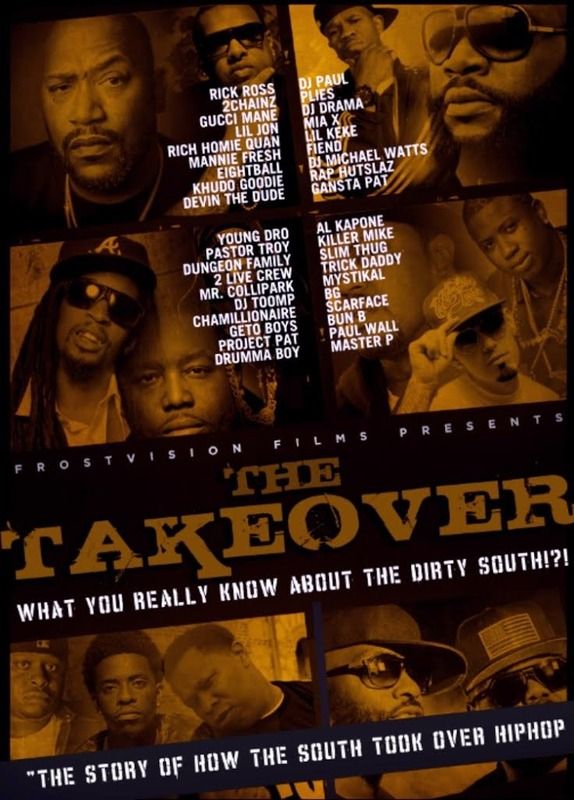 ATLANTA, GA – Frost Vision Films in association with eOne Distributionand N.S.U.C. Entertainment Group present the groundbreaking documentary The Takeover: What You Really Know About the Dirty South? The highly anticipated film follows the significant rise of southern Hip-Hop music, featuring some of the industry's biggest stars including Rick Ross, Scarface, Rich Homie Quan, Gucci Mane, Trick Daddy, Mannie Fresh, Lil Jon, Master P, Killer Mike, DJ Drama and more. The project will unveil candid, never-before-seen interviews with some of the most prominent names in Southern rap.
The 90-minute documentary is co-produced, directed and written by entertainment industry heavyweight Andre "Jack Frost" Stephens, who played a major role in the southern Hip-Hop movement and also helped cultivate the careers of Yo Gotti and Kia Shine as well as veteran Hip-Hop journalist Carlton Wade, who's work is featured in the film.
"This project was a labor of love, but ultimately, it was a story that really needed to be told,"Frost notes." Wade co-signs by pointing out, "The hardest part was trying to compress almost 50 years of history in two hours. We want to educate and entertain at the same time."
Memphis-based DJ Jus Borne scored the film and fellow Memphis native and multi-platinum music producer, Drumma Boy, scored and executive produced the accompanying soundtrack."Without sounding overtly cocky, I feel like I've contributed a great deal to the sound and shape of southern music," the Atlanta resident says. "My work has broken records, dominated national attention, and paved the way for all these new southern producers and rappers coming up in the game now. I am a proud southern child of God from Memphis and support all of our accomplishments wholeheartedly!"
//////////
Hip Hop Weekly Teams Up With Atlanta's #1 Hip Hop Station Hot 107.9 and Armadale vodka For the 2nd Annual Hip Hop Weekly Soundstage & Interview Suite Livestream Broadcast
Atlanta, GA braced itself for one of the largest urban event gatherings of the year with the 11th Annual A3C Conference & 10th Annual BET Hip Hop Awards this past weekend. And as such Hip Hop Weekly, Hot107.9 and Atlanta Media Partners kicked off the weekend hosting a who's who in music, tv, film and fashion at its 2nd Annual Livestream Soundstage & Interview Suite. Lil Scrappy, Snootie Wild, Bill Bellamy, Redman, Trae The Truth, Zaytoven, Sean "The Pen" Garrett, OJ Da Juiceman, Kirk Frost, Yung Joc, Jagged Edge, Mama Cash, Deb Antney, Hot Boy Turk and more hit the red carpet and interview lounge to speak with Hip Hop Weekly hosts DJ Waffles, Neffe ("Keyshia Cole All In") and Erica Pinkett ("Love & Hip Hop Atlanta.").
The Legendary hip hop DJ, Big Kap, kept the party going while star performances on the soundstage came from some of hip hop's rising stars including Lil Don Loyal (Future's artist), Blak Youngsta (Yo Gotti's artist), GG Money (Deb Antney), Shawty Boy and Jess Classic. Fans worldwide tuned in via mobile, laptop and tablet devices to witness all the raw electric commotion live while watching the lavish VIP experience! Exclusive r carpets, flashing lights, complimentary gifts and courtesy drinks were all around. Attendees found themselves gifted with Swychboard Hover Boards, Pelle Pelle Jackets and Tees, British Knights Shoe Apparel, FlytLab Vapor Systems, Glam Squad Hair Products and luscious tastes from Armadale Vodka.
Guests were also treated to an exclusive look at the new documentary film "The Hip Hop Nucleus," directed by Choke No Joke. Focusing on the legendary Tunnel night club in New York City, "The Hip Hop Nucleus" is a historically nostalgic documentary that takes you back to the Golden Era of Hip-Hop with never before seen footage and interviews with Jay Z, Dr. Dre, Snoop Dogg, Sean "Diddy" Combs, Lil Wayne, Shaq, Funkmaster Flex and more. Needless to say, Suite Longue was the place to be Thursdaynight and if you missed it – well, there's always next year.
About Hip Hop Weekly:
Hip Hop Weekly Magazine is an American hip-hop news and entertainment magazine founded in 2006. The magazine covers celebrity news, music, film, fashion, sports and features exclusive interviews with many notable figures within popular culture. Cynthia Horner serves as Editor-in-Chief. Published every two weeks, the magazine offers the latest news to the millions of young Americans who identify with the hip-hop culture.
Media Inquiries:
Atlanta Media Partners
info@AtlantaMediaPartners.com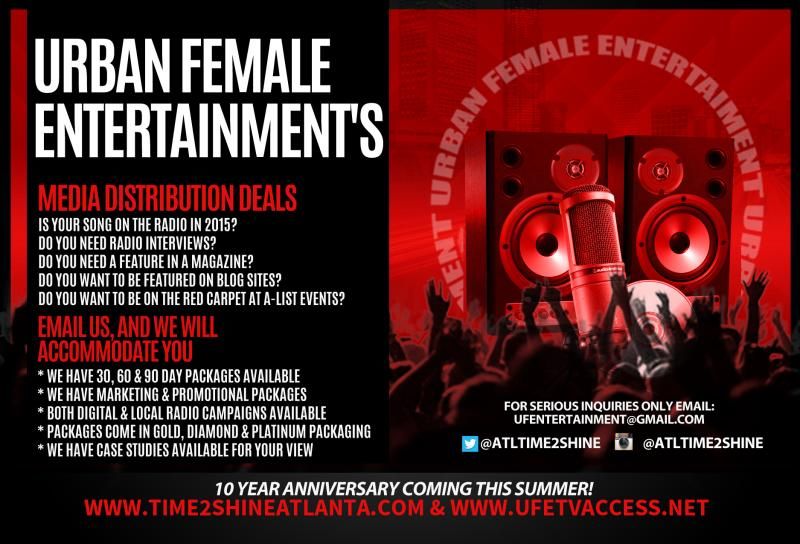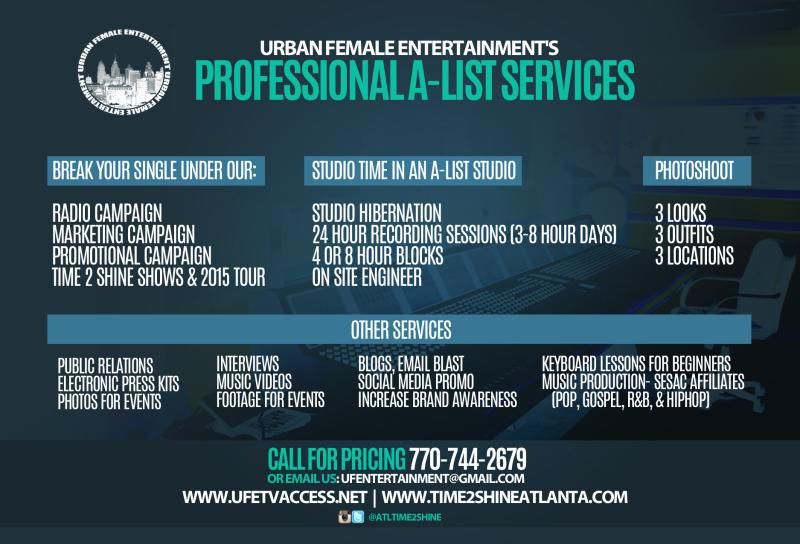 FAME LIVE & TIME 2 SHINE CONCERT SERIES
Urban Female Entertainment Joined forces with GrassRoots Marketing & Consulting to bring together dome dope talent to hit the stage at the Music Room! It was mod def a night to remember, and night full of soul, pop, and R&B. It was a dope crowd that came out that loves good new music, and the networking was in full effect, and everyone that came out left with more numbers and cards than they came with, it was a kool vibe. The artist that hit the stage were:
Malik Jones
Mylah
Chinkie Brown
Anotonio Ramsey
Kaydene
Keierica
3D
>>CLICK HERE To See Full Album<<<
//////////
TheWestBrooks, Coming to BET Oct. 14 @ 10PM ET/PT
BET NETWORKS WILL #BREAKTHEINTERNET 
WITH THE PREMIERE OF ITS NEW ORGINAL DOCU-SERIES #THEWESTBROOKS PREMIERING WEDNESDAY, OCTOBER 14 AT 10 PM ET/PT
Join The Conversation on Social Media By Using The Hashtag #TheWestBrooks
(NEW YORK) – October 2015 – BET Networks announced today the premiere date of its new original one-hour docu-series #THEWESTBROOKS! The WestBrooks, also known as "The First Family of Social Media", features five beautiful, yet entirely unique sisters: India, Crystal, Bree, Morgan and Brooke, who have taken the social media world by storm with more than two million followers checking their every move. We go behind the tweets and posts to follow the insta-famous family as they work to establish the "WestBrooks Brand," while doing all that they can to keep their tight-knit family intact in the midst of newfound fame and celebrity. #THEWESTBROOKS premieres Wednesday, October 14 at 10 PM ET/PT.
About the #THEWESTBROOKS ladies:
India (@indialove)is the pampered princess of the family. Most known for her rumored associations with multiple Hip Hop A-listers, this burgeoning model/fashionista stays busy juggling business meetings with posting endless selfies to her active social media accounts.
Crystal (@westbrooks.crystal)is the free-spirited, peace-loving, hippy of the family.  A college finance major by day, Crystal has aspirations of conquering the modeling and acting worlds with her signature smile.
Morgan (@mommyistattedd)is her Dad's protégé and the tough-as-nails tattooed biker girl with a business mind and a fuse you don't want to ignite.  Whether it's riding with her bike club or running multiple businesses, the "Boss Lady" gives 100% to everything she does, including defending her sisters.
Bree (@breecandace)is the temperamental middle child of the group. She's a mother of one with a budding plus-size modeling imprint on social media which focuses on the beauty of women with curves.
Brooke (@shes_brookelauren)is the big sister and heart of the WestBrooks family.  This grounded mother of three is fiercely protective of her sisters as she makes plans to rule the fitness and fashion worlds with a focus on under-appreciated plus-size women.
While the WestBrooks women receive the majority of the attention, their parents Warren and Candy are far from behind-the-scenes. And while each family member has an individual purpose and passion, it is their familial bond and love that keeps them grounded.  "Family is not an important thing, it's everything."
#THEWESTBROOKS  is Executive Produced by Lemuel Plummer for L. Plummer Media, Jason L. Tolbert, for Field Legend Productions and Le'John Plummer for Art Life Entertainment.
Join the conversation on social media by using the hashtag #TheWestBrooks.
About BET Networks
BET Networks, a subsidiary of Viacom Inc. (NASDAQ: VIA, VIAB), is the nation's leading provider of quality entertainment, music, news and public affairs television programming for the African-American audience. The primary BET channel reaches more than 90 million households and can be seen in the United States, Canada, the Caribbean, the United Kingdom and sub-Saharan Africa. BET is the dominant African-American consumer brand with a diverse group of business extensions: BET.com, a leading Internet destination for Black entertainment, music, culture, and news; CENTRIC, a 24-hour entertainment network targeting the 25- to 54-year-old African-American audience; BET Digital Network – BET Gospel, attractive alternative for cutting-edge entertainment tastes; BET Home Entertainment, a collection of BET-branded offerings for the home environment including DVDs and video-on-demand; BET Event Productions, a full-scale event management and production company with festivals and live events spanning the globe; BET Mobile, which provides ringtones, games and video content for wireless devices; and BET International, which operates BET in the United Kingdom and oversees the extension of BET network programming for global distribution.
Heels 4 A Cause presents…Surviving in Fashion Charity Fashion Show
(Atlanta, GA October 2015) Domestic Violence survivor and founder of Heel My Heart Inc., Nikki Chaney is back with another exciting charity fashion show. Heels 4 A Cause announces their 3rd Annual "Surviving in Fashion" charity fashion show unmasking the harsh reality of domestic violence.
Domestic violence is silently destroying our communities and Chaney is no longer afraid to share her testimony in an effort to save someone's life. The National Coalition of Domestic Violence states that every 9 seconds a woman in the United States is assaulted or beaten.  It also states that 1 in 5 women and 1 in 7 men have been victims of severe physical violence by an intimate partner in their lifetime. "I wanted to create an organization to help those that feel as if no one cares or even knows about their domestic violence situation. I've been there, so Heel My Heart provides women with the essential necessities to take charge of their life and rebuild their self-esteem," says "Surviving in Fashion" organizer Nikki Chaney.
"Surviving in Fashion" will feature two well-known Atlanta designers. Known for having exquisite designs, a fun loving personality but most of all giving back, Project Runway's  Rafael Cox will be showcasing in "Surviving in Fashion". Also, DeMariyon Futch of The Kings Clothing Co., who has been designing for a total of four years, will be showcasing his exclusive men's collection.
A portion of the proceeds will benefit the Dekalb County Resource Center for Women. "Surviving in Fashion" will consist of fashion, fun, testimonies, celebrities, entertainment, all under one roof. This fashion show will be hosted by Author and Empowerment Coach Tanisha Mackin, and the purple carpet will be hosted by WE Tv's LaKenya Morris of Cutting It in the ATL.
Tickets are online at survivinginfashion.eventbrite.com.
For more information on Heel My Heart Inc. please visit www.heelmyheart.org.
Title: Heels 4 A Cause presents…"Surviving in Fashion"
When: Thursday, October 22nd, 2015
Time: Red Carpet starts at 7pm, Show starts at 9pm
Where: The Defoors Centre
1710 Defoor Ave, NW, Atlanta, GA 30318
Partners: Rolling Out Magazine, Dr. Miracles
About Heal My Heart Inc:
The goal of Heel My Heart is to help rebuild victims of domestic violence and abuse self-esteem. Our  6 week program provides women with the tools and resources they need to further their education including help with college applications, resumes & cover letter, job training and interview preparation; a makeover provided by a Certified hair stylist and makeup artist, giving them a professional look and confidence to move forward with their lives, and of course, a nice pair of heels. We help women with all aspects of the recovery process, including filing for divorce and placing protective orders against their attackers. Our goal is to help rebuild their self-esteem enabling them to become more productive in society, as they reestablish their lives after suffering through domestic violence.
//////////
2015 Latinos de Hoy Awards Set For Sunday, October 11th at the Dolby Theatre

THE LOS ANGELES TIMES AND HOY
2015 LATINOS DE HOY AWARDS
SET FOR SUNDAY, OCTOBER 11TH
Access Hollywood's Liz Hernandez Will Host Event
Honoring Latino Leadership, Service and Culture –
Presenters include Henry Cejudo, Edward James Olmos, Chiquis Rivera
and Yair Rodriguez
with Special Performances by Kinky, Palenke Soultribe, Sofia Reyes and Jasmine V.
Awards Show Moves to the Prestigious Dolby Theatre and
Supports the Hispanic Scholarship Fund
LOS ANGELES, CA (October 2, 2015) – The Los Angeles Times and Hoy's 2015 Latinos de Hoy Awards will be held Sunday, October 11th at the prestigious Dolby Theatre in Hollywood.  Television personality and journalist Liz Hernandez will host the annual achievement ceremony, which is held as the culmination of National Hispanic Heritage Month and supports the Hispanic Scholarship Fund.  The evening will kick-off with red carpet arrivals followed by the awards show and a post-awards party.  A limited number of tickets are available for purchase at LatinosDeHoy.com.
Presenters include Henry Cejudo, Edward James Olmos, Chiquis Rivera and Yair Rodriguez with special performances by Kinky, Palenke Soultribe, Sofia Reyes and Jasmine V.
Confirmed Latinos de Hoy Honorees:
Rafael Augustin
Kathleen Bedoya
Gabriel Chavarria
"East Los High"
Katie Elmore
Bricia Lopez
Dolores Huerta
Maurício Mota
Carlos Portugal
Castulo De La Rocha
Vanessa Vasquez
Danielle Vega
The annual Latinos de Hoy Awards is a bilingual/bicultural event to honor those in the Latino community who exemplify leadership, service and a dedication to setting an example for their peers and the next generation.  It is the only event celebrating Latinos, and the vibrant and diverse voices in a shared culture, produced by a major newspaper group in the U.S.
"We are proud to continue the tradition of recognizing important Hispanic leaders in the worlds of entertainment, sports, business and arts by creating Latinos de Hoy," said Roaldo Moran, Publisher and General Manager, Hoy Los Angeles.  "This will be a great show and we can't think of a better way to celebrate Hispanic Heritage Month."
The event brings together celebrities, entrepreneurs and community leaders and is executive produced by David Chavez, CEO of INGEÑUITY.  Past honorees/presenters have included Oscar De La Hoya, Ozomatli, Gina Rodriguez, Sheila E., Angélica Maria, Ana Bárbara, Kate del Castillo, Cheech Marin, José José and many others.
More than 3 million Latinos read the L.A. Times and Hoy each week.  Latinos de Hoy is an extension of The Times' and Hoy's shared mission to engage and inform and support community involvement among those readers.
Information on the Hispanic Scholarship Fund can be found at http://events.latimes.com/latinosdehoy/charities/
Latinos de Hoy is produced in association with INGEÑUITY.  Sponsors include Goya Foods, the Los Angeles Lakers and Maker's Mark.  A community partner of Latino Heritage LA, Latinos de Hoy is also supported by ABC7, Alegría Magazine, Gypset Magazine, LATV and Mega 96.3 FM.  Details and ticket information: LatinosDeHoy.com.  Connect on Facebook, Twitter and Instagram (#LDH15).
About Los Angeles Times and Hoy:
The Pulitzer Prize-winning Los Angeles Times is the largest metropolitan daily newspaper in the country and has been covering California and the world for more than 133 years.  Hoy is the #1 home-delivered Spanish language newspaper in the United States.  Together, LA Times and Hoy reach 37% of English-dominant Hispanic adults in Los Angeles and more than 1 million Spanish-speaking people each week.
About INGEÑUITY:
INGEÑUITY is a business growth agency connecting + people + brands + experiences changing millions of lives and communities.  We believe in pioneering and transforming experiences that turn feelings into action through event marketing, signature platforms, TV specials, concerts, conventions, galas, speakers & tours, exhibitions and world-renowned celebrity relationships.  More information: WeAreIngenuity.com, @weare_ingenuity.
DJ KUTT THROAT BIRTHDAY PARTY
UFE-TV ACCESS was granted as the official photographer for DJ Kutt Throat's 28th Birthday porty! DJ Kutt Throat is well know through out the city of Atlanta, and world-wide as he is the OFFICIAL tour DJ for Young Jeezy. DJ Kutt Throat is the CEO of I Love My Plug DJ's, which one of the biggest DJ Coalitions in Atlanta. The city of Atlanta mos def came out to support him, from aritst, to CEO's, his entire DJ family, supporters and fans. It was over 200 people that came out to be apart of history and UFE-TV was there to capture moments and create history. It was a good time, good food and drinks!
>>CLICK HERE To See Full Album<<<
//////////
10 Time Award Winning Music Video to Screen at Golden Door Int'l Film Festival
(NEW YORK, NEW YORK – September 22, 2015) – Australian artist Nez Erok hits New York City for Golden Door Int'l Film Festival; screening of her music video "Beautiful", taking place on Friday, September 25, 2015. Beautiful is the title of the uplifting song based on Nez's personal prevails over oppression and domestic violence. Initially produced as a dance track but release as an acoustic version to speak to a wider audience.
"Beautiful" is also a semifinalist in the Silent River Film Festival held in California, the track was produced byNik Felippe. The single highlights the singer's impressive song writing skills of emotion from a real life situation and her diverse take on arrange of musical lyrics.
Nez Erok is not only a singer and performer; she's also an advocate against women violence and supports causes like Xoticar International Women's Day Luncheon. Her mission is to spread healing and hope after trauma.
ABOUT NEZ EROK:
Born in Perth Western Australia in 1977, yet raised within a Turkish culture at home, Nez's natural talent for music was nurtured by a deep desire to not only find a voice, but to be heard.
In a journey which took her from the school choir to the recording studio, Nez's natural flair for electronica saw her redefine what was thought possible of the genre, creating house tracks that capture the raw emotion usually only exposed in ballads.
/////////
2ND ANNUAL BEATS TO BEAT BREAST CANCER
Who: Celebrity DJ's: DJ B-Hen (DJ from Good Morning America), DJ D-Nice, Vashtie, Quiana Parks, along with their celebrity friends and tastemakers get together in support to kick off Breast Cancer Awareness Month through music.
What: The 2nd Annual Beats to Beat Breast Cancer is kicking off the month of October by hosting an annual multi-city event to help spread awareness and raise funds to support American Association for Cancer Research (AACR) which works tirelessly to eradicate the disease.
2nd Annual Beats to Beat Breast Cancer

Thursday, October 1, 2015
The Royal, Union Square – 127 4th Ave, New York, NY 10003
"When my mother, Tracy Henry was only 35 years old, I lost her to a 14-month battle with breast cancer. She inspired me to not only live a life of passion and purpose, but to also dedicate my talents to preventing the impacts of this devastating disease… so I have asked my fellow DJ's to help me do just that through music," says DJ B-Hen.
Other Celebrity DJ's In Support: MC LYTE, DJ MOMA, DJ YOUNG 1, DJ KISS, QUICK SILVA, SPINSER TRACY, DJ KORRECT, QUIANA PARKS, JAYCEEOH, DAMAGE, ORATOR, SCRATCH ACADEMY.
MOMMIES WHO BRUNCH
ABOUT MOMMIES WHO BRUNCH
Mommies Who Brunch is an organization that gives mothers a chance to spend a day with other mothers; they can network and relate to. Founder, Jasmine Foreman, came up with the idea of having different events that are specifically for mommies. With so many events that pertain to women, there are not any that focus just around mothers.
"As a new mother, I've learned that quality time with myself is extremely important not only for my health, but with raising my daughter. Self-confidence is something that all women lack whether it's during pregnancy or post-pregnancy and it takes time to rebuild, says Jasmine Foreman."
The mission and purpose of Mommies Who Brunch is to show mothers that although we have so many other responsibilities, our health and our self-worth is just as important and we are not alone. We hope with this movement, mommies around the nation will be encouraged to embrace pregnancy and to embrace being a mother.
ABOUT PASHAE PR
Pashae Public Relations, LLC – a small boutique agency based in Atlanta & New York.  We are an award winning Public Relations & Marketing Consulting specializing in lifestyle, entertainment, and non profit industry. Offering public relations, relationship marketing, social media solutions, and overall branding.  Founded in 2014 and operated by Pashae Williams. We know the motivation of women, generation next, young trendsetters and key influencers whose lifestyle and behaviors build brands organically. Additionally, social responsibility is a major factor of companies and organizations we work with as we professionally and personally strive for the highest quality of life for all.
ACTRESS RUMER WILLIS ADDED TO THE CAST OF
PAUL MITCHELL SHALL WE DANCE ON ICE
AT THE US CELLULAR COLISEUM
Tickets for Shall We Dance on Ice are on-sale now
Bloomington, IL (September 29, 2015) – The US Cellular Coliseum and Disson Skating are pleased to announce a new co-host, Rumer Willis, to the star studded cast of Paul Mitchell Shall We Dance on Ice coming to Bloomington on Saturday, December 12, 2015 at 7:00 p.m.  This previously announced event will showcase a journey of dance through the ages with both dancing and skating, enhanced by music and special effects to create an elegant production on the ice.
Rumer Willis is an American actress and singer and is the oldest daughter of actors Bruce Willis and Demi Moore.  She was recently named theDancing with the Stars 2015 Mirror Ball winner and made her Broadway debut last week as Roxie Hart in the popular and long-running musical, Chicago.
Willis opened her Broadway run with a standing ovation in front of a sold out crowd and has already garnered acclaim from both the Broadwayand International communities.
Willis will share hosting duties with Olympic gold medalist, Kristi Yamaguchi.
A special musical guest artist will also be added to the show.  The Paul Mitchell Shall We Dance on Ice show is part of the Colgate Skating Series on ABC.
Ticket prices range from $28 to $78 (not including applicable fees and taxes).  For information about the show, visit www.uscellularcoliseum.comor call the box office at 309-434-2679.
Tickets are available at all Ticketmaster outlets, including the U.S. Cellular Coliseum, www.ticketmaster.com, select Walmart locations or charge by phone at 1-800-745-3000.
ATL LIVE ON THE PARK
UFE-TV ACCESS was granted to attend to attend the September show for Atl live on the park presented by Shanti Das & Brian Nicols. This show was hosted by Tayie Samuels, and DJ Mars was on the 1's and 2's. The line up was super-dope: First to hit the stage was London Young who did an excellent job singing a few of Whitney Houston songs; you know with the band, the show is that much better, and we can honestly say: "she did that." She definitely would have made Whitney Houston proud!. Next on the bill was Carmen Rodgers, and she sang her heart out, and did a duet with Anthony David. They sounded really good with the Jukebox (the band). Then to close the show out was Quinn and the Jukebox who does alot of gigs around town. He did a lot of classic songs that the crowd was familiar with, and one of my all time favorites he performed was "In the air of the night" by Phil Collins. Stay tuned for next months show which will be the HipHop Awards.
>>>CLICK HERE To See Full Album<<<
TSAW Coming To Atlanta on 

November 7-8
Please spread the word for any actors/actresses in the Atlanta Metro Area. This is pertinant information on NAACP Image Award Winner Tasha Smith's actors workshop in Atlanta.
Tasha Smith
 brings her outstanding 2 day acting course, '
TSAW
,' to Atlanta on 
November 7-8
. Please post and share. For more information visit: 
tsaw.com
//////////
HIGHLIGHTS FROM THE EMMY'S

Photo Cred: Marc Bryan-Brown
All we have is say about the EMMY'S is WOW!! There is light at the end of the tunnel for those of you who think, your work is in vein, or you are jut working for a paycheck! Viola Davis made history last night, and her speech was priceless. We hope you were all tuned in, as the rest of America was, and congrats to all the nominee's and winners from last night as well. Everyone works hard, and wants to be recognized and rewarded for their hard work at the end of the day. Don't give up, and always strive to be a better you!
Again, Viola Davis has made history during Sunday's 67th annual Emmy Awards, becoming the first black actress to win the Emmy for Outstanding Lead Actress in a Drama for her role as Annalise Keating on ABC's How to Get Away with Murder.
We loved these lines: "In my mind, I see a line. And over that line I see green fields and lovely flowers and beautiful white women with their arms stretched out to me over that line, but I can't seem to get there no-how. I can't seem to get over that line," Davis said, quoting Harriet Tubman in her acceptance speech. "Let me tell you something: the only thing that separates women of color from anyone else is opportunity. You cannot win an Emmy for roles that are simply not there."
Actress and Emmy winner Viola Davis emotional proceeded to thank many other actresses of color, including fellow nominee Taraji P. Henson, Scandal star Kerry Washington, and Halle Berry. "Thank you for taking us over that line," she said. #wontHedoit
A FEW HIGHLIGHTS FROM THE EMMY'S
Outstanding Supporting Actress in a Drama Series
Joanne Froggatt, Downton Abbey • PBS
Lena Headey, Game of Thrones • HBO
Emilia Clarke, Game of Thrones • HBO
Christina Hendricks, Mad Men • AMC
***Uzo Aduba, Orange Is the New Black • Netflix
Christine Baranski, The Good Wife • CBS
Outstanding Lead Actress in a Drama Series
Claire Danes, Homeland • Showtime
***Viola Davis, How to Get Away with Murder • ABC
Taraji P. Henson, Empire • Fox
Tatiana Maslany, Orphan Black • BBC America
Elisabeth Moss, Mad Men • AMC
Robin Wright, House of Cards • Netflix
Outstanding Supporting Actress in a Limited Series or Movie
***Regina King, American Crime • ABC
Sarah Paulson, American Horror Story: Freak Show • FX
Angela Bassett, American Horror Story: Freak Show • FX
Kathy Bates, American Horror Story: Freak Show • FX
Mo'Nique, Bessie • HBO
Joe Kazan, Olive Kitteridge • HBO
//////////
THE RICE AWARDS RECAP
UFE-TV ACCESS was granted to attend the  The Rising in Community Excellence Award = The R.I.C.E. Awards! This event was super-dope, great chefs, food, drinks, speakers, and everyone was dressed to impress. Congrats to all of the nominees and winners in each category. This was a red carpet event at the Spring Hill in Atlanta GA.
This event is in celebration of those individuals who work tirelessly to improve lives throughout greater Atlanta, putting spotlight on these outstanding hard workers and their organizations and bring awareness to their tremendous sacrifices and contributions.  The Rising in Community Excellence Award is given to individuals who demonstrate keen awareness about community needs and step into the fray, lending a hand and making things better. These hard working goal achievers have created organizations that serve metro Atlanta.
The RICE Award nominees are innovative and charitable visionaries who recognize the importance of their presence and contribution to the greater Atlanta community and beyond. Nominees were selected by a panel of industry professionals, community leaders and everyday citizens. Each category is about a community leader who has used their position to develop or implement programs that have changed the face of our communities. The nominees are leaders who have used their position to develop and implement programs that have changed the face of our communities and helped people in innumerable ways. There slogan is:
"We Honor The Unsung Heroes of The Community"
The 2015 Nominee Categories are
1. Business
2. Beauty and Fashion
3. Non-Profit
4. Civil Service
5. Heath   and Welfare
6. Entertainment
7. Education
8. Media
9. Music & Arts
0. Technology & Sustainability
The 2015 Honoree Awards are
* The Founders Outstanding Citizen Award
* The Mayor's Outstanding Citizen Award
* The Milestone Award
* The Innovation Award
* The Heritage Award
* Lifetime Achievement Award
* The Youth Achievement Award
* The Leadership Award
* The Corporate Award
* The Legal Award
>>>CLICK HERE To See FUll Album<<<
//////////
A3C HIP HOP FESTIVAL COMING BACK TO ATLANTA
2 Chainz, Boosie BadAzz, Ryan Leslie, Dungeon Family, Coach K, Shanti Das and More Join the 2015 A3C Festival & Conference in Atlanta.
Atlanta, Ga  – A3C is excited to announce the final, of three, installments of artists and speakers to participate at this years events. The 11th annual A3C Festival & Conference, affectionately known as "Hip-Hop's Annual Pilgrimage,"  2015 A3C will take place October 7-11, 2015, in Atlanta's eclectic Old 4th Ward, along Edgewood Ave, and East Atlanta Village.
Today, the internationally recognized five-day festival and conference adds the following artists and speakers to the A3C line-up: 2 Chainz, Boosie BadAzz, Ryan leslie, Shanti Das, Maino, Dungeon Family (Big Gipp, Cool Breeze, Backbone), DJ Scream, Coach K, Crooked I, Kyambo "Hip-Hop" Joshua, OG Maco, Key!, Sacha Jenkins, FRKO, Sir Michael Rocks, Zaytoven, TM88, Brandon "Jinx" Jenkins, Organized Noize (Ray Murray, Rico Wade & Sleepy Brown), Kap G, Young Dolph, Travis Porter, Cap 1, Short Dawg & Skooly.
This talent list joins the amazing group of artists and speakers already announced, including: Taylor Gang & Wiz Khalifa, Pete Rock, Jungle Brothers, Beanie Sigel, Peter Rosenberg & Cipha Sounds, Joe Budden, Father & Awful Records, Marc Lamont Hill, Karen Civil, Combat Jack, Sonny Digital, Sha Money XL, Tha Alkaholiks, Scotty ATL, Johnny Cinco, Tsu Surf, Silkk The Shocker, Mike Zombie, DC Young Fly & Stic of Dead Prez, De La Soul, Rakim, Cam'ron, Dame Dash, Just Blaze, Curren$y & Jet Life, Jean Grae, Cyhi the Prynce Pharoahe Monch, Soulection Executive Team, PNB Rock, The Difference Machine and Kool Keith.
You can explore the 2015 line-up, as it continues to build, and begin creating your personal schedule at the following links:
Single Day A3C All-Access Passes are NOW on sale and the newly revamped 2015 A3C App is launching soon.
The A3C has not only become the largest Hip-Hop festival and conference in the South, but is the premiere gathering place for MCs, DJs, producers and speakers that create Hip Hop music as well as participants and enthusiasts of the culture. A3C curates a multi-faceted experience including the festival, the conference, and unique brand activations that take over the city of Atlanta during this time. Since 2005, the event has featured over 3,000 of the most exciting artists in Hip-Hop including: The Juice Crew, 2 Chainz, J. Cole, Action Bronson, Questlove, Meek Mill, A$AP Rocky, Lecrae, Big Boi, G-Eazy, Scarface, Danny Brown, Young Thug, Tech N9ne, Jay Electronica, Big Daddy Kane, Vic Mensa, Waka Flocka, Wale, and B.o.B.
The A3C Festival features 500+ performances over 5 days, while the Hip-Hop community ascends on Atlanta to experience, celebrate and discover the most legendary, talented and promising artists from across the US, and abroad. Artists are continuously added to A3C Festival line-up and every night features surprise performances. In other words, the A3C Festival is an amazing Hip-Hop experience like no other. "I love the team at A3C for giving artists a platform to be heard and build their craft!", states Sean "Diddy" Combs."
The A3C Conference is an incomparable platform for the Hip-Hop industry, academics, creatives, companies and organizations to connect, learn and build.  A3C Conferenceincludes keynote speakers, panels, workshops, demos, interviews, screenings, mixers and exhibits featuring over 150 Hip-Hop industry experts, academics and influencers "I really love what this conference represents.  I love that most of the people that you see are business minded, it's inspiring." states Bun B.
A3C has moved the Conference Center to The Loudermilk Center, and the host hotel to the Sheraton Atlanta Hotel. The A3C Pro-Audio Conference Center will remain at the SAE Institute of Atlanta, and A3C has partnered with the Atlanta Streetcars to transport  A3C attendees around Atlanta for free.
2015 A3C Festival & Conference presenting partners currently include: MyMixtapez, Monster Energy, SAE Institute of Atlanta, Morehouse College, Mail Chimp, Tunecore and Sonicdbids.
For more information about the A3C Festival & Conference, taking place in Atlanta on October 7-11, 2015, visit 
www.a3cfestival.com
. Follow A3C on Facebook.com/A3Cfestival and Twitter – @A3C and Instagram – @A3CFestival  and the hashtag is #A3C2015.
THE TAPING OF THE 2015 TRIUMPH AWARDS IN ATLANTA GA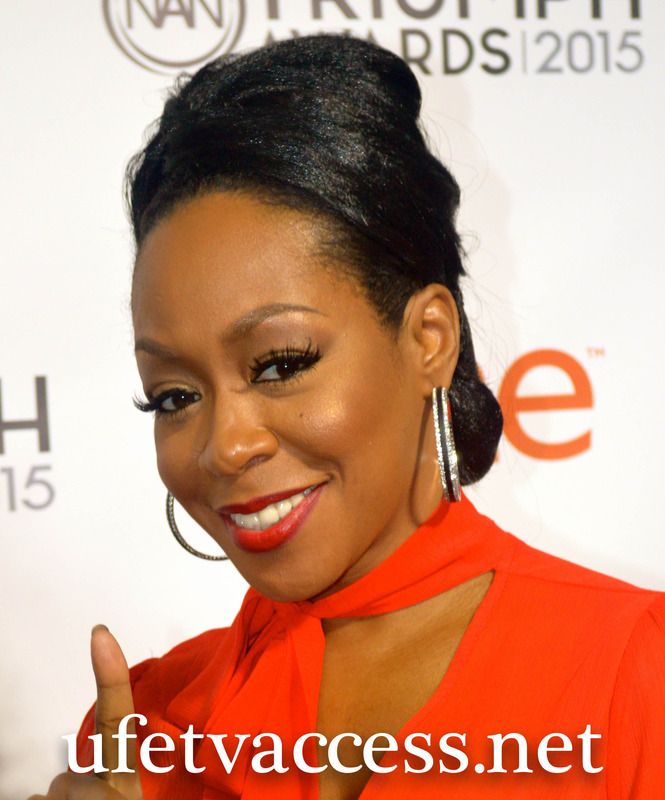 UFE-TV ACCESS was granted to capture moments and create memories at the  2015 Triumph Awards presented by Reverend Al Sharpton, National Action Network (NAN) and TV One, was filmed in Atlanta at 200 Peachtree. This was mos def a star studded event Hosted by actress Tichina Arnold, the ceremony – now in its 6th year – recognized the impact its honorees have made on our society.
Recording artist and philanthropist Tyrese Gibson was presented the Entertainer of the Year honor by Martin Luther King III and received a special message from friend and fellow entertainer Ludacris. With a body of work as a civil rights leader, activist and minister spanning over six decades,Rev. Dr. Joseph Echols Lowery received the Chairman's Award for Historic & Transformative Service. Emmy® winning comedienne, actress and producer Wanda Sykes received the Activism in the Arts honor for her years of service to youth homelessness and engagement within the LGBT community. Chief Diversity Officer and Global Director of Education and External Relations for Intel, Rosalind Hudnell was presented the honor of Corporate Executive of the Year in support of her distinguished leadership within the corporate sector. The night's final honor, the President's Award for Service and Humanitarian Efforts, was presented to John Legend for his work as a vocal champion for social justice.
Presenters included Afemo Omilami, Danielle Nicolet, Darrin Henson, Donnie Simpson, Nicole Beharie, Soledad O'Brien, Syleena Johnson, Richard Lawson,  Patrik-Ian Polk and Terri J. Vaughn.
Musical performances included Tyrese, Tasha Cobbs, Estelle, Jazmine Sullivan, Ledisi, Chante Moore,Stokley Williams and the Youth Ensemble of Atlanta. Award winning hip-hop artist, T.I. delivered an original spoken word piece titled "United We Stand."
Musical Director and house band for the night was The Robert Glasper Experiment.
The 2015 Triumph Awards will air on Saturday, October 3 at 8PM/ET on TV One.
>>>CLICK HERE To See Full Album<<<
///////////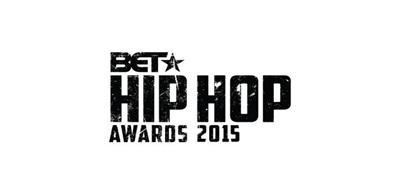 PREMIERING 

TUESDAY, OCTOBER 13

TH AT 

8:00 P.M.

*
——
DRAKE LEADS THE 
BET "HIP HOP AWARDS"
 2015 NOMINATIONS FOR A SECOND YEAR IN A ROW WITH TWELVE NOMINATIONS INCLUDING ALBUM OF THE YEAR; FOLLOWED BY BIG SEAN WITH TEN NOMINATIONS; NICKI MINAJ SCORES NINE NODS; KENDRICK LAMAR AND J. COLE TIE WITH EIGHT NODS
——
TAPING AT THE BOISFEUILLET JONES ATLANTA CIVIC CENTER IN ATLANTA, GA
——
#HIPHOPAWARDS
New York, NY – 

September 15, 2015

  – 
Third time's the charm as entertainment icon Snoop Dogg aka Uncle Snoop and BET Networks team up again for the biggest night of hip hop, electrifying cyphers, powerful performances and legendary tributes that encompass the 
BET "HIP HOP AWARDS"
 2015
!  Highly respected with more than 20 years in the industry, Uncle Snoop continues to set trends and pave the way for both new and established artists. At last year's "Hip Hop Awards," Uncle Snoop wowed the audience with his hilarious monologue and skits as well as witty, OG banter throughout the show. An entertainment icon, Snoop is affectionately known as Uncle Snoop in the music industry for the leadership and guidance he provides to both established and up and coming artists. With more than 20 years in the business, Uncle Snoop has become an international name for his work in music, film, entrepreneurship and philanthropy.
"With the huge success of the first two shows, I'm excited to host my third BET 'Hip Hop Awards' this year," said Uncle Snoop. "We're gonna do it big with more surprises and more performances—you're not gonna wanna miss this!"
For a second year in a row, 
Drake
 leads the  
BET "Hip Hop Awards"
 2015
 with twelve impressive nominations for 'Best Live Performer,' 'Lyricist of the Year,' 'MVP of the Year,' 'Album of the Year,' 'Hustler of the Year,' 'Made-You-Look Award (Best Hip Hop Style)' and as a featured artist for two 'Sweet 16: Best Featured verses,' 'Best Hip Hop Video,' two 'Best Hip Collabo, Duo or Group' and 'People's Champ Award' nods. Followed by 
Big Sean 
with 10 nominations; Nicki Minaj with 9 nominations; 
Kendrick Lamar 
and
J.Cole 
in a close tie with eight nods.
The awards will be taped on 
Friday, October 9, 2015
 at the 
Boisfeuillet Jones Atlanta Civic Center in Atlanta, GA 
for the tenth year running, and will premiere on 
Tuesday, October 13, 2015 at 8:00 p.m. ET

.
Sprite® returns as a sponsor of the 
BET "HIP HOP AWARDS"
 2015
, presenting in part the always noteworthy cyphers along with MetroPCS, as well as the "green" carpet. Also returning is the "I Am Hip Hop" Award,
recognizing an individual who has made a profound imprint on hip hop music and culture throughout the years. 
THE 2015 NOMINEES ARE: 
Best Hip Hop Video
Big Sean F/ Chris Brown & Ty Dolla $ign – Play No Games
Big Sean F/ Drake & Kanye West – Blessings
Fetty Wap – Trap Queen
Kendrick Lamar – Alright
Nicki Minaj F/ Beyoncé – Feeling Myself
Best Collabo, Duo or Group
Big Sean F/ Drake & Kanye West – Blessings
Big Sean F/ E-40 – IDFWU
Fetty Wap F/ Monty – My Way
Nicki Minaj F/ Beyoncé – Feeling Myself
Nicki Minaj F/ Drake & Lil Wayne – Truffle Butter
Best Live Performer
Drake
J. Cole
Kanye West
Kendrick Lamar
Nicki Minaj
Lyricist of the Year
Big Sean
Drake
J. Cole
Kendrick Lamar
Nicki Minaj
Video Director of the Year
Alan Ferguson
Benny Boom
Chris Robinson/Lil Chris
Colin Tilley
Director X
DJ of the Year
DJ Drama
DJ Envy
DJ Esco
DJ Khaled
DJ Mustard
Producer of the Year
DJ Mustard
J. Cole
Kanye West
Mike Will Made-It
Pharrell Williams
Timbaland
MVP of the Year
Big Sean
Drake
Future
J. Cole
Kendrick Lamar
Nicki Minaj
Track Of The Year
Alright – Produced By Pharrell Williams & Sounwave (Kendrick Lamar)
Blessings – Produced By Boi-1da & Vinylz (Big Sean F/ Drake & Kanye West)
Commas – Produced By DJ Spinz & Southside (Future)
IDFWU – Produced By DJ Dahi, DJ Mustard, Kanye West & Key Wane (Big Sean F/ E-40)
Trap Queen – Produced By Tony Fadd (Fetty Wap)
Album Of The Year
Big Sean – Dark Sky Paradise
Drake – If You're Reading This It's Too Late
J. Cole – 2014 Forest Hills Drive
Kendrick Lamar – To Pimp A Butterfly
Nicki Minaj – The Pinkprint
Wale – The Album About Nothing
Who Blew Up Award
Bobby Shmurda
Dej Loaf
Fetty Wap
Rae Sremmurd
Tink
Hustler Of The Year
Dr. Dre
Drake
J. Cole
Jay Z
Nicki Minaj
Made-You-Look Award (Best Hip Hop Style)
A$AP Rocky
Dej Loaf
Drake
Kanye West
Nicki Minaj
Best Hip Hop Online Site
Allhiphop.Com
Complex.Com
Hotnewhiphop.Com
Rapradar.Com
Worldstarhiphop.Com
Best Club Banger
Big Sean F/ E-40 – IDFWU (Produced By DJ Dahi, DJ Mustard, Kanye West & Key Wane)
Dej Loaf – Try Me (Produced By Dds)
Fetty Wap – Trap Queen (Produced By Tony Fadd)
Future – Commas (Produced By DJ Spinz & Southside)
Rich Homie Quan – Flex (Ooh, Ooh, Ooh) (Produced By DJ Spinz & Nitti Beatz)
Best Mixtape
Future – 56 Nights
Future – Beast Mode
Future – Monster
Lil Wayne – Sorry 4 The Wait 2
Travis Scott – Days Before Rodeo
Sweet 16: Best Featured Verse
Drake – Blessings (Big Sean F/ Drake & Kanye West)
Drake – My Way Remix (Fetty Wap F/ Drake)
E-40 – IDFWU (Big Sean F/ E-40)
Kendrick Lamar – Classic Man Remix (Jidenna F/ Kendrick Lamar)
Lil Wayne – Truffle Butter (Nicki Minaj F/ Drake & Lil Wayne)
Impact Track
Big Sean F/ Kanye West & John Legend – One Man Can Change The World
Common & John Legend – Glory (From The Motion Picture "Selma")
J. Cole – Apparently
J. Cole – Be Free
Kendrick Lamar – Alright
People's Champ Award
Big Sean F/ Drake & Kanye West – Blessings
Fetty Wap – Trap Queen
Future – Commas
Kendrick Lamar – i
Rae Sremmurd – No Type
Rich Homie Quan – Flex (Ooh, Ooh, Ooh)
 //////////
Olympic Champions Brian Boitano and Meryl Davis & Charlie White
to Headline PANDORA Jewelry Holiday Celebrations on Ice
Featuring the Grammy Award winning band, Train
Tickets on Sale Friday, Sept. 18 at 10 A.M.!
Greensboro, N.C., September 15, 2015-The Greensboro Coliseum is excited to host PANDORA Holiday Celebrations on Ice, presented by Balsam Hill on Friday, November 13 at 7:30 P.M.
The cast features three Olympic Champions, including one of the greatest figure skaters in U.S. history, Brian Boitano, and the most decorated dance team in U.S. figure skating history Meryl Davis and Charlie White.
The skating stars will skate to holiday music with a number of songs performed live by Grammy Award winning rock band: Train.
Hosted by Olympic Champion, Kristi Yamaguchi and three-time U.S. Champion, Michael Weiss, the star-studded figure skating cast is scheduled to include:
Olympic Champion, two-time World Champion and four-time U.S. Champion, Brian Boitano
2014 Olympic Champions and two-time World Champions, Meryl Davis and Charlie White
Three-time World silver medalist, Surya Bonaly
World Champion and six-time U.S. Champion, Todd Eldredge
World Champion and U.S. Champion, Kimmie Meissner
Three-time U.S. Champion and two-time World bronze medalist, Michael Weiss
Two-time U.S. Champion, Alissa Czisny
U.S. Champion, Ryan Bradley
U.S. Champions, Caydee Denney & John Coughlin
Tickets for PANDORA Jewelry Holiday Celebrations on Ice will go on sale Friday, Sept. 18 at 10 A.M. Tickets will be available for purchase atwww.ticketmaster.com, all Ticketmaster outlets, the Greensboro Coliseum box office and  by phone at 1-800-745-3000. For more information on upcoming events, visit www.greensborocoliseum.com.
The show will broadcast nationally on ABC at a later date.
Note: Attached are photos of Meryl Davis, Charlie White, and Train that have been approved for media use.
About Disson Skating
Disson Skating annually produces nationally televised figure skating spectaculars, all featuring celebrity guest artists on ABC. Disson Skating's shows continue to capture large television audiences with every event and Disson Skating has earned the reputation as the leading producers of televised ice skating spectaculars in the United States.
About PANDORA Jewelry
World-renowned for its hand finished and contemporary jewelry at affordable prices, PANDORA designs, manufactures and markets jewelry made from high-quality materials. Designed to inspire women to embrace the self-creator within, PANDORA is a partner in helping to explore and craft a unique personal story to complement any style, every day. PANDORA's unique and detailed designs combining traditional craftsmanship with modern technology are sold in more than 90 countries across six continents through approximately 9,500 points of sale, including more than 1,500 concept stores. Founded in 1982 and headquartered in Copenhagen, Denmark, PANDORA is publicly listed on the NASDAQ OMX Copenhagen stock exchange. Self-creators are encouraged to express and share their curated PANDORA jewelry inspiration with hashtag #ArtOfYou on their social channels and shop the collections at www.pandora.net.  Connect with us and join the conversation on Twitter, Facebook and Instagram.
///////////
ATLANTA CHAPTER NAASC 'REJOICES' IN PAST, PRESENT & FUTURE AT ANNUAL SCHOLARSHIP BRUNCH 
OCTOBER 10
Cassi Davis and Stephen Bishop to co-host fundraiser for
Metro Atlanta students
(ATLANTA) – 
September 15, 2015
 – The 
Atlanta Chapter of the National Alumnae Association of Spelman College
 (NAASC) will celebrate more than a century of service to the community with their annual scholarship brunch on 
October 10, 2015
 at the 
Marriott Atlanta Airport Hotel
. "House of Payne" actress 
Cassi Davis
 (C'2009) returns as brunch co-host and will be joined by actor 
Stephen Bishop
, star of BET's hit drama "Being Mary Jane,"
The brunch theme this year is "Rejoicing in Our Past, Present and Future: 101 Years of Spelman Legacy." The fundraising event highlights the achievements of Spelman alumnae and the local chapter while establishing an endowment for the college's Metro Atlanta students.
The following alumnae will be honored at the scholarship brunch for demonstrating excellence and leadership in their respective industries:
Brucetta Williams C'1988, Vice President, 360 Consumer Marketing & Brand Strategy at Black Entertainment Television -Trail Blazer Award
Stacey Y. Abrams C'1995, House Minority Leader for the Georgia General Assembly and State Representative for the 89th House District- Distinguished Alumna Award
Omelika Kuumba, C'1981, Founder / Artistic Director of   award-winning, group African Dance group Giwayen Mata, Instructor of African Dance Forms in the Department of Drama and Dance at Spelman College,  -Community Service Award
"The NAASC Atlanta Chapter has been a champion of serving the community since its inception in 1914," says Pamela Cooper, NAASC Atlanta Chapter President. "This passion for service is the foundation of our legacy and the motivation for our alumnae to excel in their chosen careers so that they too can give back. The scholarship brunch not only allows us to honor those who give back and the pioneers who came before us, but it gives us the opportunity to sow into our future and inspire the many women who will one day take their place among Spelman's esteemed graduates."
Tickets are available for purchase at 
atlantanaasc.org
, where information on donations, advertising and sponsorship can also be found.
//////////
ONE MUSIC FEST RECAP
MS. LAURYN HILL, THE ROOTS, JANELLE MONAE & WONDALAND PERFORM AT ONE MUSICFEST 2015 AND CITY OF ATLANTA PROCLAIMS ONE MUSICFEST DAY
Photo Credit: Getty Images
MS. LAURYN HILL, THE ROOTS, JANELLE MONAE & WONDALAND PERFORM AT ONE MUSICFEST 2015 AND THE CITY OF ATLANTA PROCLAIMS ONE MUSICFEST DAY
 Over the weekend, thousands of people flocked to Atlanta to witness the 6th annual ONE Musicfest that took place at Aaron's Amphitheater in Lakewood on September 12, 2015. Gracing the stage were the talented Ms.Lauryn Hill, The Roots, A$AP Rocky, Wale, Janelle Monae & Wondaland, Raekwon, Ghostface, The Internet, Raury, SZA, Scarface, 8Ball & MJG, Big KRIT and Bun B. In honor of ONE Musicfest's impressive economical impact on Atlanta, Atlanta's Councilman member Andre Dickens, presented an official documentation proclaiming September 12th as "ONE Musicfest Day".
One Musicfest was the only place to see this roster of incredible acts join together for One purpose  – which was to witness a wide variety of sounds, from rock to hip-hop, electro, reggae, funk, disco, house, alternative and soul while having your musical senses stimulated. ONE Musicfest's main focus was to create a roster of performers that would be enjoyable for multiple generations.
"There is a lack of representation for soul, progressive hip-hop, alternative and rock, represented under one roof, in the format of music festivals in Atlanta", states J Carter, ONE Musicfest Producer.  "We have noticed that while there are many pockets of individuals that share taste in the same music, rarely do you see them share in this together. ONE Musicfest was created with the idea of 'music as the universal language'. Over time we aim to grow this fest into a phenomenon and bring together different sectors of individuals through a unique music platform."
Founded by Jason Carter, ONE Musicfest has been one of Southeast's largest home-grown, musical arts festival to date including over 10,000 plus attendees. Carter has brought Atlanta music lovers the best and the brightest urban alternative acts performing in a welcoming, hospitable setting, creating an atmosphere where everyone can enjoy and discover music.
ONE Musicfest is known for its interactive block party experience, where guests enjoyed nationally and internationally renown DJs, a food-truck village, vending from local businesses, VIP tents and more.
About ONE Musicfest
ONE Musicfest emerged in 2010 as one of the most anticipated festival concert series in Atlanta. Voted the #3 "Fall Festival Not To Miss" by Ebony Magazine, ONE Musicfest is the destination for the nations music lovers! Seeking to bridge the gap between Atlanta's diverse communities, ONE Musicfest showcases a wide variety of musical talents spanning race, age and genre. Featuring a weekend full of live music, live art, unique vendors, charitable giving, parties, a food truck village and day long roster of rotating djs, ONE Musicfest is not to be missed! For more information, visit www.ONEMusicfest.comand join the conversation on Twitter and Instagram via @ONEMusicfest and #OMF2015
//////////
SOLEDAD O'BRIEN KICKS OFF THE "I AM LATINO IN AMERICA" TOUR
DURING HISPANIC HERITAGE MONTH, PRESENTED BY NORTHWESTERN MUTUAL
Tour to visit Miami, FL; Edinburg, TX; and Los Angeles, CA
New York, NY (September 14, 2015) – Award-winning journalist Soledad O'Brien today unveiled "I AM LATINO IN AMERICA," a national tour of conversations that amplify the Latino voice on critical community issues.
The Tour kicks off September 28 at Florida International University, with plans to roll out in five more cities including Edinburg, TX and Los Angeles, CA.  Additional tours are planned for the spring and summer of 2016, with more than 15 cities expected to host the live event.
O'Brien is a former CNN and NBC anchor and the CEO of multimedia production and distribution company, Starfish Media Group.  She previously hosted two "Black in America" tours that highlighted issues like police brutality and civil rights.  The "I AM LATINO IN AMERICA" tour will address voting, the economy, and education issues.
Influential celebrities, national and local advocates, business leaders, students and academics will join O'Brien along the tour.  "Latinos are 54 million strong, make up a quarter of the children in this country, and include 25 million voters with $1.5 trillion in buying power," said O'Brien.  "Our tour will empower the U.S. Hispanic community's collective voice in a crucial election year."
More than 4,000 college students as well as local and national Latino leaders are expected to attend the first three events hosted by the following colleges and universities.
Sept. 28: Miami, FL – Florida International University
Oct. 5: Edinburg, TX – University of Texas at Rio Grande Valley
Oct. 15: Los Angeles, CA – Occidental College
Making the tour possible is presenting sponsor Northwestern Mutual and sponsors Macy's and Southwest Airlines.  "Northwestern Mutual representatives and advisors are proud to serve as trusted partners helping Latino families and business owners achieve financial security," said Conrad York, Vice President-Marketing and a member of the company's diversity and inclusion committee.  "Through our commitment to improving the lives of children, families, and the communities where they live, we are pleased to sponsor this conversation important to the Latino community."
The tour is co-produced by INGEÑUITY, a content and experiential event firm that creates, designs and produces groundbreaking signature platforms connecting brands to people experiences.  "I AM LATINO IN AMERICA" is the inaugural tour from INGEÑUITY's Success Stories Live! Tours Division.  "We are excited to develop such an important event with an exceptional talent as Soledad O'Brien," said David Chavez, CEO, INGEÑUITY.  "We're designing the full experience for attendees from red carpets and musical performances to special guests!"
Soledad O'Brien has covered race, ethnicity and compelling social issues her entire career, creating a franchise of Latino in America and Black in America documentaries, books and speaking tours that provoke conversation.  She is the author of "LATINO IN AMERICA, a memoir" (2009) and "THE NEXT BIG STORY" (2010), the story of how her Black Cuban mother and Australian immigrant father came together to give their children a world of opportunities during the civil rights era.
For Tour information, visit www.iamlatinoinamerica.com.
About INGEÑUITY:
INGEÑUITY is a business growth agency connecting + people + brands + experiences changing millions of lives and communities.  We believe in pioneering and transforming experiences that turn feelings into action through event marketing, signature platforms, TV specials, concerts, conventions, galas, speakers & tours, exhibitions and world-renowned celebrity relationships.  More information: WeAreIngenuity.com, @weare_ingenuity.
About Starfish Media Group (SMG):
STARFISH MEDIA GROUP is a leading production and distribution company focused on real stories, authentic characters, and rich storytelling told across a broad range of content formats and media platforms.  SMG and Soledad O'Brien report and produce series, documentaries, digital content, live events and filmed entertainment.  O'Brien has produced documentaries for CNN and Al Jazeera America and reports for PBS, HBO's 'Real Sports with Bryant Gumbel.'  She hosts the National Geographic Bee and contributes to Al Jazeera's America Tonight.
About Northwestern Mutual:
Northwestern Mutual has been helping families and businesses achieve financial security for nearly 160 years. Northwestern Mutual is the marketing name for The Northwestern Mutual Life Insurance Company, Milwaukee, WI, and its subsidiaries. Northwestern Mutual and its subsidiaries offer a comprehensive approach to financial security solutions including: life insurance, long-term care insurance, disability income insurance, annuities, life insurance with long-term care benefits, investment products, and advisory products and services. Subsidiaries include Northwestern Mutual Investment Services, LLC, broker-dealer, registered investment adviser, member FINRA and SIPC; the Northwestern Mutual Wealth Management Company, limited purpose federal savings bank; and Northwestern Long Term Care Insurance Company.
National Youth Empowerment Award Show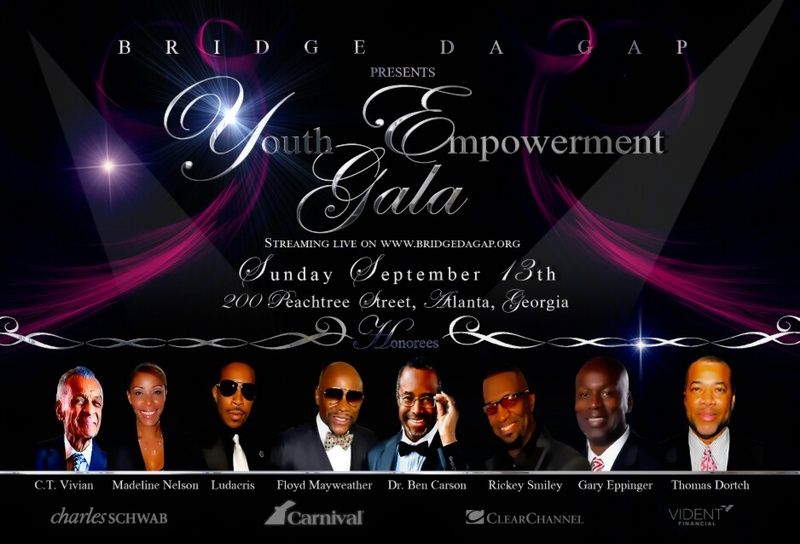 Bridge DA Gap's National Youth Empowerment Award Show & Gala
Atlanta, GA
 – The National Youth Empowerment Award Show & Gala as presented by the Bridge DA Gap Foundation will take place 
Sunday, September 13, 2015
 in the Grand Atrium of the 200 Peachtree Street Event Center. Community leaders nationwide will be honored for their dedication and impact contribution with the youth on a local, national, and international level.
Founded by super producer, 
Khao Kates
, Bridge DA Gap is a 501c3 non-profit organization that utilizes music to enhance the social and emotional development of youth in the areas of character building principles, life skills and self-regulation. This year Bridge DA Gap will present various awards to eight honorees that include: 
Dr. Ben Carson 
(Republican President Candidate),
CT Vivian 
(Civil Rights Activist)
,
  Madeline Nelson 
(SVP, Head of Talent & Label Relation Sony Music)
, Thomas Dortch 
(President and Chief Executive Officer of TWD
),  Chris "Ludacris" Bridges 
(Grammy Award Winning Rapper and Actor)
, Ricky Smiley 
(Comedian and Radio Personality)
, Floyd Mayweather 
(Professional Boxer),
 and Gary Eppinger 
(CISO of Carnival Cruise Lines
). With surprise performances by Grammy-Award winning artists and presenters such as 
Teddy Riley,
Andrew Young, Armstrong Williams, and Brad James,
The National Youth Empowerment Award Show & Gala is set to be a evening of excellence!Brand Development, Public Relations and Event Production Firm, 
Atlanta Media Partners
, has accepted the task of producing and directing The National Youth Empowerment Award Show & Gala with the hopes of creating a one of a kind, memorizing and unforgettable night filled with laughter, fundraising and entertainment.
About Bridge DA Gap National Youth Empowerment Weekend
Many sit on side lines, observing our youth's daily struggles without realizing that everyone has an individual responsibility to make a difference. That's why the Bridge DA Gap Foundation has put together a three day weekend of fun filled community service events 
September 11th-September 13th
. Events include the National Youth Empowerment Game Night at The Riverside Epi Center, The Fundraising Rally at Morehouse College, and The National Youth Empowerment Award Show & Gala at the 200 Peachtree Street Event Center. This weekend is designed to explore new ways to encourage today's youth while raising awareness to an ever-growing problem within our community.
For tickets to The National Youth Empowerment  Award Show & Gala please log onto www.bridgedagap.org 
//////////
Tyler Perry's 'For Better or Worse' Returns to OWN on Sept. 11 @ 9PM
'For Better or Worse' Show Promo CLICK HERE
OWN: Oprah Winfrey Network is set to premiere a brand new season of Tyler Perry's hit show, 'For Better or Worse,' starring Tasha Smith and Michael Jai White.
New season of "For Better or Worse" premieres Friday, Sept. 11 at 9p & 9:30p on OWN
http://www.oprah.com/ForBetterOrWorsePremiere 
#ForBetter
STORYLINE POINTS: Last season ended with a young girl arriving and claiming that Marcus is her father; additionally the series has been focusing on the contentious divorce between Richard and Keisha. When the new episodes begin, Marcus and Angela attempt to learn more about the seventeen year old girl, Pam, who is claiming to be Marcus' daughter, and throughout the first few episodes, they learn some shocking information about her and a potential dangerous situation that she's in.
ABOUT "FOR BETTER OR WORSE"
The series follows the ups and downs of dating and marriage and centers on Angela Williams (Tasha Smith), the owner of a successful beauty salon, and her husband of 13 years, Marcus (Michael Jai White). This new season, Keisha (Kiki Haynes) and Richard's (Kent Faulcon) messy divorce causes tensions among their entire group of friends as well as creates problems for C Sports.  Richard leans heavily on his friendship with Marcus and Angela as he is forced to move in with them during this difficult time.  Meanwhile, Joseph (Jason Olive) and Leslie (Crystle Stewart) are settling into life together and begin the harrowing task of planning a wedding.  Despite it all, this season delivers more laughs than ever as this cast of characters deal with these uncanny situations in the most eclectic and unconventional ways
Statement: Traxx Girl's Inc on Chris Brown
 Monica performs at Traxx Girl's, Inc 2015 Pure Heat Community Festival.
On behalf of Traxx Girls, Inc. via founder Melissa Scott.
"We are extremely disappointed Chris Brown did not show up to our annual Saturday night party during Pure Heat, Atlanta Black Gay Pride weekend. We negotiated a contract in good faith and paid the agreed upon deposit via wire transfer. We fully expected Mr. Brown to appear for our ladies and we are shocked and saddened that he would deny that we had an agreement. At this time, Traxx Girls is reviewing its options with Legal counsel."
CHRIS BROWN know he was WRONG for that! We hope they sue the paints off him!
///////////
ATLANTA'S CENTER FOR CIVIL & HUMAN RIGHTS HOLDS WELCOME RECEPTION FOR 2015 ATLANTA BLACK PRIDE
CLAUDIA JORDAN, MISS LAWRENCE, DEREK JAE, PATRICK-IAN POLK, JUAN & GEE SESSION-SMALLS, BISHOP OLIVER CLYDE ALLEN AMONGST ATTENDEES
photo credit: ATL PICS
left to right: Patrik-Ian Polk, Lamont Scales, Juan and Gee Session-Smalls, Claudia Jordan, Derek Jae, Miss Lawrence
The Vision Community Foundation, Traxx Girls, Inc and The Gentlemen's Foundation hosted aWelcome Reception for Atlanta Black Pride at the Center for Civil & Human Rights last week.
The included a red carpet welcome area, exhibits from community based organizations, free HIV testing and featured Juan & Gee Session-Smalls conducting a live talk show focused on the health of black gay men. This past December in Atlanta, filmmaker Patrik-Ian Polk directed a PSA that featuredClaudia Jordan, Kenya Moore, Cynthia Bailey, Brandon DeShazer, Miss Lawrence and Derek J. The PSA was for the "Testing Makes Us Stronger" campaign (a CDC-funded H.I.V testing campaign encouraging and promoting testing among black gay and bisexual men). The PSA premiered at the welcome reception for Atlanta Black Pride; following the premiere of the PSA, there was a Q&A panel discussion featuring participants of the PSA.
>>>CLICK HERE To See Full Album<<<
//////////
MONICA & KELLY PRICE HONORED AT 
4TH ANNUAL PURE HEAT COMMUNITY FESTIVAL
Photo Credit: Chris Mitchell/CME 3000
Atlanta, GA – The 4th annual Pure Heat Community Festival, was held during Atlanta Black Gay Pride Weekend at Piedmont Park. The Vision Community Foundation (founded by Bishop Oliver Clyde Allen, III & deputy director Avian Watson) and Traxx Girls (founded by Melissa Scott) present the annual festival honoring entertainers and community leaders that avidly support the LGBTQ community.
Grammy Award Winning artists Monica and Kelly Price both received humanitarian awards for their outstanding career achievements and support of the LGBT community. Both ladies took the stage to sing some of their biggest hits.The annual celebration included activities such as j-sette competitions, hair battles, musical performances, food vendors, PSA's from the CDC and more.
The 2015 festival had a star studded line up that included appearances by: Claudia Jordan, Demetria McKinney, Veronica Vega, Teedra Moses, Gocha Hawkins,  Dice Dixen, Polow Da' Don, Toccara Jones, Zonnique, Dr. Heavenly, Tameka Raymond, Andrea Kelly, Tiffany Foxx, Veronica Vega,Shannon Brown, Tameka 'Tiny' Harris, Shekinah Anderson, Zonnique, and more.
//////////
 THE SAME DIFFERENCE SCREENING
About The Same Difference
"The Same Difference," a project that examines the complicated and nuanced dynamics among women who sleep with women. The film aims to ignite a conversation about what Onuorah views as hypocrisy in the lesbian community in terms of gender roles and performative expectations.
Director: Nneka Onuorah
//////////