OLDER MUSIC BLOG
LETS GET IT ON
CLICK HERE TO CHECK IT OUT
TIMBALAND ft Tink & Future "UFO"
Future ft Drake 

"Where Ya At"
TAMAR BRAXTON"Catfish"
COUNTRY STARS CHANNEL INNER DOLLY PARTON, 80's ROCKER, LIBERACE AND KING OF ENGLAND DURING SYNDICATED ONLINE SERIES "THE PICKUP" COSTUME COMPETITION
Nashville, Tenn. (October  2015) – Syndicated online series, "The Pickup," held a Halloween costume contest that brought out the competitive nature in four country artists. The contestants,Rhonda Vincent, Jeannie Seely, Ronnie McDowell and T. Graham Brown, gathered at Nashville's Performance Studios, a massive 15,000 square foot showroom with 25,000 costume pieces.
CLICK HERE TO WATCH "THE PICKUP"
Each artist had a limited amount of time to put together their costume with the help of the friendly staff. "The Pickup" host, Adam Wurtzel, kept tabs on the contestants to get a feel for the thought process behind each costume selection.
Competition was especially fierce between Seely and Vincent. Seely remarked, "Rhonda Vincent was looking over my shoulder and so I had to change direction." Vincent on the other hand quipped, "Jeannie Seely has really challenged me – I love her and we are friends, but today is a different day!"
"T. Graham, Jeannie, Rhonda and Ronnie were such good sports to help us celebrate Halloween on 'The Pickup,'" says host Adam Wurtzel. "I'm not sure which was more difficult. Wearing platform 70s disco shoes during the segment, or keeping a straight face when they came out of that dressing room!"
"The Pickup" viewers will select the winner on Twitter by tweeting the handle @thepickuptv and using the hashtag #CountryHalloween. The winner will be revealed on Twitter and in the November 1episode.
About The Pickup:
The Pickup is a Syndicated video segment, which can be seen on the websites of various broadcasters across the country. (Nash Icon, SiriusXM, HankFM, etc.) Hosted and produced by Adam Wurtzel (GSN, CBS News, WSMV-TV), The Pickup, which launched earlier this year highlights the classic country artists making news today. Country legends like Dolly Parton, Kenny Rogers, the late Jim Ed Brown, the Oak Ridge Boys and more have already been featured.
The Pickup:
twitter.com/thepickuptv
youtube.com/watch?v=73nLyWhFj5g
///////////
DEEP COTTON 

"Let's Get Caught"
TRAVI$ SCOTT "Antidote"
SOULFUL VOCALIST TAYLOR HICKS WINS FOODIES OVER WITH AWARD-WINNING BARBECUE AND SOUL-FOOD RESTAURANT
Hicks' Restaurant, Saw's Juke Joint, Continues Successful Run in Birmingham, Alabama
NASHVILLE, Tenn. (October  2015) – Taylor Hicks, the Alabama native who won America's hearts – and votes – during the fifth season of FOX-TV's "American Idol," continues to make his mark on the world – although in a totally different way.
Hicks has become a partner in Saw's Juke Joint – located in the Birmingham area. One of the most popular restaurants in the region for barbecue, Saw's story centers around North Carolina native Mike Wilson, aka "Saw." Earning a degree in Restaurant and Hospitality management from the University of Alabama in 1996, Wilson continued his culinary pursuits at Johnson and Wales University in Vail, Colorado. He began his career at the prestigious Dean & Deluca restaurant in Charlotte, and then moved on to Birmingham, where word of his unique flavor of barbecue began to spread. Wilson opened the original Saw's BBQ in 2009, and has proven to be so popular that he – and his partners have opened two additional locations in Birmingham – Saw's Kitchen, and Saw's Juke Joint, which includes Hicks as a partner.
"It's such a pleasure to serve my hometown area with food and service that is second to none. I am glad that people come – and tell their friends about Saw's," said Hicks. "We just want them to continue to come back and enjoy." Also a partner in the Saw's Juke Joint location is Doug Smith.
A look at the menu offers customers several options to whet their appetite, including their Carolina brand of Pulled Pork Smoked Chicken. Another popular item on the menu is the "Carolina Dog," a hot dog doused with chili and slaw. A mouth-watering array of side items are also available, such as their delicious brand of Vinegar-based Cole Slaw, Potato Salad, and Deviled Eggs. Also a popular item on the menu is their signature BBQ sauce, which is available by the bottle.
The restaurant has also garnered attention from popular TV series Alabama Eats, as host and wellness expert AJ Johnson stated that Saw's "cooks from the heart," also saying "This is what you call a 'true barbecue joint,'" said AJ. "Look at me, I'm sweating because, you want to talk about an authentic smokehouse? Look at all this!" Saw's BBQ also scored a huge victory in the recent online Alabama BBQ Battle poll, winning the "Rookie" Category.
Hicks hasn't slowed down musically, either, with upcoming concert dates on the calendar – including a November 4 performance at Grand Bohemian Hotel Mountain Brook in Birmingham, and is working on a new album slated for release in 2016.
Saw's BBQ also offers a complete catering menu. For more information about the restaurant, go to www.SawsBBQ.com. For more information about Taylor Hicks, go to www.TaylorHicks.comand follow him on Twitter, Facebook and Instagram.
TAYLOR HICKS ON TOUR:
October 18 – Taft, CA
November 4 – Birmingham, AL
January 16 – Bartlett, TN
//////////
Polar Bear 

"IPhone Twerkin"
>>CLICK HERE TO SEE HIS VIDEO <<<
DJ KHALED FEAT. RICK ROSS & FUTURE 
 "I DON'T PLAY BOUT MY PAPER"
K-NOE  
"FEEL BETTER"
CHECK OUT 
FATMAN
Will Smith revealed that he's going on tour with DJ Jazzy Jeff
PHILLY IN THE BUILDING! It's never too late to still pursue what you have in your heart! At 47, who can stop you?! It's mos def time to get jiggy wit it! Will Smith is "pretty certain" that he'll be heading out on tour with DJ Jazzy Jeff in summer 2016. Will has a lot going on! The Bad Boys 3 star announced the news during Zane Lowe's Beats 1 radio show recently.
"Jeff and I actually have never done a full tour. I was always on The Fresh Prince of Bel-Air or making a movie," and "I'm looking forward to this summer to be the first time we go out on a full world tour." Oh OH!
He added: "I'm terrified."
Smith went on to reveal that he worked on new music while shooting his upcoming thriller Suicide Squad, and has recorded up to 30 tracks. WOW!
DJ Jazzy Jeff and Will Smith
Credit: GAB Archive/Redferns
Smith and Jazzy Jeff have been longtime collaborators both on and off stage. The DJ, 50, previously guest starred on Fresh Prince of Bel-Air, and the two have made hits such as "Summertime" and "Parents Just Don't Understand." OUR FAV'S!
//////////
THE INDUSTRY IS TALKING ABOUT ATLANTA RAPPER RALO! 
HARDEST WORKING INDIE ARTIST DROPPING A NEW VIDEOS EVERY 

TUESDAY

 WITH HIS 
#FAMERICANTUESDAYS SERIES
Ralo ft. Skooly – Won't Stop [Official Video]
Atlanta Rapper Ralo continues to drop a new visual every Tuesday. New Video: Titled "BandWagon".
Ralo is available for interviews upon request. For mp3 servicing please e-mail request. Thanks!
JackThriller.com, DatDropMag.com, Spitfirehiphop.com
MyHipHopLife.com, WorldStarHipHop.com, The9Elements.com
Contact: Pashae PR
Pashae Williams
718.419.8625
///////////
To get your music/videos/blog on our site: submit materials to ufetvartist@gmail.com
WE CAUGHT UP WITH QT JAZZ
Photo Credit: Rod at Photo Magic Studios
Who is QT Jazz? If you haven't heard of her you slippin! QT JAZZ is a singer, dancer, actress, and started her interest in entertainment at 3 years old. QT Jazz's mother was a manager in the industry, and worked artist such as X-scape and the Braxton's.  During that time, she received alot of 'behind the scenes' of the music industry while simultaneously developing her craft and love for the entertainment industry.   Growing up in the music industry has been a gift for QT Jazz. She gained opportunities to open up for Monica, B.O.B., Neyo, & Mindless Behavior.
As QT Jazz got older, she developed an interest into the writing side of the industry, and she recently released an Aaliyah remix of 'At Your Best' which did very well on Soundcloud, and she is really excited about that. It received over 10,000 plays in the first week. This was her 'baby' so to speak, because she wrote the remix, and was very proud of the song.
QT Jazz is also apart of a program called Sprite-Core-they contacted her last year, and currently she's a representative for them, where she gets to go various events that Sprite sponsors, and interview celebrities. So not only is she a singer, songwriter, dancer, social influencer, and actress, she also is a host as well. Multi-talented and gifted is what we would call it.
She was contacted by 'Selfie Cosmetics' to start her own lip gloss line and they wanted to feature her in a collection called the 'QT collection.' She has recently sold out of the new collection of the QT Collection lip gloss on her website, and stated it was an easy process: she picked her colors, did the photoshoot, and the rest is her-story.
Recently QT Jazz has gotten back into the acting scene, alot of work has came her way now that she is 19- as she does has several projects in the works.  QT Jazz will be turning 20 on October 9th, and she has a show on October 11th in Macon GA. We did ask QT Jazz 'what was a big challange that came your way throughout your career, and how did you overcome it?' Her response was about a show that she did in Macon GA one time with Mindless Behavior and the promoter for some reason did not allow her to perform. That crushed her because she had practiced, and had her routine ready to hit the stage, and then could not perform. How she overcame it, is that she did have an opportunity to perform her set in the carolina's dealing with another promoter, and she was able to do her thang thang, and put it down the crowd, whom which she rocked!
For More info on QT Jazz:  http://www.qtjazz.com
PLATINUM SELLING R&B SINGER/SONGWRITER AVANT RELEASES
"THE VIII"
NEW SINGLE "SPECIAL" HITS THE TOP FIVE ON THE URBAN AC CHARTS 
GRABS THE #1 GREATEST AIRPLAY GAINER SPOT
(New York, NY-
September 2015
) Platinum selling R&B singer/songwriter 
Avant 
is excited to release his eighth studio album 
The VIII 
(The Eight)  
September 25th
 via MO-B/Caroline.  The lead single, "Special," which is a romantic song that breathes new life into love and commitment, has been climbing up the charts since it's entrance onto the charts 14 weeks ago. This last week of September- it has hit the Top Five on the Urban AC charts and grabs the #1 "Greatest Airplay Gainer" spot with airplay in New York, Chicago, Philadelphia, Cleveland, Atlanta, Memphis, New Orleans among others.
The VIII
 is a thirteen-song album that features production by Travis Sayles and Bob Robinson (Tim & Bob) and will captivate true fans and R&B music lovers with Avant's magnetic voice and beautifully, interwoven lyrics.  Fans can purchase 
The VIII
 via 
iTunes
, 
Google Play
, 
Amazon
.
Celebrating 15 years in R&B, Avant has accumulated an impressive catalog of hits that has included "Read Your Mind," "Makin' Good Love," "Don't Take Your Love Away" and "You and I" featuring Keke Wyatt among other chart toppers. On The VIII, he continues to create his signature formula of success, touching the emotional chord of the listener.
Most recently, R&B site YouknowIGotSoul.com states, "…when you look at his track record of timeless hits through each album, there aren't many of his generation who can match up." The site goes on to say "Each handpicked single seems to fit into the hierarchy of his evolution flawlessly, and each album has consistently provided us with a quality R&B project. So while the platinum and gold albums, and charting singles are great accolades, the quality of the music has spoken for itself."
//////////
JOHN BERRY TO APPEAR ON HEARTLAND TV'S ALL-NEW SERIES "REFLECTIONS"
NASHVILLE, Tenn. (

October  2015

) – Country singer/songwriter John Berry is taking fans inside his illustrious 36-year career in an upcoming episode Heartland TV's brand new smash "Reflections," airing on Oct. 5 (check local listings). Viewers will get a never-before-seen glimpse into the past, present and future of John's storied career, as he sits down with Tennessee Radio Hall of Fame DJ Keith Bilbrey. In addition to Heartland TV, the show will air on Blue Highways TV, The Family Channel, Angel Two (DISH TV), and AMG-TV (check local listings).

"It was great to sit with Keith and reflect on some of the highlights in my career," said a humble John Berry. "I'm even more excited for the next chapter, with a lot of surprises in store."

Berry has been turning heads with his latest Tour Bus Cover series. This time, he performs John Denver's classic hit, "Annie's Song." The #1 Billboard Hot 100 smash, released in 1974, was given the John Berry treatment, and was spotlighted on Digital Rodeo. Stay tuned for even more Tour Bus Covers, as Berry tackles some of the biggest hits of all time.

The nominations have just been announced for the 21st Annual Inspirational Faith, Family & Country Awards™, and Berry is a finalist for Mainstream Country Male Artist. The winners will be revealed on Oct. 22 at Cornerstone Nashville. The Inspirational Country Music Awards are held in conjunction with the annual ICM Faith, Family & Country™ Week, which draws fans to Music City every year and features the ICM Faith, Family and Country nightly showcases, a special Sunday night Honkytonkin' Jubilee, the Power Source #1 Party, Media Appreciation Luncheon, membership breakfast, seminars and much more.

About John Berry
During his star-making decade, John Berry placed 20 singles on the county hit parade. He earned Gold and Platinum records. He was nominated for a Grammy Award, CMA Awards and ACM Awards. Berry's co-written "A Mind of Her Own" and "Kiss Me in the Car" introduced him to radio audiences in 1993. Then "Your Love Amazes Me," "What's in It for Me" and "You and Only You" thrust him to stardom in 1994. "Standing on the Edge of Goodbye," "I Think About it All the Time," and "If I Had Any Pride Left at All" were all major hits the following year, and the first-named earned John Berry a 1995 Grammy nomination. Berry took "Change My Mind" into the country-music top-5 in 1996. "She's Taken a Shine" became an even bigger hit in 1997. Both fans and the media took note when "There He Goes" was released as a 1999 "duet" with Patsy Cline.
 NEW ARTIST: JORDAN BRATTON
Jordan Bratton shows "On the Come Up" why being real is important in the music business.
Where are you originally from?
Jordan Bratton: I was born in Miami, but moved to Long Island at an early age. Long Island, NY is home for me though.
What was your first introduction to the music industry?
JB: When I went to audition for LA Reid. I was 16 years old and he told me "… you have some developing to do," and passed. I didn't let it discourage me and took it as a challenge to work harder at developing my craft, which actually ended up helping me.
What inspires you to create music?
JB: A little bit of everything. Inspiration for songwriting comes from living life. I can be inspired by a conversation, a movie or a personal experience. Sometimes, it comes from listening to other great artists.
What differentiates you from other songwriters/artists?
JB: I don't try to be different than other artists. I just try and make the best music that I can make as Jordan Bratton. I know that if I stay true to myself, then my music will always be unique and original since there is only one me. My view of the world may be different than other artists, but I know there is a whole world of people who can relate to how I am feeling or see things.
What are you currently working on?
JB: I'm currently on tour with SoMo and Kirko Bangz for the next two months. I am also writing and recording during my off time for my album.
Who is your musical mentor and why?
JB: Stevie Wonder is my biggest inspiration, but my real musical mentor would be my father, David Bratton. He is the best musician I know and has written chart-topping Gospel hits for artists like Hezikiah Walker. I grew up watching him play piano my whole life, so he was my biggest inspiration to do what I do.
What advice do you have for up-and-coming songwriters/artists?
JB: The problem with most young artists is that they get discouraged too easy and they quit too soon. If you stay in line long enough at McDonald's, you will get your hamburger. Also, be yourself; nobody wants a cheap copy, people want to know the real you – it is always the most interesting.
For more information on Jordan Bratton, follow him on Twitter at @jordanbratton.
Legendary award-winning, hit-making group "The Oak Ridge Boys" celebrate Christmas with timeless hits and holiday favorites
NASHVILLE, Tenn. (

October 2015

) – Grammy Award-winning music legends, The Oak Ridge Boys, will once again celebrate the Christmas season with timeless hits and holiday classics on their 26th Annual Christmas Night Out Tour, coming to a city near you. The almost two-hour holiday show transports concertgoers into Winter Wonderland with fan-favorite hits and Christmas tunes new and old, beautiful sets, falling snow—and even a special visit from Santa Claus himself.

"There is nothing quite like an Oak Ridge Boys Christmas Show. This tour has become an Oak Ridge Boys tradition and is a tremendous experience for the entire family. With a revamped stage and a fresh approach, this year's show will be a dynamic mix of music representing every aspect of Christmas from presents and snow, to romance and Santa Claus, on to the real meaning of the season celebrating the birth of Jesus," said The Oak Ridge Boys' Joe Bonsall.

Each year The Oak Ridge Boys' Christmas tour plays to packed houses across America. The 2015 Christmas Night Out Tour will take the group to more than two-dozen cities in nineteen states, from the East to West Coast, mid-November through December 23.

The group—Richard Sterban, Duane Allen, William Lee Golden and Joe Bonsall—have earned prestigious membership in the Country Music Hall of Fame (2015 Inductees) and Grand Ole Opry, among other designations. Known worldwide as one of recording history's most extraordinary musical successes, they have charted single after single and album after album, celebrating over 41 million records sold, two double-platinum albums, and more than 30 Top 10 hits, including No. 1 chart-toppers "Elvira," "Bobbie Sue," "Thank God For Kids," "American Made," among dozens more.

A mixture of traditional and contemporary songs—including religious, romantic, and fun holiday tunes—makes up the set list, which includes songs from the Oaks' six bestselling Christmas CDs.

Bonsall added, "Folks can expect to hear old favorites like 'White Christmas' and 'Jingle Bells' mixed with some very poignant newer songs like 'Getting Ready for A Baby' and 'Mary Did You Know.' A highlight of the evening is the much-loved 'rocking chair' segment where each BOY rocks by the fireplace and shares personal thoughts about Christmas. So we hope you'll come out and see us… and Merry Christmas!"

UPCOMING TOUR DATES – 2015 CHRISTMAS NIGHT OUT TOUR
11.17 | Branson, Mo. | The Oak Ridge Boys Theatre
11.18 | Branson, Mo. | The Oak Ridge Boys Theatre
11.19 | Branson, Mo. | The Oak Ridge Boys Theatre
11.21 | Canton, Ohio | Canton Palace Theatre
11.22 | Newport News, Va. | Ferguson Center For The Arts
11.24 | Portsmouth, Ohio | Vern Riffe Center For The Arts
11.27 | Cedar Rapids, Iowa | Paramount Theater
11.28 | Sioux Falls, S.D. | Washington Pavilion
11.29 | Des Moines, Iowa | Hoyt Sherman Place
11.30 | Topeka, Kan. | Topeka Performing Arts Center
12.01 | Cheyenne, Wyo. | Cheyenne Civic Center
12.02 | Colorado Springs, Co. | Pikes Peak Center
12.03 | Richfield, Utah | Sevier Valley Center
12.04 | Boise, Idaho | Morrison Center at Boise State University
12.05 | Kennewick, Wash. | Toyota Center
12.06 | Lewiston, Idaho | Clearwater River Casino Event
12.07 | Spokane, Wash. | INB Performing Arts Center
12.08 | Eugene, Ore. | Hult Center
12.10 | Shelton, Wash. | Little Creek Casino Resort
12.11 | Lincoln City, Ore. | Chinook Winds Casino
12.12 | Lincoln City, Ore. | Chinook Winds Casino
12.13 | Redding, Calif. | Redding Convention Center
12.15 | Deadwood, S.D. | Deadwood Mountain Grand Hotel
12.16 | Saint Joseph, Mo. | Civic Arena
12.17 | Paducah, Ky. | Carson Center
12.18 | Manistee, Mich. | Little River Casino Resort
12.19 | Wisconsin Dells, Wis. | Crystal Grand Music Theatre
12.20 | Merrillville, Ind. | Star Plaza Theatre
12.21 | Evansville, Ind. | Old National Events Plaza
12.22 | Atlanta, Ga. | Philips Arena
12.23 | Nashville, Tenn. | Country Music Hall of Fame and Museum

For more information on The Oak Ridge Boys, please visit oakridgeboys.com.

//////////
NEW MUSIC! Vocally Challenged – 'LOVE (Feat. J Moss)
PAJAM
 is introducing you to their new project 
Vocally Challenged
. Check out the projects first single, "
LOVE (Feat. J Moss)
," on YouTube now. – 
CLICK HERE
Please post & share! Thanks!
*Digital Radio Servicing available upon request. 
ABOUT PAJAM
PAJAM is a Grammy Award wining songwriting and production team from Detroit. They have worked with artists such as Beyoncé, Boyz II Men, Dru Hill, Patti LaBelle, Justin Timberlake and Kelly Price. Their creativity has also placed them in the arena to produce music for commercials (Chrysler, Kmart, etc.), movie soundtracks (Deep BlueSea, Fighting Temptations, Rush Hour II, etc.); and television series (Greys Anatomy, CSI, Soul Food, etc). The team have gained a host of accolades that include, 12 Grammy Award nominations (5 wins), 3 American Music Award nominations (1 win), 5 Soul Train Award nominations (3 wins), 39 Stellar Award nominations (22 wins), 4 Dove Award nominations, BMI Songwriter of the Year Award and 15 first singles. In 2014, PAJAM announced the launch of their music label, PMG Reocrds. November 25, 2014 marked the release of the labels first #1 Billboard Gospel project, 'Grown Folks Gospel, by J Moss. In 2015, The label, successfully gained another #1 Billboard Gospel album with the release of 
21:03
's, 'Outsiders.'
MildMay Capone

MildMay Capone is an artist that resides in ATL, by way of New Brunswick NJ! He is lyrical and delivery cant be labeled southern or northern…it's just different and hot-point black period! His career was influenced by his mom- who was (back in the day) under the same record label as Kid and Play. She gave him a lot of inspiration and pointers throughout his career
MildMay Capone has been writing since he was the age of 12, and is currently 21, which means he's been perfecting his craft for over 9 years. MildMay Capone has worked with the imfamous producer Nic Fury thus far, banging out fire in the studio. Some of his rap influences includes: Lil Wayne, NAS, Kendrick Lamar, Future, and Meek Mill to name a few.
As far as style, even though MildMay Capone is based out of Atlanta, he does not sound like every other artist. His charisma and delivery is different from his competition.  He has a song called 'where you from' that is very close and dear to him. He explained his style to be viewed as 'Half backed meets licks' meaning he has a new school swagger with an old school fill to his music, and he did spit a few bars to give us an example.  UFE-TV  did ask his thoughts on the drake and meek mill beef, and he said its money lost, and it wasn't worth the time and effort, they could have made music together instead: AGREED.
What's coming up in the rest of 2015-16: he has mixtape that will be dropping called 'the  introduction' first quarter, coming right around the corner. MildMay Capone has a show coming up at the auditorium here in Atlanta. For more info on social media, everything is under his name: MildMay Capone. Stay tuned in!
//////////
Chedda Da Connect
"Chedda World"
THE ALBUM
CLICK HERE To Download Album Sampler
Available In Stores and Online 

OCTOBER 2nd
ALBUM TRACK LISTING:
1.        Chedda Da Connect "Intro-Caught A Play"
2.        Chedda Da Connect "I Need"
3.        Chedda Da Connect ft. Kevin Gates & Scrilla "Whippin Up'
4.        Chedda Da Connect ft. Big Ant "Touchdown"
5.        Chedda Da Connect "Acting Funny"
6.        Chedda Da Connect "Just Friends"
7.        Chedda Da Connect "Flicka Da Wrist"
8.        Chedda Da Connect ft. T-Wayne & Rizzo "Twinkle"
9.        Chedda Da Connect "Spanish"
10.     Chedda Da Connect "Addicted 2 Money"
11.     Chedda Da Connect "Why Not"
Online Website: http://cheddadaconnect.com/
Social Media:
Twitter: @cheddadaconnect Instagram: @cheddadaconnect
Legendary Singer/Songwriter Charlie Daniels Releases Song Dedicated to Wrangler National Finals Rodeo and Its Contestants
LAS VEGAS, NV  – Iconic artist Charlie Daniels has produced a new song that uniquely captures the road that the cowboys endure to qualify for the Wrangler National Finals Rodeo in Las Vegas to seek the coveted Gold Buckle and title of world champion. Entitled "It Don't Get No Better Than That," the song is the ultimate tribute to the cowboys and Las Vegas, the city that has hosted the world's richest and most prestigious rodeo since 1985.
The song will be available on iTunes beginning Monday, October 12. Proceeds from the song will be donated to the Justin Cowboy Crisis Fund and other organizations. During the Wrangler NFR, which takes place Dec. 3 – 12 in Las Vegas, fans can download the song for free at www.NFRSocialArena.com.
With kicking lyrics and riffs by Charlie Daniels and his band, the song emanates with the sight and sounds of rodeo. Specific lyrics include:To be one of the Cowboys headed to Nevada to try for the December Gold/Where the lights shine bright in the clear desert night and the people come to rock and roll/Where the best of the best are put to the test and the rest might as well stay home. The chorus continues with Got to make it out to Vegas to the NFR where eight seconds in the saddle can make you a star/Where the neon glitters and the party don't ever end.
"Being such a big rodeo fan, writing a song about cowboys and cowgirls, broncs and bulls and the excitement that surrounds the Wrangler NFR in Vegas every year was a natural for me," said Charlie Daniels.  "It don't get no better than that."
The collaboration with the Wrangler NFR began long ago with Daniels' interest in the sport and the cowboys who endure long trips, muddy arenas and battered bodies to pursue the dream of competing in Las Vegas.
"Charlie is a Wrangler National Finals Rodeo icon," said Pat Christenson, president of Las Vegas Events. "We are proud and excited that he has penned and sung a song that tributes the experience of the Wrangler NFR and the road to get to Las Vegas."
Entering his sixth decade producing music, Daniels has left an indelible mark on America's musical landscape. From his Dove Award winning gospel albums to his genre-defining Southern rock anthems and his CMA Award-winning country hits, he has parlayed his passion for music into a multi-platinum career and a platform to support the military, underprivileged children and others in need.
Daniels recorded his self-titled solo album in 1970 for Capitol Records. Two years later he formed the Charlie Daniels Band and the group scored its first hit with the top ten "Uneasy Rider." Since then the CDB has populated radio with such memorable hits as "Long Haired Country Boy," "The South's Gonna Do It Again," "In America," "The Legend of Wooley Swamp" and of course, his signature song, "The Devil Went Down to Georgia," which won a Grammy for Best Country Vocal Performance by a Duo or Group in 1979 as well as single of the year at the Country Music Association Awards.
The CDB will perform more than 100 concert dates this year including performances on the Grand Ole Opry. The band's latest release, "Off the Grid – Doin' It Dylan," features 10 Bob Dylan songs by the CDB, and is their first CDB studio release since 2007.
Set for release on Oct. 16, Charlie Daniels brings his career spanning over 50 years full circle and is set to release Live At Billy Bob's Texas CD and DVD. The 14-track project joins The Charlie Daniels Band with the likes of legendary country artists like Willie Nelson, Merle Haggard, Gary Stewart, David Allan Coe, Pat Green, Randy Rogers Band, Stoney LaRue, Charlie Robison and many others as a member of the Live at Billy Bob's Texas family.
Sold out for 290 consecutive performances at the Thomas & Mack Center, the Wrangler NFR attracts the top 15 contestants in bareback riding, steer wrestling, team roping, saddle bronc riding, tie-down roping, barrel racing, and bull riding. Under the new contract with the Professional Rodeo Cowboys Association that runs through 2024, the purse in 2015 will jump to $10 million. Qualification is based on the 2015 PRCA World Standings.
For more information on the Wrangler NFR, please visitwww.NFRexperience.com or through social media at /LasVegasNFR and use #WranglerNFR. For additional details about tour dates and new release information, please go to www.charliedaniels.com.
//////////
Ryan Press Makes Headlines & it has nothing to do with his ex-fiance Brandy
Ryan Press makes his own headlines with the "Press" and it has nothing to do with his Ex Brandy Norwood. Ryan Press has always shyed away from the media because he grew up in the spotlight with his father who is a member of the iconic group "The Temptations" but he has been making his own moves quietly in the background for years and Billboard has taken notice.
Billboard.com has released its, "40 Under 40: Music's Top Young Power Players Revealed," list. This year music industry executive Ryan Press is featured as one of the driven young players shaping and disrupting the music industry. In addition to being a part of Billboard's popular list he has also just been promoted to VP of A&R at Warner/Chappell. Outside of music world, Ryan is also a co-creator of the new show on BET, "Zoe Moon" starring his ex-fiance' Brandy.
//////////
PHONE INTERVIEW WITH TYRESE
#1 ALBUM IN THE COUNTRY INDEPENDENTLY
UFE-TV ACCESS was granted to interview the man himself, Mr Tyrese Gibson! As you know, he  released the stirring ballad "Shame," featuring Jennifer Hudson, which has the same name as his new short film. During the interview, Tyrese stated how honored he was to have this filmed directed by Denzel Washington, because he looked up to him growing up and throughout his growth as an actor. That must have been so awesome to have worked with someone you looked up to. The short film "Shame" is cinematic musical accompaniment to the single and Tyrese's double album, Black Rose. Tyrese recently came to ATL at DBS sounds, and we had the opportunity to attend that event as well, and also did conducted a phone interview prior to his album dropping July 10, 2015.
Presented by Tyrese's label Voltron Recordz, Tyrese is cast in this 23-minute film as an up-and-coming musician in 1968, on tour and with the means to climb the top of the charts. He's got all the right moves and things to say, but a he plays with a mean streak and nasty substance abusive personality. Hudson will play his wife, "A woman, whose strength and experience keeps her grounded despite her husband's shortcomings and infidelity," a press release states.
The trailer shows just that: Ty's character's demons plagues his behavior, as he becomes abusive towards his wife, Hudson's character. We asked him what brought about this film, and he stated that he always wanted to do his own project, and even though this is a short film, there is way more to come. He also stated that in October, he will be re-releasing his album with more tracks on it, and everyone that buys the album will receive a copy of the short film "Shame" as well.
Tyrese said Black Rose will be his last solo album, the follow-up to 2011's Open Invitation.  he said that he's s still going to sing, but this is his last solo album. He recorded the making of the album, and he said it was quite an experience. We did ask him, if had to chose between, the movies, the books, and the singing, what does he feel like was his biggest accomplishments? He answer was "all of them, that's like asking do you love your son more than your daughter." Good answer!
///////////
YOU CAN SEE HIM PERFORM AT SOBs ON TUESDAY, OCTOBER 6 AT THE BET MUSIC MATTERS SHOWCASE.
Kevin Gates
"Kno One"
Casey Veggies ft Ty Dolla $ign
"Wonderful"
SYDNE RENEE "BE YOURSELF"
DJ CASSIDY
ft
Wale & Chromeo
"Future is Mine"

BLAC YOUNGSTA ft YO GOTTI
"Heavy"


Rob Cash
ft
Vado, Maino, Uncle Murda & Raekwon
"Welcome To New York"

YNT CEO, Hot Boy Turk hits you with the recent release of "Still A Hot Boy" featuring Lil Boosie
Big Grams
"Fell In the Sun"
LISPSTICK GYPSY
"INFATUATION"
HIPHOP ARTIST: HOPSIN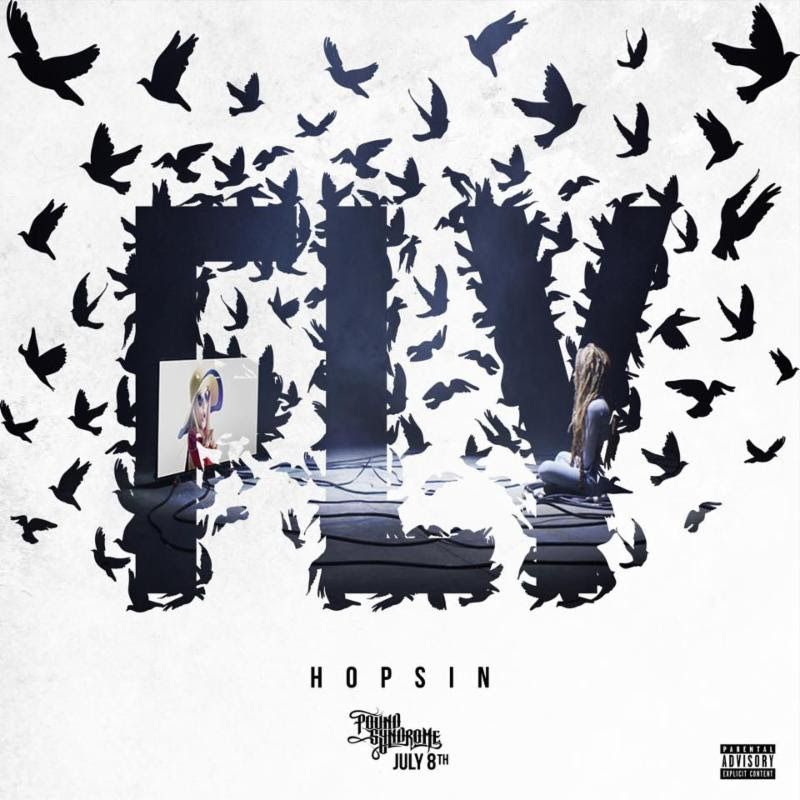 [BURBANK, CA.] After dropping of his scathing first single "
Crown Me
" last month, 
Hopsin
 returns today with the second look from his upcoming album, "
Fly
." The 
Funk Volume
 co-founder analyzes the structured nature of society and how we as individuals are pressured to fit within those confines in the clip directed by 
George Orozco
 and Hopsin.
WATCH: https://youtu.be/5MitZ-C0tgQ
ITUNES: http://flyt.it/hopsinfly
On July 24th, HopSIN returned with the follow-up to 2013's Knock Madness, Pound Syndrome. Produced, written and engineered by himself, the 14-track, self-contained album features appearances solely from Funk Volume family Dizzy Wright, Jarren Benton and SwizZz. Tracklisting is as follows:
The Pound (Intro)
Forever III
No Hope
Ramona feat. Jarren Benton
Mr. Jones
Fort Collins feat. Dizzy Wright
No Words (skit)
Crown Me
Ill Mind of Hopsin 7
FV Til I Die feat. SwizZz
My Love
No Fucks Given
Fly
I Just Can't
Along with Pound Sydrome's pending release, catch Hopsin each Monday on TNT's crime drama Murder in the First starring Taye Diggs proving even a "special-ed kid rapping in his momma's basement" can make it.
For more information on Hopsin, please visit http://press.wbr.com/hopsin.
LINKS
Official: http://www.myfunkvolume.com
Facebook: http://facebook.com/hellohopsin
Twitter: http://twitter.com/hopsin
Instagram: https://instagram.com/hopsinson

WE CAUGHT UP WITH MULLAGE
UFE-TV ACCESS was granted to conduct a very productive phone interview with the duo: Mullage! They are are some handsome fellas ladies! Mullage met in the military through a mutual friend in 2006, and at the time before the group formed, 'Big Boy' was signed to a record label called final destination records when B-Town came along half way through the project, and he ended up on half of the project, 11 out 20 songs. (WOW)! The chemistry between them was organic. As time went on even though they were both solo artist, they kept making music, and that was the beginning of a new found sound and relationship.
In 2008, they both were released from the military, and signed as a group called Mullage to 'From the bottom up' records which was an umbrella under JIVE records, which later turned in to RCA. In 2009, they dropped their first single 'Tricking' CLICK HERE with over 1.5 millions views, that was recorded within 45 minutes one late night in the studio.
 That single gained them success, and they had a chance to tour for two years 2009-2011. During that time, they also gained the opportunity to work with T.I., B.O.B., Young Dro, Wy Clef, Juvenile, and Yo Gotti to name a few. As success was escalating, the understanding of the business was important to Mullage, but they fell victim to not understanding the BUSINESS side of music-which later became a blessing in disguise! They left the label they were with and formed there own record label 'Dirty Poetry' which means a provocative, yet sophisticated form of artistic expression. They now have a new ALBUM currently entitled 'Believers Never die' CLICK HERE to listen (13 tracks) under their new label.
From 2011- present day, they have been building their catalog, and also started a fitness business. Both members of the group also graduated from The Art Institute of Atlanta with degrees in audio engineering. Just recently they came off a promo tour promoting their new project, which is their third project- so these talented guys have been most def staying busy growing as artist and individually.
COP THE NEW ALBUM HERE:
"Believers Never Die"
Only album released this summer that boasts 6 videos
Intro by Big Rube from Goodie Mob
IG: @mullage_music
///////////
MEET RECORD PRODUCER
KING JAMES WORTHY
UFE-TV ACCESS had the opportunity to interview King James Worthy: Model, producer, songwriter, and actor. Been in the entertainmnet industry for over 8 years, worked with Bobby Brown, Bobby Brown Jr., Truth Hurts, Sara Stokes, Young Berg, Arrested Development. He creates music authentically, and love being creative without having any boundaries. He is currently working with Men At Large on their upcoming album this fall, Trey Songs album, & he also has a new single with Truth Hurts dropping August 8th called "Fight For Love."
Growing up in New York is where the desire of being a successful record producer originated. James Worthy's favorite group is Tribe Called Quest, and he always admired the work of Quincy Jones, & Q-Tip. He was always curious about how the songs were put together, what instruments and sounds matriculated the beats, and he always used to read the credits on the album. James also did alot of studying and research on the successful people he admired that came before him.
James Worthy attended and graduated from 2 of the top schools in Atlanta GA for music production: SAE Institute, & The Art Institute of Atlanta. So he developed his passion for music in New York, followed his dream to Atlanta, and educated himself in the process.  Another deciding factor that brought him to Atlanta was that he had several clients already living in ATL, and the cost of living helped his decision as well. He will also be featured on a new reality show coming to BET called "From The Bottom Up" with executive producers Nikki Gilbert & Queen Latifah. Sara Stokes is one of the main characters, and that opportunity came about via networking.
As far as sequencing, James uses Reason & Logic as far as software, and MPC's, Ableton, and Machine as far as hardware. His choices of what he uses depends on the project he is working on at the time. He plays the keys as well, and his P.R.O. is BMI; however, he will soon to be transferring over to SESAC . For the rest of 2015-16 be on the look out to seeing more TV shows, films, album credits, and singles. He will also appear on season 2 of Empire this year, so stay tuned in!
IG: @KINGJAMESWORTHY
TWITTER: @DREAMMUSICROOM
FB: @KINGJAMESWORTHY & MUSICJAMESWORTY
///////////
 NEW MUSIC FROM GRAMMY & STELLAR AWARD WINNER J MOSS
It's the new single from Grammy and Stellar Award Winning artist J Moss. Listen to, 'Beyond My Reach,' lifted from his Billboard #1 Gospel album, 'Grown Folks Gospel.' J Moss is available for interviews, upon request.
CHECK OUT THE NEW SINGLE IMPACTING RADIO: Beyond My Reach: CLICK HERE
//////////
Deniro Farrar's 'Cliff of Death 2 (COD2)': Exclusive Mixtape Premiere
[New York] The Leader Of Cult Rap, Deniro Farrar is Charlotte North Carolina's rising profit – or rapper, with a new project for the world to hear. Cliff Of Death 2 displays the MC's chilling vibes and trying story.This time around the Charlotte native brings you deeper into his life; shedding light and words of wisdom through vicious flows and dark spacious beats. With the help of producer Young God (of Blue Sky Black Death) COD2 is one cohesive sound that has continued to be loved by thousands of Cult Rap fans and various music outlets alike.
"These songs were a reflection of my life in that present moment I had been working on it for two years off and on now it's finally ready it's a completed masterpiece," 
Farrar tells 
Billboard
.
//////////
DIZZY WRIGHT CONTINUES THE GROWING PROCESS WITH CRITIQUE ON "FALSE REALITY" OF RAP
READIES NATIONAL TOUR TO SUPPORT MAY 26TH RELEASE FEATURING FUNK VOLUME, BIG K.R.I.T., TECH N9NE, LAYZIE BONE, KRAYZIE BONE AND MORE
BURBANK, CA: Ahead of the release of his first album in three years, Dizzy Wright releases the fourth single the new project, "False Reality."  Over a Rikio-produced track, the Las Vegas wordsmith takes aim at the misleading depictions of rap life and its social ramifications with a provocative video directed by Fredo Tovar and Scott Fleishman.
>>>CLICK HERE TO WATCH<<<
The Growing Process, available today Tuesday May 26th, is inspired by the second principle found in the The Four Agreements, a best-selling book which advocates personal freedom from beliefs and agreements one makes with themselves and others that create limitation and unhappiness in their lives: "Don't Take Anything Personally."
Outside of guest verses from Funk Volume family SwizZz, Jarren Benton and Hopsin, Wright enlists the help of Big K.R.I.T, Tech N9ne, Layzie Bone, Krayzie Bone, Irv Da Phenom, Berner, Mod Sun, Chel'le and Njomza on the 16-track album.  The Growing Process is available for pre-order at http://smarturl.it/TheGrowingProcess with hard copies available at http://myfunkvolume.com.
LISTEN TO THE GROWING PROCESS CLICK HERE
Tracklisting is as follows.
1. Higher Learning (Intro)
2. God Bless America (feat. Big K.R.I.T., Tech N9ne & Chel'le)
3. Can I Feel This Way
4. No Time Is Better (feat. Irv Da Phenom)
5. Train Your Mind
6. Regardless (feat. Layzie Bone)
7. Don't Ever Forget (feat. Krayzie Bone)
8. Floyd Money Mayweather
9. Smoke You Out (feat. Mod Sun)
10. Good Vibes
11. I Can Tell You Needed It (feat. Berner)
12. Smoke Box (Interlude)
13. Explain Myself (feat. SwizZz, Jarren Benton & Hopsin)
14. False Reality
15. Daddy Daughter Relatioship
16. Will It Last (feat Njomza)
Dizzy will be hitting the road with Jahni Denver to support his first album in three years with his "The Growing Process" tour.  The 28-city run kicked off  in San Luis Obisbo and ended with a hometown performance on Saturday July 4th in Las Vegas.  Tickets are available for purchase http://myfunkvolume.com/tour.
//////////
NEW MUSIC FROM TIARA NICOLE

CHECK OUT NEW MUSIC FROM TIARA NICOLE
Soundcloud: CLICK HERE

 Tiara Nicole is available for interviews upon request.
Hashtag: #LETYOUGO
/////////
HOT NEW MUSIC: MEET AVERY WILSON! HIS NEW SONG IS FEATURING MIGOS
"CHANGE MY MIND"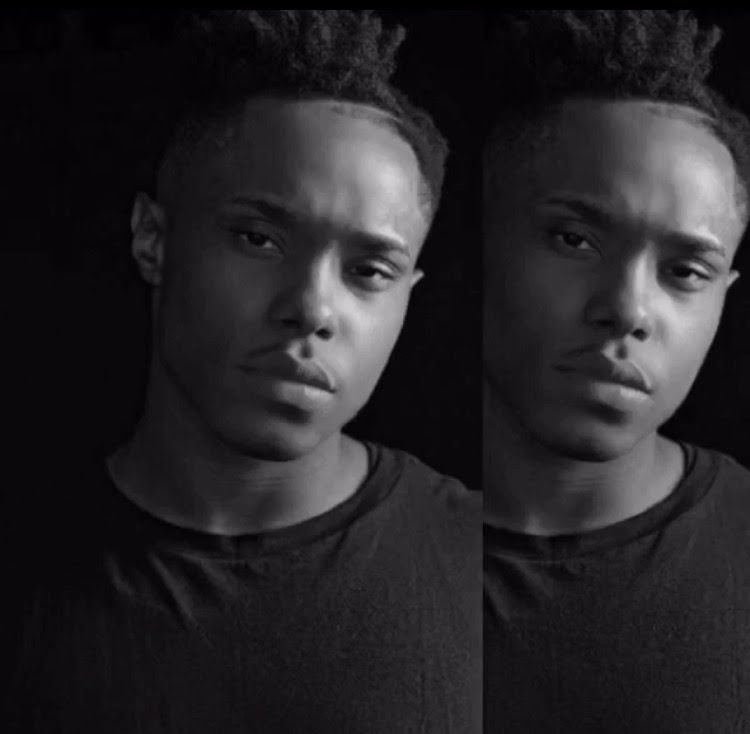 CHECK OUT new music from rising pop star, Avery Wilson. Check out Avery Wilson's new single, "Change My Mind (feat. Migos)." The buzz worthy new track is written and produced bySean Garrett and co-produced by Supaman.
///////////
NEW MUSIC NEWS FROM ITS KAMILLION
KaMillion hails from the bottom of the map,  in a city nicknamed "the bangem" Jacksonville Florida aka Duval. She currently resides in Atlanta Georgia. KaMillion is one of the dopest triplet threat indie artist on the come up. She Raps, Sings & is a certified Songwriter. KaMillion aka KaM has written for some major artist.

KaMillion has a urban & crossover fanbase that is growing vastly and is on her way to making her Bossy footprints in Hiphop culture & the music industry as a whole.
Heres her new single entitled "Samethang" self written produced by Hippie Trap Music Producers Greystonepark out of Atlanta Ga . Checkout the new exclusives below.

New Single
Download new single here 
 by KaMillion "Samethang" produced by GreystonePark 
CLICK HERE
Latest visual 
by KaMillion  "Come Fly With Me" beat Jack
SOUNDCLOUD, TWITTER,INSTAGRAM,FACEBOOK, & YOUTUBE
//////////
GOSPEL MUSIC ARTIST VAUGHN MURPHY 
TRANSITIONS BEFORE RELEASE OF  POWERFUL NEW SINGLE, 
'WE WILL WORSHIP'

(DETROIT, MI) It is with deep sadness that PAJAM/PMG Gospel Records sends their condolences to family and friends of gospel artist Vaughn Murphy, who transitioned to be with the Lord.
Vaughn Murphy (DeVaughn Muphy) is best known for penning the hit gospel songs, "Chasing After You," "Make Me Righteous", and "Let Us See Jesus".  Murphy captured the hearts of many with his universal sound. His music and lyrics have broken many barriers of race and religion through his limitless love and harmonious voice. He was one of Christian music's top songwriters and his musicianship can be heard through gospel artists such as his brother, Pastor William Murphy III, Tasha Cobbs, Vashawn Mitchell and Tye Tribbett.
Vaughn Murphy's recording home, PMG Gospel, is set to release his powerful new single, "We Will Worship," on August 11, 2015; in which a portion of the proceeds from the single will go towards Murphy's wife Khia Murphy and the Vaughn Murphy Foundation. Murphy's foundation is dedicated to keep his legacy alive and to help nurture the souls of those that was touched by his ministry.
"We were honored to know a person with such a huge heart and love for God as Vaughn; his ministry will live on forever. We are deeply hurt, but we know God has a plan,"says Paul "PDA" Allen of PAJAM/PMG Gospel.
Followers of Vaughn Murphy's ministry can visit all major digital outlets to purchase, "We Will Worship," on August 11, 2015.
MEDIA INQUIRIES:
Vaughn Alvarez
//////////
BJ THE CHICAGO KID JOINS JILL SCOTT ON
NORTH AMERICAN TOUR
READIES FULL-LENGTH MOTOWN RECORDS DEBUT OUT THIS FALL!
NEW TRACK "THAT GIRL" FEAT. OG MACO OUT NOW
New York, NY — Today BJ The Chicago Kid kicks off his tour supporting Jill Scott on her North American headline tour beginning July 13 in Pittsburgh, PA through August 28 in Phoenix, AZ. Prior to the kick off, the Grammy Award-nominated singer, songwriter, and modern R&B impresario just revealed his latest single "That Girl" [feat. OG Maco]"on Complex.com.  Co-produced by BJ and SC, the track sets the stage early for his anxiously awaited full-length debut due out this fall via Motown Records.
BJ The Chicago Kid is no stranger to hits. He teamed up with ScHoolboy Q for the Grammy Award-nominated Gold-certified hit "Studio,"and he's been tapped by everybody from Kanye West and Kendrick Lamar to Chance The Rapper, Vic Mensa, Schoolboy Q, Dom Kennedy, Joey Badass, Freddie Gibbs, Ab-Soul, Ty Dolla $ign and Kehlani for collaborations—a credit to his instantly recognizable and inimitable voice and insane range.
After moving to Los Angeles to pursue his dream, BJ the Chicago Kid has gone from relative obscurity to an industry force, having written and performed background vocals for some of the greatest artists of our time, including Mary J. Blige, Jill Scott, and Kanye West. Growing up on the south side of Chicago, where nothing is promised and nothing is expected, BJ defied all odds. By developing a soulful sound with a street edge, BJ offers fans the best of both worlds.
Straight outta Chi town, BJ The Chicago Kid went from the city's infamous South Side to releasing a series of critically acclaimed mixtapes, including 2012's Pineapple Now-Laters  and culminating on last year's The M.A.F.E. Project.  Simultaneously, he became an in-demand voice amongst hip-hop's elite, making guest appearances for the genres best and brightest. Now, he's ready to make his city proud, continuing its musical legacy with his forthcoming Motown Records full-length debut out later this year.
Opening dates with Jill Scott
7/13/15 – Pittsburgh, PA @ Heinz Hall
7/15/15 – Newark, NJ @ NJ Performing Arts Center, Prudential Hall
7/16/15 – Wallingford, CT @ Toyota Presents the Oakdale Theatre
7/18/15 – Baltimore, MD @ Pier Six Pavilion
7/19/15 – Bethlehem, PA @ Sands Bethlehem Event Center
7/22/15 – Brooklyn, NY @ Kings Theatre
7/23/15 – Brooklyn, NY @ Kings Theatre
7/25/15 – Cincinnati, OH @ Paul Brown Stadium (Cincinnati Music Festival)
7/26/15 — Atlantic City
7/29/15 – Vienna, VA @ Wolf Trap for the Performing Arts/The Barns
7/30/15 – Durham, NC @ Durham Performing Arts Center
8/1/15 – Birmingham, AL @ BJCC Concert Hall
8/2/15 – Atlanta, GA @ Chastain Park Amphitheatre
8/4/15 – Memphis, TN @ Orpheum Theatre
8/5/15 – Nashville, TN @ Ascend Amphitheater
8/8/15 – Hollywood, FL @ Hard Rock Live at Seminole Hard Rock Hotel & Casino
8/9/15 – St. Petersburg, FL @ Mahaffey Theater
8/11/15 – Jackson, MS @ Thalia Mara Hall
8/12/15 – Houston, TX @ Bayou Music Center
8/14/15 – Grand Prairie, @ TX Verizon Theatre at Grand Prairie
8/15/15 – Austin, TX @ ACL Live at the Moody Theater
8/19/15 – Los Angeles, CA @ Greek Theatre
8/22/15 – Oakland, CA @ Fox Theater
8/23/15 – Saratoga, CA @ The Mountain Winery
8/25/15 – San Diego, CA @ Humphrey's
8/28/15 – Phoenix, AZ @ Comerica Theatre
For publicity materials please visit: http://www.umgdb2b.com.
MEDIA INQUIRIES: april@thepurpleagency.com
Keep up-to-date with BJ The Chicago Kid at www.bjtck.com
Soundcloud: bjthechicagokid || Twitter: @BJTHECHICAGOKID || Instagram:@BJTheChicagoKid
Facebook: bjthechicagokid || Website: bjtck.com
//////////
DE'LEANTE'S MEDIA DINNER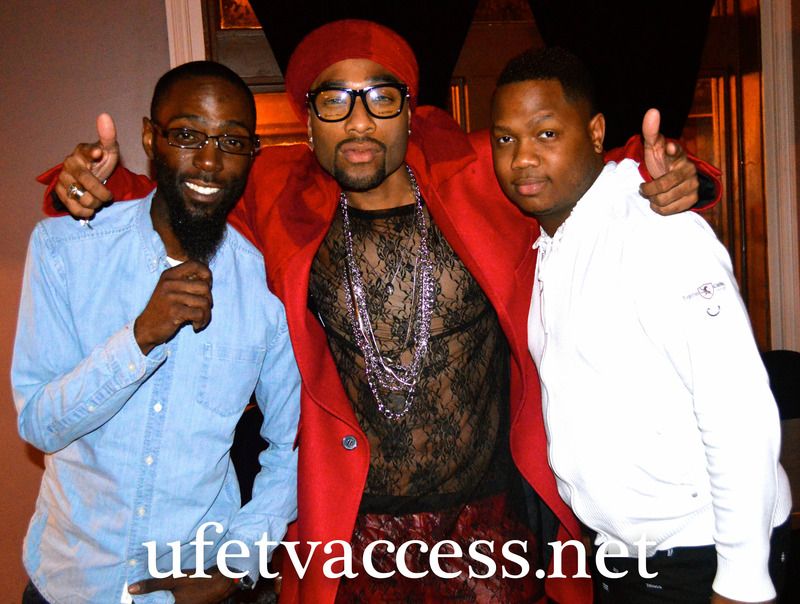 UFE-TV ACCESS was granted to attend the private media dinner for recording artist De'Leante, who came all the way from Detroit MI. It was a pleasure to shoot his photoshoot, and his EPK. There were some hawt media outlets that came out to support De'Leant, brought to you by the Sheridan Group- who came all the way from Las Vegas. Be Magazine and Stacks Magazine were the two media sponsors for this event. This event took place at BQE restaurant and Lounge in downtown Atlanta. Everyone enjoyed great conversations, toasts, photo ops, & video ops. UFE-TV was there to capture the moments and create the memories.
DELEANTA'S
 MEDIA DINNER MENU:
Turkey Sliders
Crab Cake Sliders
BQE Wings
Shrimp N Grits
Chicken N Red Velvet Waffles
///////////
MEET BLAQ TUXEDO
New Music Video "Cherish" on SingersRoom.com
LOS ANGELES — Grammy-nominated artists, BLAQ TUXEDO premiered the latest visual to their new song, "Cherish," produced by Swiff D on Singersroom.com. "Cherish" will be featured on the duo's newest project, Limousine.
BLAQ TUXEDO states, "Cherish puts a relaxing twist on the casual romance. The visual was intended to be very clean yet sensual, to match the mood of the song. It makes women feel special, but also makes them want to dance!"
The Sacramento natives have hit the ground running by blending R&B and hip-hop in the most ideal way. Through "Cherish," BlAQ TUXEDO appeals to music lovers of the 21st century. BLAQ's audience wants to hear music that incites their emotions, but feeds their appetite for music to vibe to. "Cherish" is similar to BLAQ TUXEDO's other songs, where the message may appeal to women, men can also appreciate it's production. BLAQ TUXEDO's fusion of hip-hop and R&B makes their sound even more memorable in a time where Ty Dolla $ign and PARTYNEXTDOOR rule the charts.
Outside of their own music, BLAQ TUXEDO has garnished a respectable amount of attention with their past work, earning them Grammy nominations for their work with Meek Mill, Chris Brown, Ty Dolla $ign, Ciara, Iamsu, and Kevin McCall, to mention a few. DjBooth.net stated that BLAQ TUXEDO has a consistent West Coast flow throughout all of their music. "Cherish" sticks to that similar formula which adds to the distinction of their music. BLAQ TUXEDO's talents have reached outside of the music world with their sounds being featured in the television shows, The Game and CSI Miami. Last year, they released their album, Red Flowerz, and have been featured on AllHipHop, Singersroom, ThisIsRnB, and DJ Booth.
"Cherish" is the first visual to be lifted from their new EP, Limousine, which will be released in September.
"Cherish" Video Link:CLICK HERE
Keep Up with BLAQ TUXEDO!
Twitter: @BLAQTUXEDO
Instagram: @BLAQTUXEDO
//////////
Los Angeles, CA
 – The legendary music imprint 
So So Def
, lead by CEO and founder 
Jermaine Dupri
, has recently closed a partnership with independent music label/distributor/publisher 
EMPIRE
 for the release of Jermaine's upcoming EP. The project's first single is titled "
WYA (Where You At?)
" and features long time affiliate, multi-platinum artist and actor Bow Wow, who makes his return on the up-beat club record.
Bow Wow, who has established a career in rapping since the age of 5 "I have so much music that needs to be heard … I've been quiet for four years … I want to dictate when my music comes out," he said.
Since 
Bow Wow's
 last music release, he has been focused on his acting career with his starring role in 
CBS's CSI: Cyber
, the launch of his spirits brand 
NDI Vodka
 and expansion of the clothing line 
Asphalt Yacht Club
 as Brand Ambassador. As for his music, he is now collaborating with Jermaine Dupri and Snoop Dogg on new records to come. The first of the many is 
So So Def's
 "
WYA (Where You At?)
" single which is now available on all digital music outlets including 
iTunes
, 
Amazon
, 
Google Play
, and
Spotify
. Expect a video soon, for now check out the premiere of "
WYA (Where You At?)
" on 
Billboard
.
//////////
 JERMAINE DUPRI
Producer and entrepreneur Jermaine Dupri and So So Def have partnered with That Level, LLC on the release of "4 Lanes," a simple iOS game inspired by Dupri's 1998 hit song "Money Ain't A Thang."
The rules of the game are to collect as much money as possible while staying away from "haters." Beat your high score or your friends' scores.
An avid gamer for years, Dupri first entered the gaming industry in 2000 when he produced a tune for Ludacris that became the theme song for EA Sports' Madden 2000. "4 Lanes" is available for free on iTunes now.
DOWNLOAD 4 LANES: CLICK HERE
4 LANES PROMO VIDEO: CLICK HERE
MASHABLE: CLICK HERE
MEDIA INQUIRIES: saptosa@135stAgency.com
//////////
I LOVE MY PLUG LISTENING SESSION FOR RICO RICHIE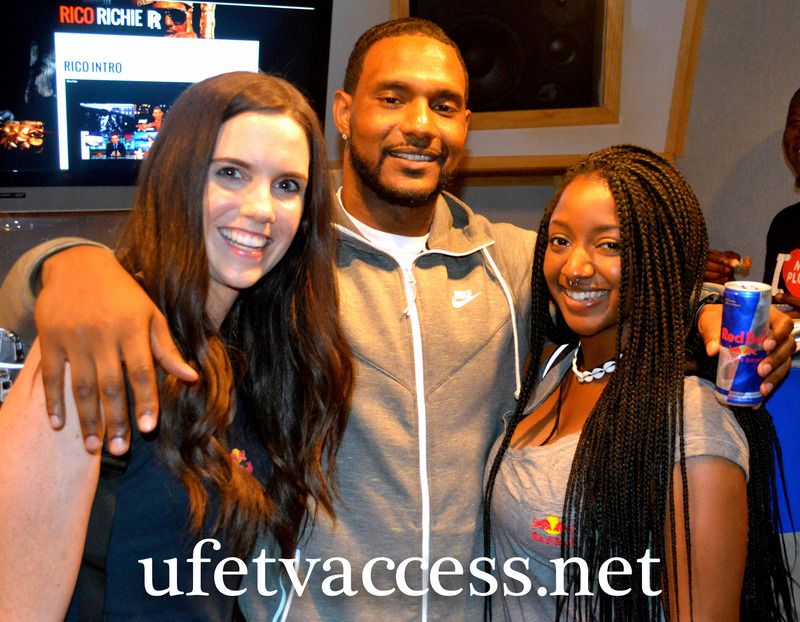 UFE-TV ACCESS was granted to the weekly listening sessions at I LOVE MY PLUG STUDIO'S at 1200 Spring St NW in downtown Atlanta. RICO RICHIE just released a new mixtape and before it dropped, the attendees had the opportunity first hand to hear what they have been cooking up in the lab. The event was sponsored by Red-Bull and Circo- we ate good too! Rico Richie has been working very deligently behind the scenes and had some awesome music to showcase to all attendees. He played every track on his project so look out for RICO RICHIE on Dat Piff and Live Mixtapes.
>>>CLICK HERE To See Full Album<<<
//////////
I LOVE MY PLUG LISTENING SESSION FOR THE SHOP BOYZ
UFE-TV ACCESS was granted to the weekly listening sessions at I LOVE MY PLUG STUDIO'S at 1200 Spring St NW in downtonw Atlanta. The Shop Boyz just released a new mixtape and before it dropped, the attendees had the opportunity first hand to hear what they have been cooking up in the lab. The event was sponsored by Red-Bull and Rose- we ate good too! The Shop Boyz played every track on their mixtape, and it is available on Dat Piff and Live Mixtapes.
>>>CLICK HERE To See The Full Album<<<
//////////
JAY Z LAUNCHES TIDEL: A MUSIC STREAMING MUSIC SERVICE 
Photo: Yani Hesiler
Have you heard about the Tidel Press conference? Who wouldn't want their music service controlled by musicians rather than self-serving record labels and profit-driven venture capitalists?
This was a genius move. The meeting took place during the Grammy Weekend in LA, and Jay Z gathered everyone in an all day meeting to get this idea in everyone's head.  Think of all of the exclusive content.  TIDAL co-owners Kanye West, Madonna, Nicki Minaj. Beyonce, Jack White, Alicia Keys, Rihanna, Chris Martin of Coldplay, Usher, Daft Punk, deadmau5, J Cole, Jason Aldean, Calvin Harris and Jay Z all delivering music and videos that fans can't find anywhere else!
While the launch was long on star power, it was short on details; however, what we have learned is that TIDAL has some work to do before its lives up to yesterdays 'artist's revolution' hype.
TIDAL's "mission is to reestablish the value of music and protect the sustainability of the music industry rooted in creativity and expression," according to the "declaration" signed yesterday by the 16 stars dubbed "The Avengers of Music."  Thus far, however, the 'the music rewrite' appears to only be for the superstars who took the stage alongside Jay Z.
Each artist-partner has reportedly received a 3% stake in the new music service. How or even if TIDAL might be better than Spotify and other competitors for the tens of thousands of other working musicians who increasingly rely on streaming income, remains unanswered. Stay tuned in…
//////////
INTERVIEW WITH TYRESE
UFE-TV ACCESS WAS GRANTED to interview aritst/actor/film producer/author: Tyrese Gibson on his /press/media day, and boy was it an honor.  We learned alot about him, and got to know him on a more personal basis. During the interview, Tyrese mentioned that if he would not have passed the audition that his MUSIC teacher at the time told him about, dealing with his debut to the world when did the commericial singing the Coca-Cola song on the bus, he would not be where is right now. He's always had a strong passion for music, and that audition has opened up many doors for him. Baby Boy for his first movie, and since then, he has played in starred in several movies, even landing a contract with the fast and furious; part 7 came out 4/2/15.
Black Rose is the title of his last and final studio album. During the interview, Tyrese said he took a bunch of writers, musicians, and producers, and put them all in a house for 34 days, and they cut 146 songs! WOW! That's similar to how Timberland, Missy, Jodeci, Aaliyah, Playa, and all those cats did back in the day. It's all a structured formula, and it worked. It's ok to be a copy cat, as long as you copy the right cat. Black Rose drops July 7, 2015. The first single is called "Dumb Shit" featuring Snoop Dog, and Wiz Khalifa, and it is available on iTunes.
//////////
57TH ANNUAL GRAMMY AWARDS
Photo: Kevin Mazur/WireImage.com
Another successful year of the popular music award show!! Congrats to all the nominees and winners!! The 57th Annual Grammy Awards were handed out at the Staples Center in Los Angeles on Sunday. Beyoncé and Sam Smith lead the pack with six nominations, while Iggy Azalea, Usher, and Sia all scored four nominations.
In the pre-telecast, Beyoncé won her first two awards of the evening, bringing her total to 19 Grammys. She also becomes the second most honored woman in Grammy history.
After being shut out last year, Kendrick Lamar won his first two Grammys for Best Rap Song and Best Rap Performance for "i."
Album of the Year

BECK Morning Phase (WINNER)
Beyonce, Beyonce
Ed Sheeran, x
Sam Smith, In The Lonely Hour
Pharrell Williams, Girl
Song of the Year

SAM SMITH "Stay With Me" (WINNER)
Meghan Trainor, "All About That Bass"
Sia, "Chandelier"
Taylor Swift, "Shake It Off"
Hozier, "Take Me to Church"
Record of the Year

SAM SMITH, "Stay With Me (Darkchild Version" (WINNER)
Iggy Azalea featuring Charli XCX, "Fancy"
Sia, "Chandelier"
Taylor Swift, "Shake It Off"
Meghan Trainor, "All About That Bass"
Best New Artist

SAM SMITH (WINNER)
Iggy Azalea
Bastille
Brandy Clark
Haim
Best Rock Album
Beck, Morning Phase (WINNER)
Ryan Adams, Ryan Adams
The Black Keys, Turn Blue
Tom Petty & the Heartbreakers, Hypnotic Eye
U2, Songs of Innocence
Best R&B Performance
Beyoncé featuring Jay Z, "Drunk In Love" (WINNER)
Chris Brown featuring Usher & Rick Ross, "New Flame"
Jennifer Hudson Featuring R. Kelly, "It's Your World"
Ledisi, "Like This"
Usher, "Good Kisser"
>>>CLICK HERE FOR A COMPLETE LIST OF WINNERS & MORE PHOTOS <<<
//////////
"CAPTURING MOMENTS & CREATING MEMORIES"
CREM DE LA CREM VIDEO RELEASE PARTY
UFE-TV ACCESS was granted and had the pleasure to witness Hip Hop/ R&B Group: Crem De La Crem!! This event took place at I-Lounge in East Atlanta Village and they had the place packed out with fans, supporters, friends, & industry affiliates. This was a true milestone for them, and we have seen them grow. Their new single is titled "Straight Like That" and it was shot in HD, the editing was sick and on point, brought to you by one of the best videographers in Atlanta, KD.
The crowd was mos def vibing and winding while watching the video, and it was nothing but great vibes all night. Everyone showed love for these rising stars and boy are they on their way! Exclusiv Vodka was a proud sponsor of the event, and of course a HUGE s/o to Quentesential Branding of Be Magazine, and all the supporters and fans that came out. Make sure to be on the look out for these rising stars and please by all means… check out the video!
"Crem De La Crem – Str8 Like That " – CLICK HERE
>>>CLICK HERE To See Full Album <<<
//////////